🎁🎁Spooky Halloween rustic wooden sign home decoration. Halloween pumpkin, ghost and black cat for the perfect atmosphere on the original pizza board when the kids collect candy.🎁🎁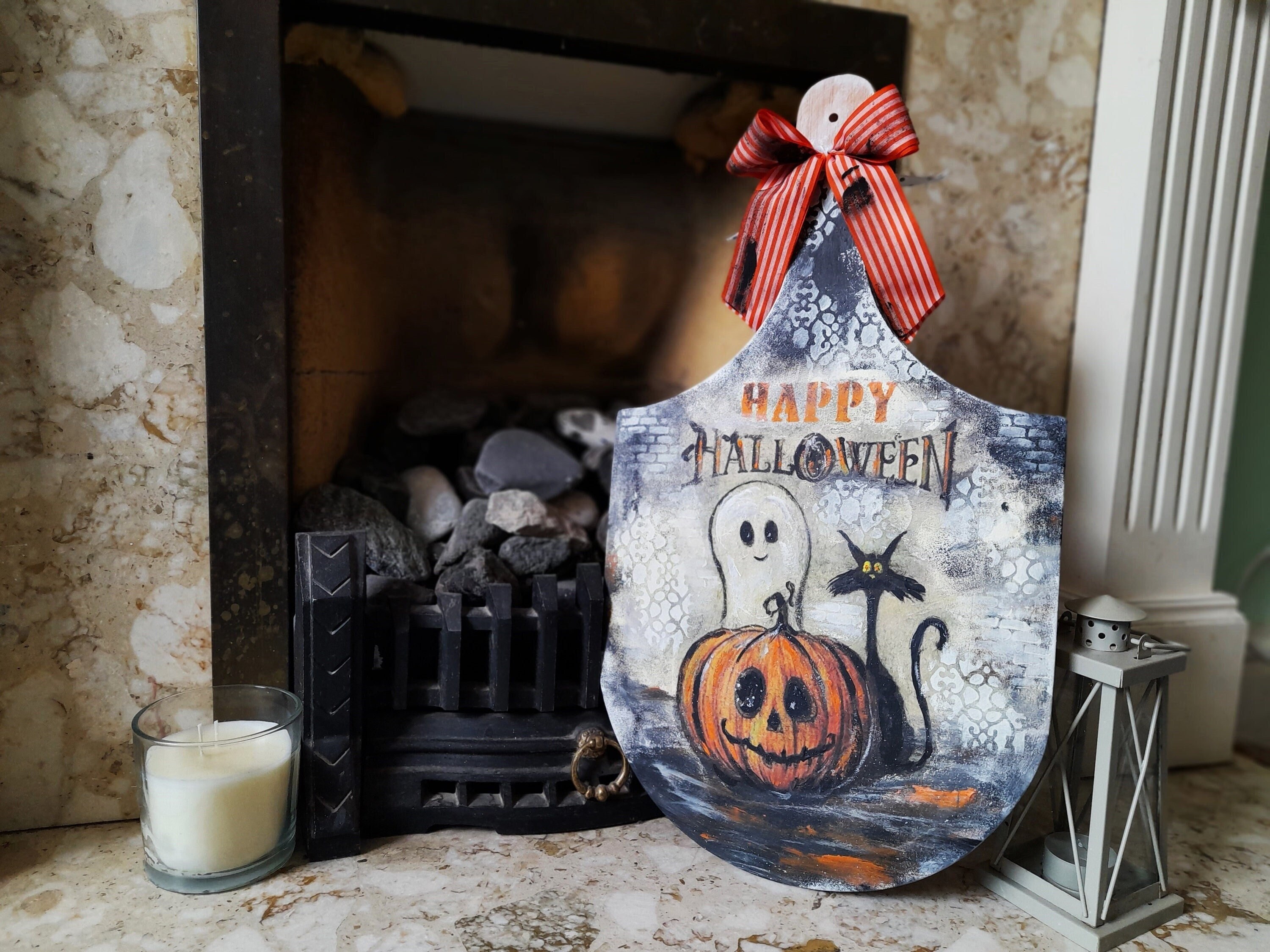 💝A perfect rustic atmosphere that is scary and cute at the same time.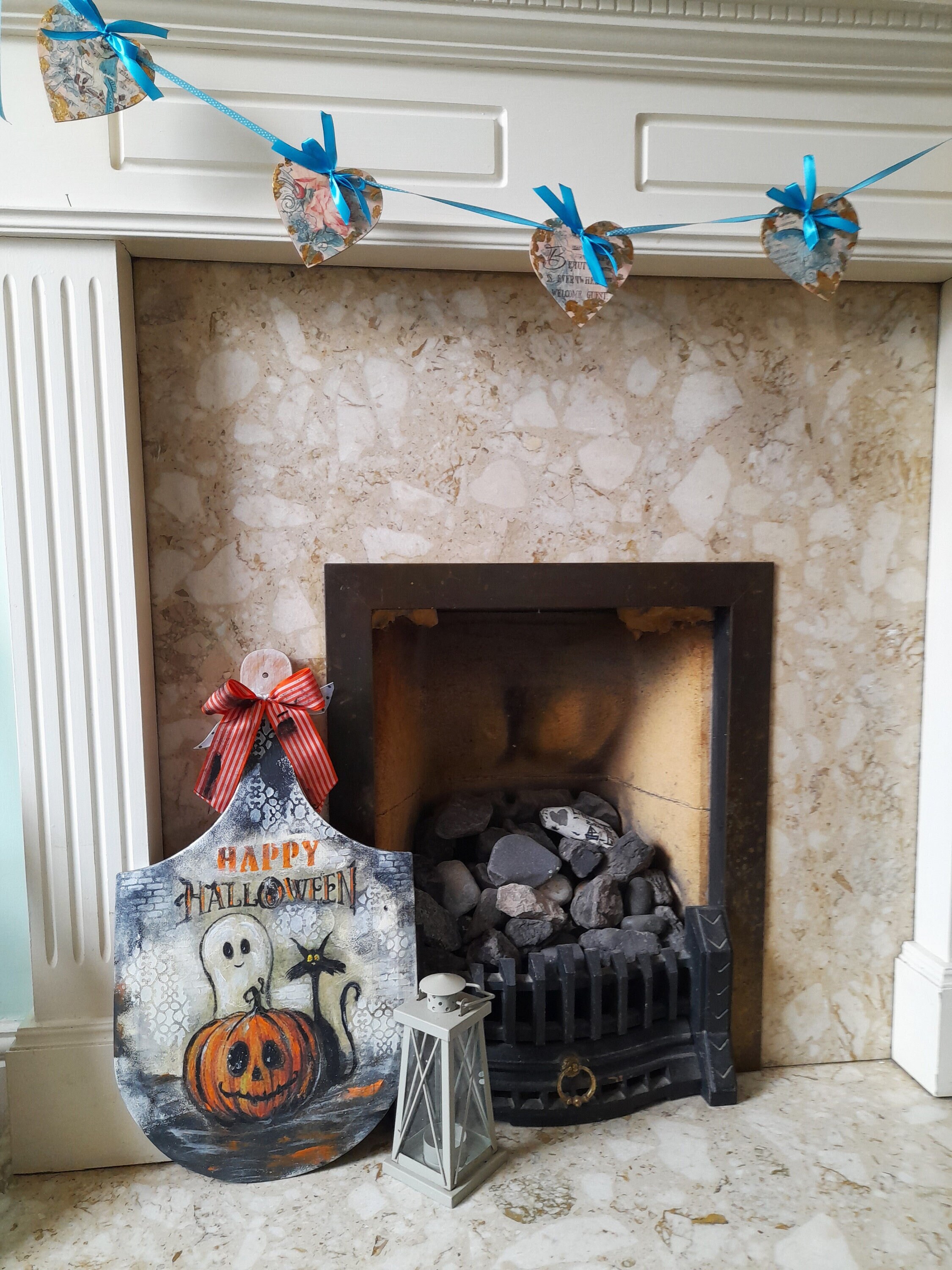 💝The pizza board is decorated with decoupage and acrylic paints, and the mixed media effect was created with stencils.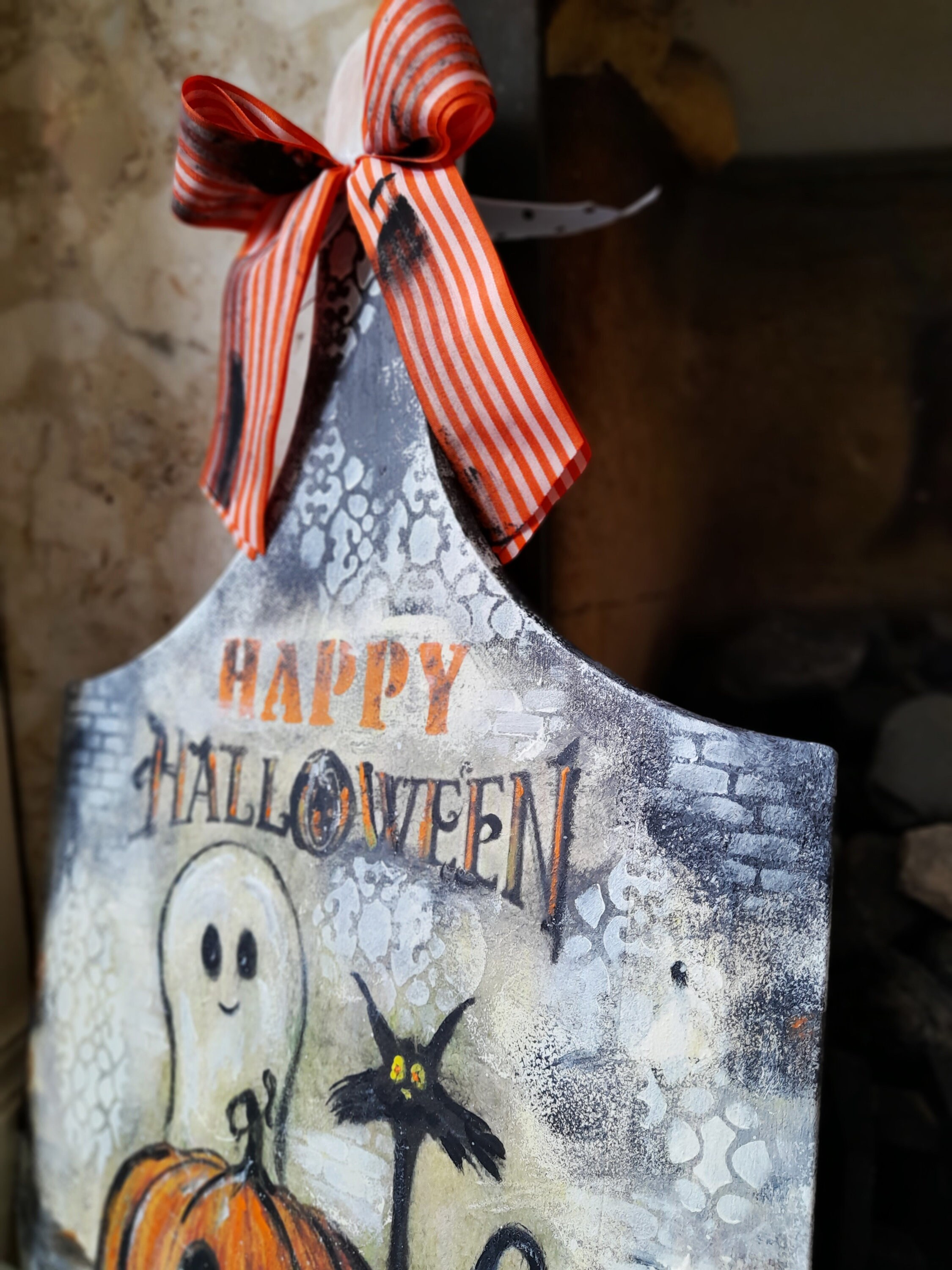 💖The combination of ghosts, pumpkins and cats makes us feel the cute beauty in the scary Halloween atmosphere.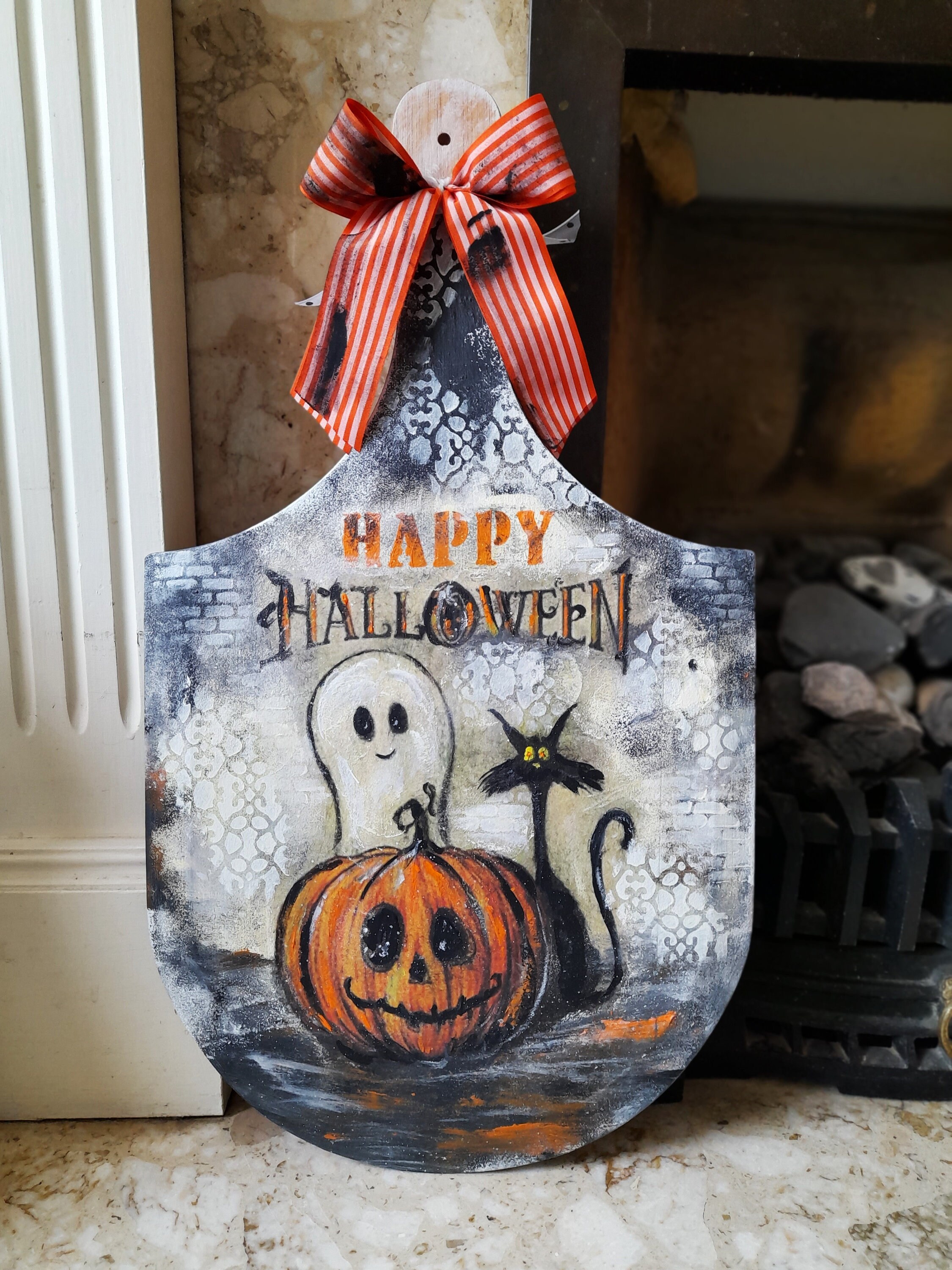 💖Both the workmanship and the design of the image are exquisite and wonderful!
SPECIFICATION
Materials: wooden, decoupage, akryl paint, matt varnich, ribbons, cord.
Width: 30 centimetres
Height: 53 centimetres
Depth: 3 centimetres