Each of our pins is carefully crafted, handmade to make the pin full of unique beauty.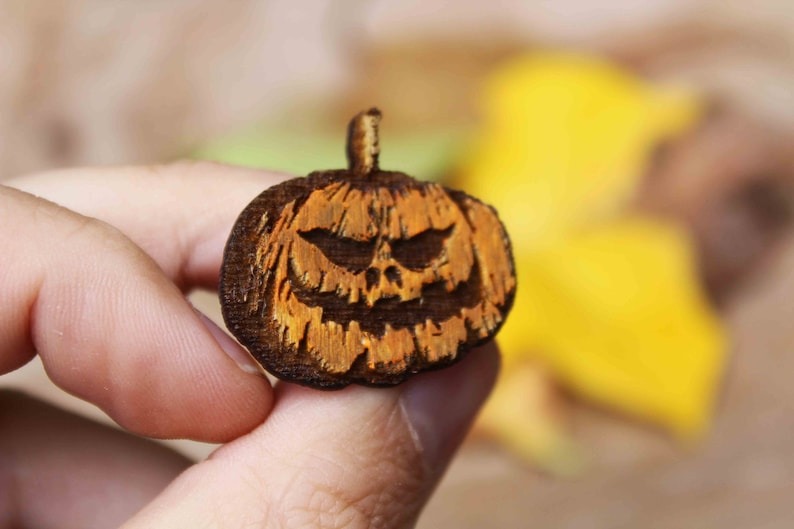 The pins are designed to be formed by laser cutting wood.A sense of beauty is revealed in roughness, and a art is revealed in smallness.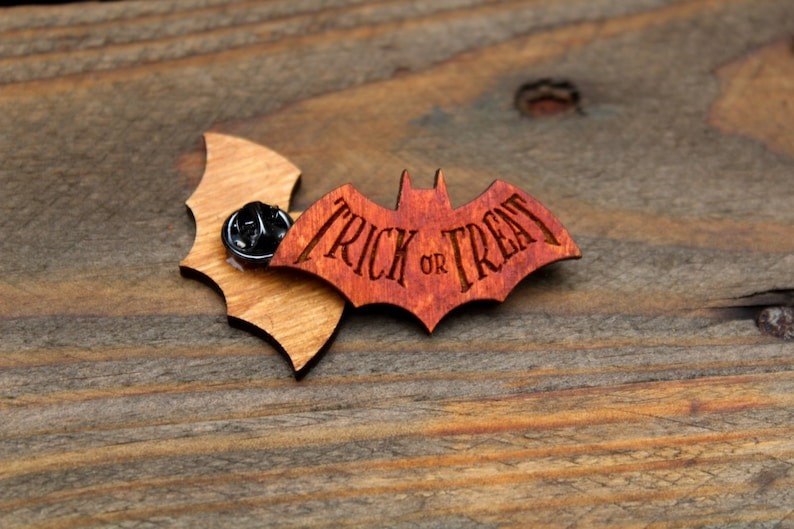 Since ours are natural wood, each pin has a unique grain of wood which makes it all the more precious.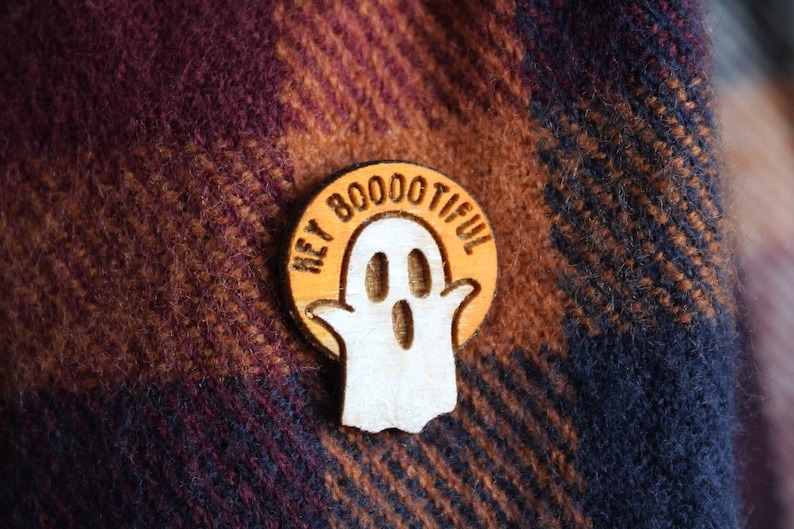 Protected with exterior wood varnish; for UV, water and heat protection.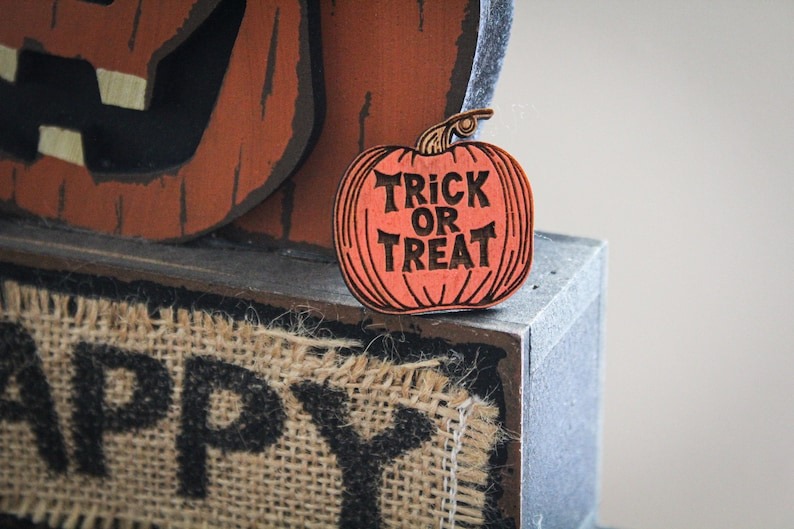 At Christmas, it is a very good choice whether it is for yourself or for children, or as a gift for others.
Specifications:
materials:wood
size:Rough pumpkin(3.2*2.7cm),Pumpkin(3.5*3.5cm),Bat(4.5*2.5cm),Ghost(2.5*3cm)