💖Do you want to include animals in your paintings? Let's have a combination of snowstorm and animals!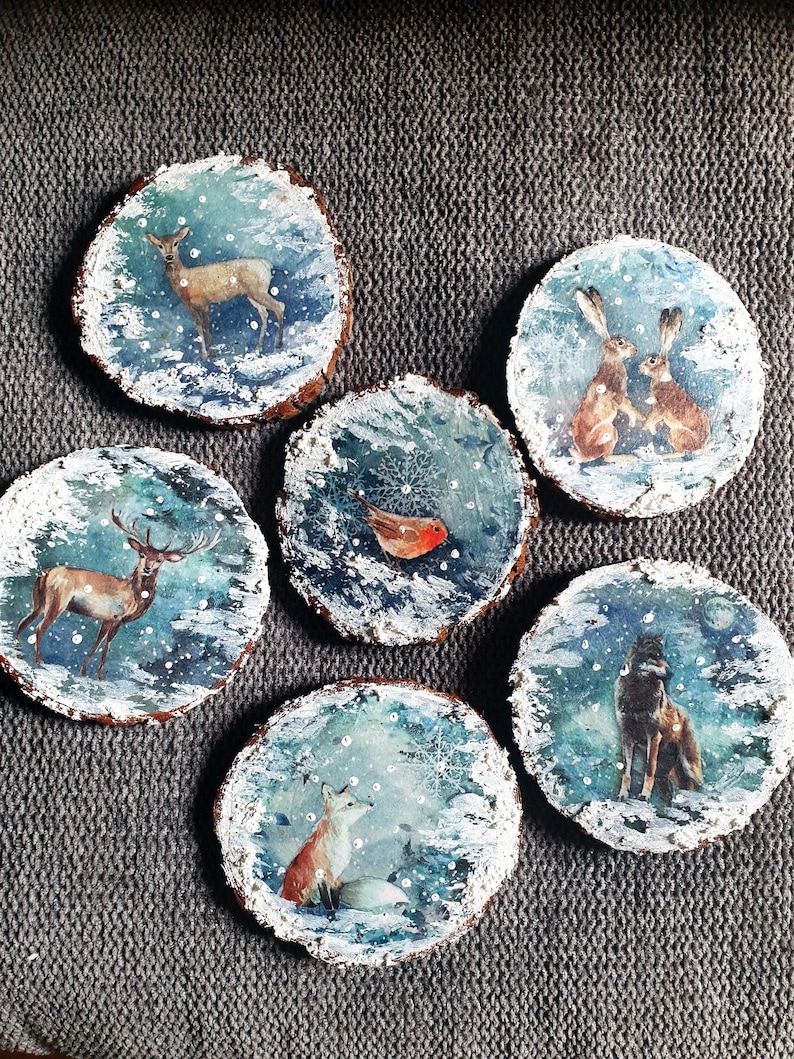 ✨🔥✨Magical winter forest animals. Inhabitants of the winter forest on the bark of a natural tree slice. Wonderful snowy winter forest with deer, roe deer, bunny, wolves, foxes and sweet little Robin. ✨🔥✨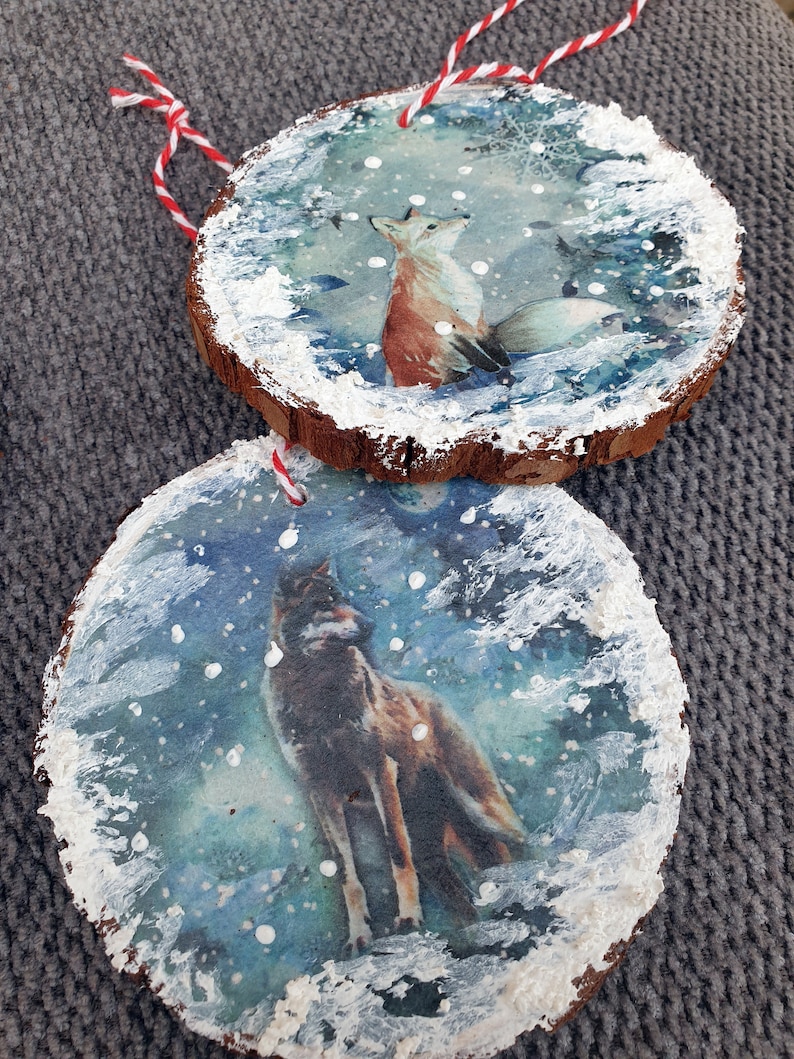 ✨🔥✨Please note that wood is a natural material, so the slices are never perfectly circular, we specifically use a more oval shape and follow it with the snow pattern.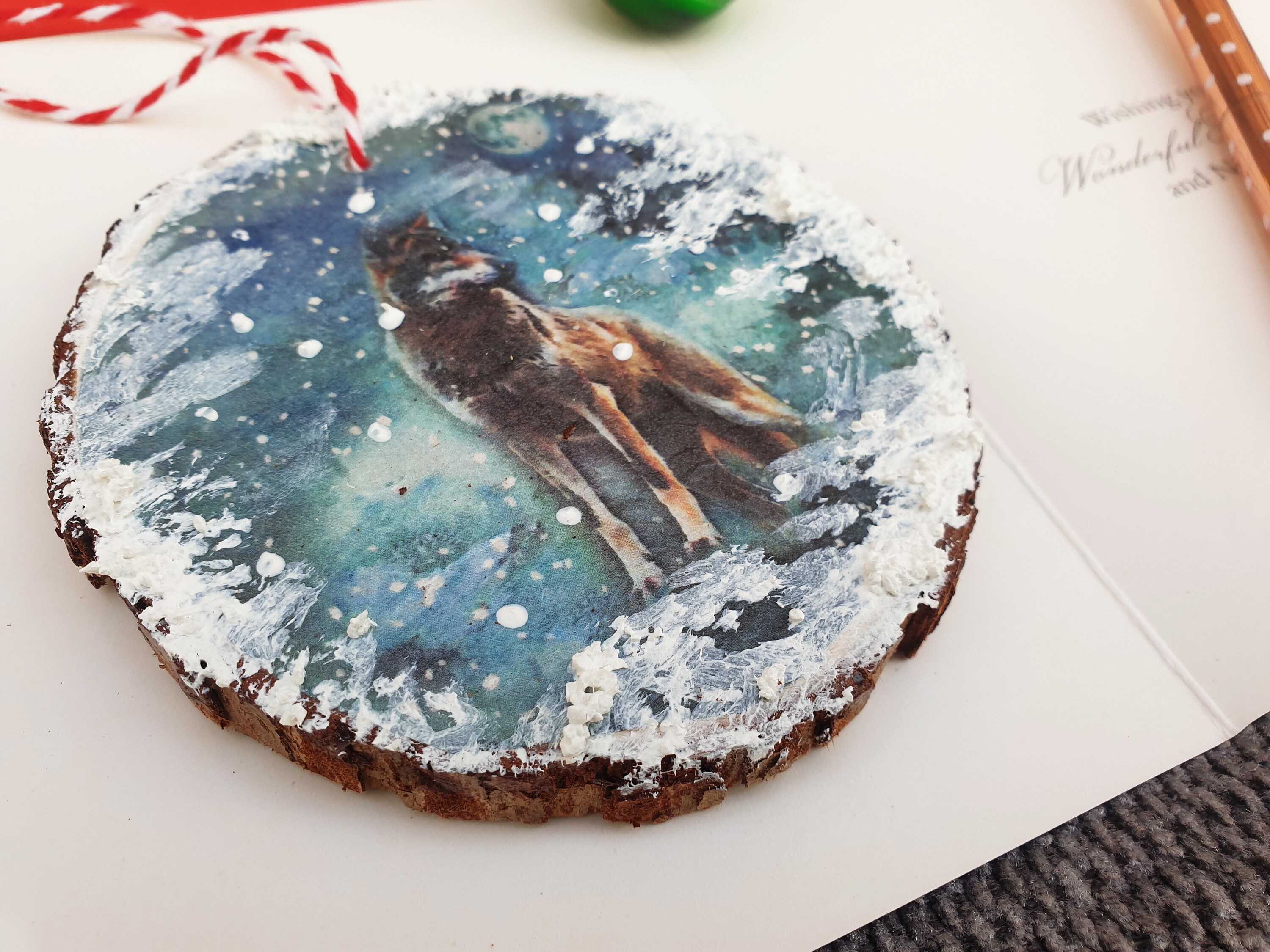 🔥This is a handmade product, so the degree of the snow effect may differ from the picture, for example, you may get a snowier pattern, which is always unique and beautiful.
✨🔥✨Choose your favorite!✨🔥✨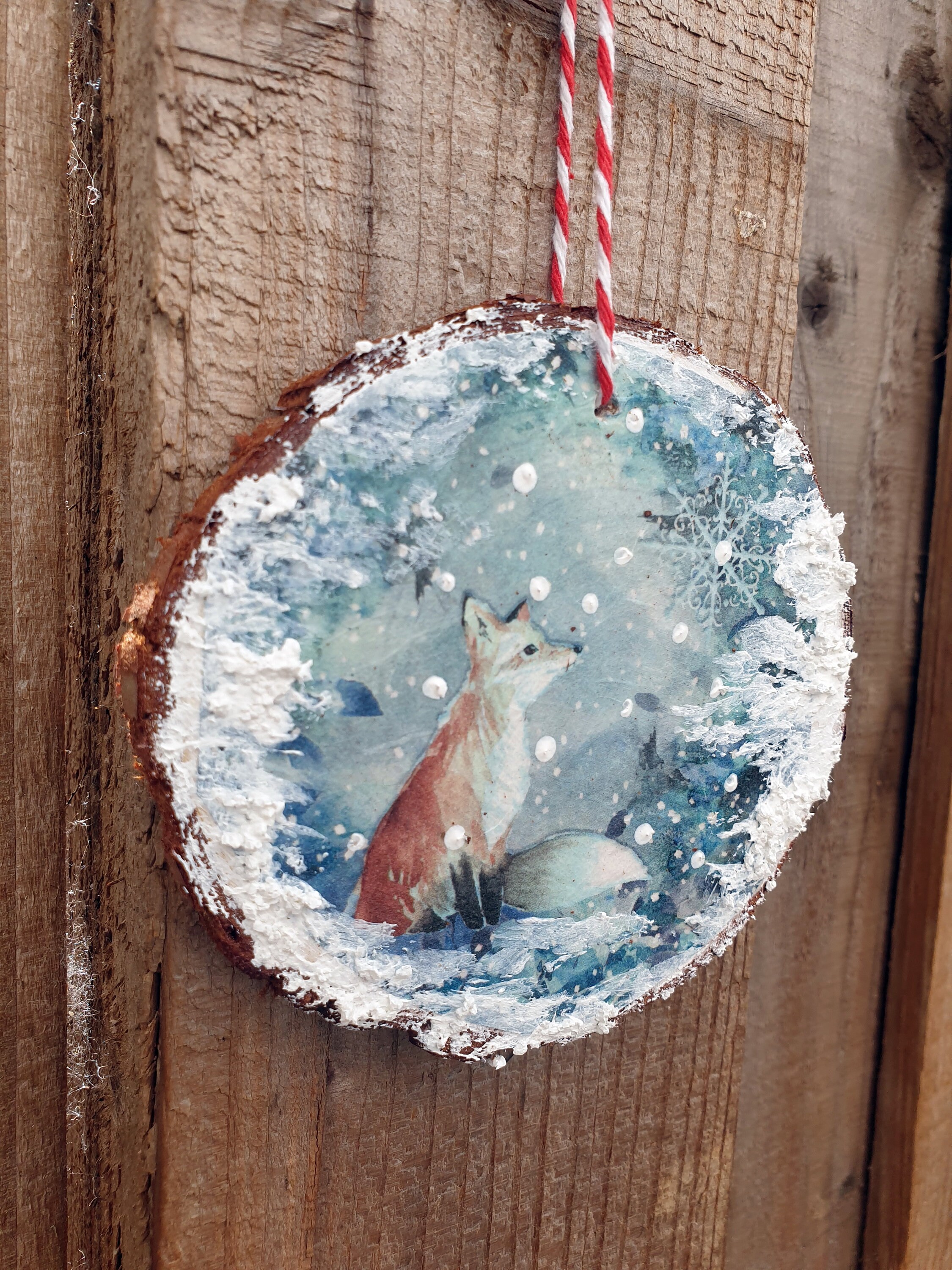 SPECIFICATION
Materials: wooden slice, decoupage, snow pasta, matt varnish, cord.
Maximum width: 1 centimetres
Height: 10 centimetres