💐 Elevate your home decor with this fun DIY Hinged Flower Vase using S-shaped hooks and glass test tube vases that can be configured in endlessly imaginative ways.
💗Our Hinged Flower Vase🌹has recently exploded in the market!!!💥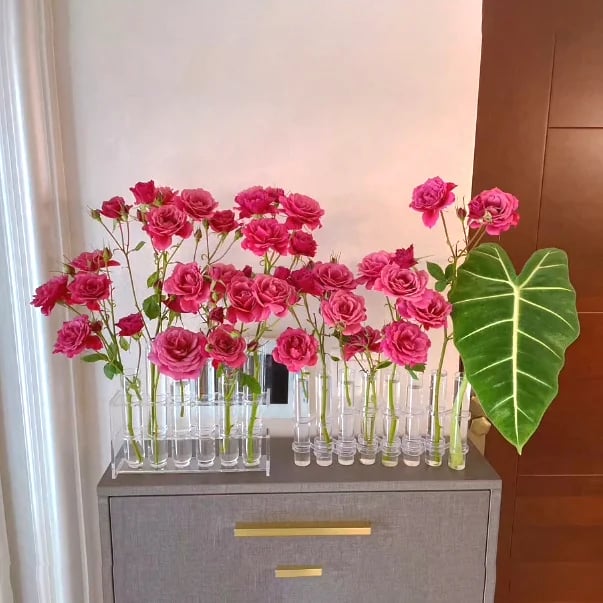 High-quality
🧪Glass with very high transparency: The mouth of the bottle is smooth and round and does not hurt your hands when planting.
Any DIY
🙋‍♀️Use the attached S-shaped hooks to fix the DIY shape in any way you like:Open to imaginative configurations, making your plants terrarium vase beautifully designed. Put some flowers or plants in it to match your decor to make it looks beautiful. Idea for home decor.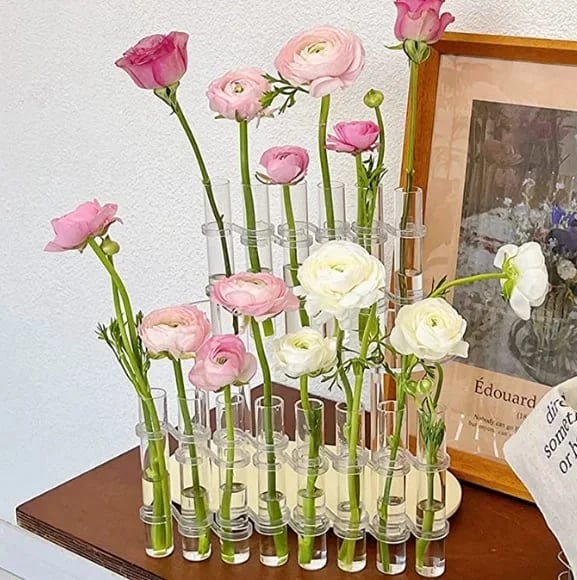 Haphazard folding
💞Can be bent freely: 1 vase/unit, comprised of 6 or 8 individual flower tubes hinged together, our flower vases for centerpieces can be bent and contorted into various lines, curves and clusters. Put some flowers in the vase to match your decor to make it looks beautiful.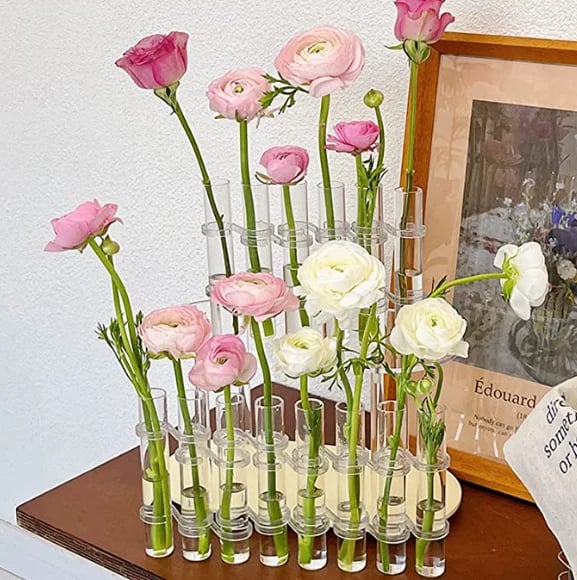 Suitable For All Flowers And All Occasions
✅Suitable for different kinds of flowers: Suitable for young plants, creepers, grasses, shrubs, and small ferns; Ideal for tulips, freesia, pansies, roses, branches, wheat, and even artificial flowers etc.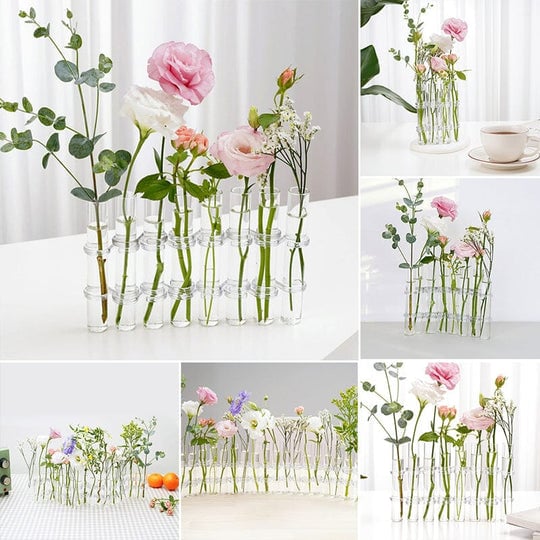 Is it too much trouble to clean up the vase?
Don't worry! We will give a cleaning brush for each vase for free!
PACKAGE
1* Hinged Flower Vase(6 pcs/8 pcs) & 1* Cleaning brush
SPECIFICATIONS
Item Type: Decoration
Material: High Borosilicate Glass
Style: simple and modern
Process: handmade
Form of use: desktop
Application scenarios: home furnishings, hotels, offices, home gardening, shopping malls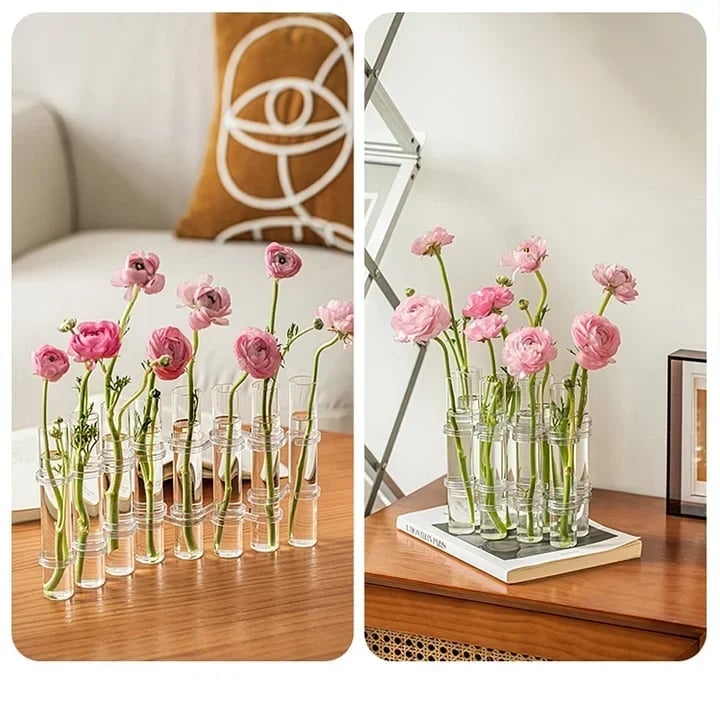 🤩We are committed to making the most meaningful gifts for your loved ones. Follow us!