Dogs and other pets like to run, especially when we leave the door open. They will find a way to go out. Have Peace of mind that you will never lose your pet. Introducing the BLUETOOTH PET WIRELESS TRACKER.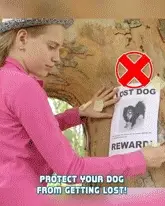 The Bluetooth Pet Wireless Tracker is an all in ones GPS location tracker for your PETS. It offers you unlimited peace of mind knowing where your furry pets are all the time. It is smart and portable. Its design fits perfectly on your furry pet's collar. It is easy to use and control. It has high-precision GPS technology.
The Bluetooth pet wireless tracker works via Bluetooth. It can give you real-time location tracking anywhere within 10-15m distance. It has a two-way notification function that lets you track your pets or notify you when they are out of range with a ring or flash. It is made of high-quality material, is very lightweight, and has a long-lasting battery.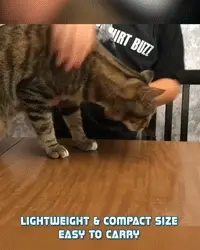 SIMPLE STEPS TO USE
BENEFITS
FIND KEYS, BAGS & MORE -- Pet Bluetooth tracker is the all-purpose finder for a wide variety of items like keys and bags. The easy-to-use finder and free app work with iOS and Android.
FIND NEARBY: Use the app to ring your eTracker when it's within 10-15m.
FIND FAR AWAY: When outside of Bluetooth range, use the app to view your eTracker's most recent location.
FIND YOUR PHONE: Use your eTracker to find your phone, even when it's on silent.

FEATURES
Easy to Operate: Download the FREE APP "iSearching" then pair it with your smartphone. When you press the remote button, the receiver "beeps".
No Other Fees or Ongoing Subscription: You can even search for other "tag" or "tracker" apps in the Google Play or iOS App Store and pair your Pet eTracker with the one you like best.
Ultra-Low Power: The built-in CR2032 button battery (now included) is replaceable and low energy consumption technology allows for up to 3-6 months stand-by time.
Color: Black/White/Pink/Green/Blue/Red
Size: 2.04" x 1.22" x 0.43"
Bluetooth Version: 4.0
Battery: Ultra-Low Power CR2032 Lithium coin battery allows for up to 3-6 months standby time (now included & replaceable).