💦With its U-shape brush head, it can clean around a tooth without worrying if there's a missed spot on your child's tooth!

Feature:
💧 Kids won't hate brushing anymore - Brushing teeth with a regular toothbrush can be a pain for kids, which leads to bad breath and unhealthy teeth. This product will definitely help you teach your kids how to properly brush their teeth and have a healthy mouth!
💧 2 Sizes to Choose - Every kid has different oral development so we have two different brushes that are applicable to ages 2 to 12 years old!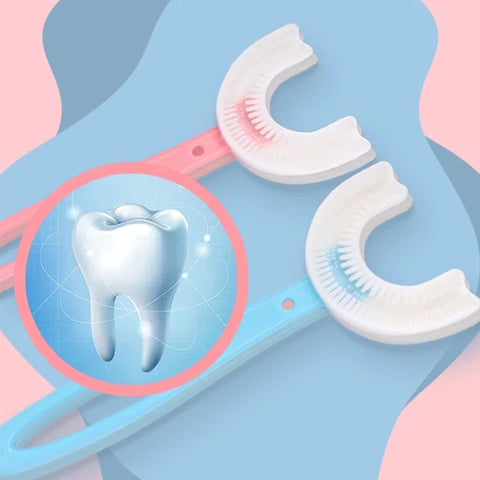 💧 Shaped similarly to children's teeth - Designed to clean thoroughly a kid's teeth. Kids always love to eat sweets, you don't have to worry about cavities and tooth decay!
💧 Simple Steps to Brush Teeth - Shake the toothpaste before squeezing around the brush then put it inside your kid's mouth and just sway left to right. Rinse after using. This is so easy that you can also teach your kids to do it!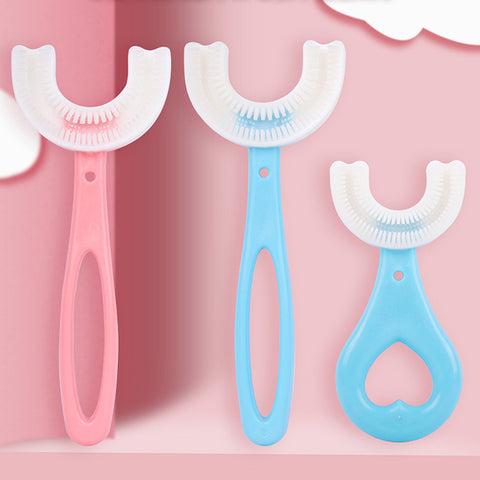 💧 Safe Materials - Since kids need to have healthy things surrounding them, this toothbrush is made of selected food-grade silicone material; which is safe, odorless, and doesn't have harmful BPA.
Specification:
Material: Food-grade silicone
Color: Blue, Pink
Suitable age: 2-12 years old
Package includes: