♥"Rustic wood, warmth and gratitude, the best gift for teachers!"♥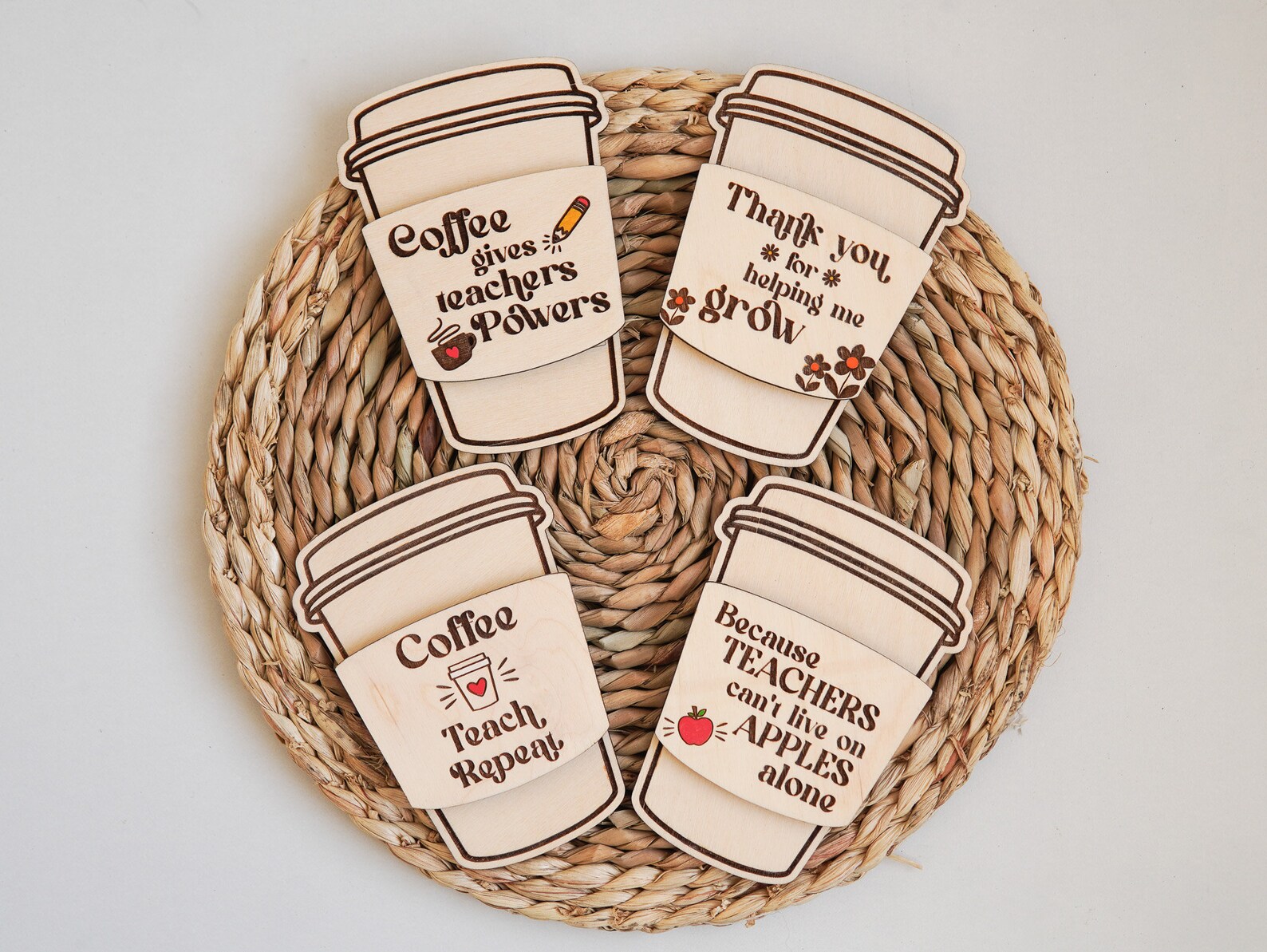 Coffee Holder Card will warmly and thoughtfully accompany teachers and make them feel your deep gratitude while enjoying their coffee.
FEATURES:
☕USES: This wooden gift card holder is suitable for carrying teachers' coffee gift cards. Teachers can put their coffee gift cards into the holder for easy carrying around and enjoying coffee anytime. Meanwhile, it can also be used as a thank you gift for teachers to express their gratitude to them.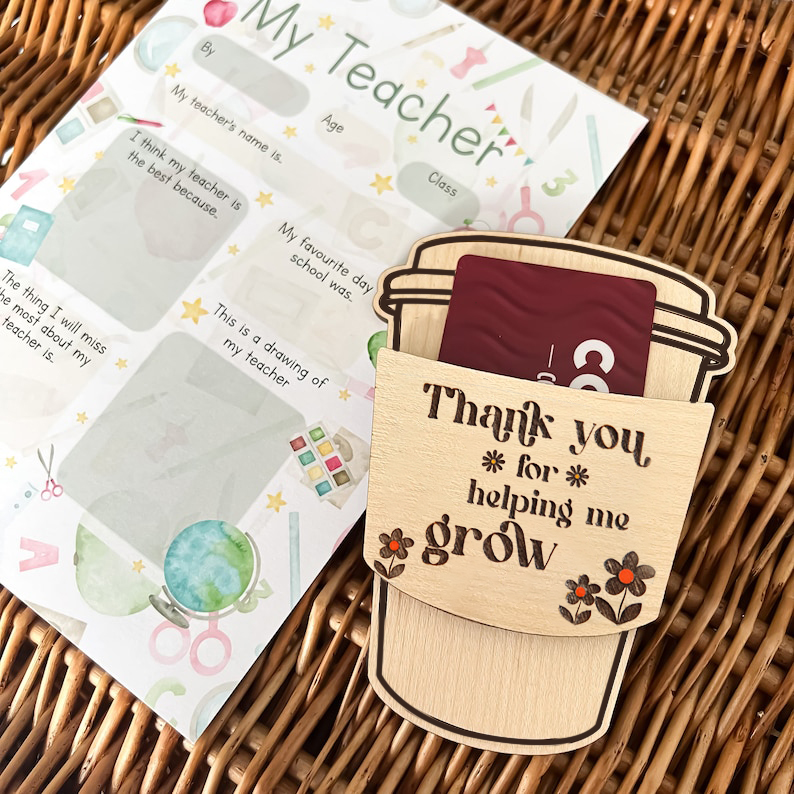 ☕MATERIAL: The coffee cup is made from 3mm Birch Plywood and the top layer is also 3mm Birch Plywood, 3mm spacer in-between to allow space for the gift card holder. The small details are hand painted with paint pens.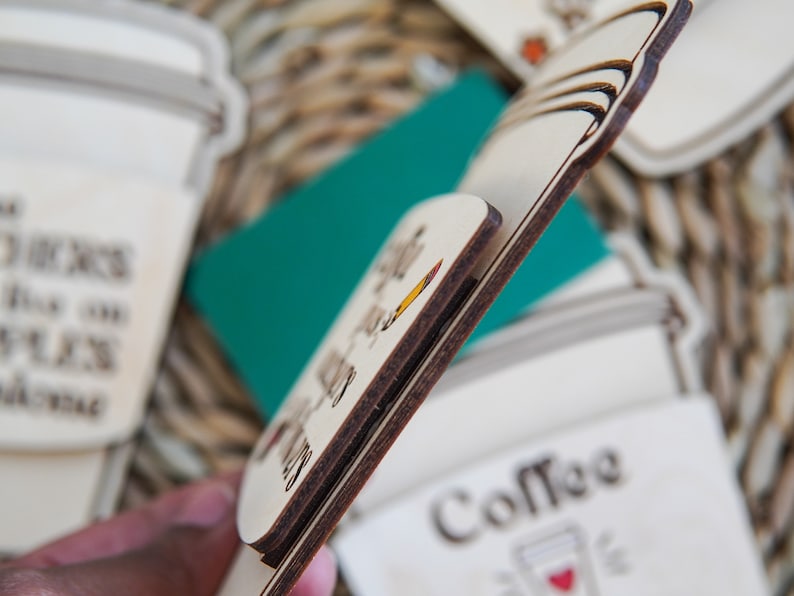 ☕UNIQUE: The wooden material gives this gift card holder a natural texture and warm feeling. Each gift card holder has a unique texture and color, making it a unique piece of art. Handcrafted details and careful design add to its quality and value.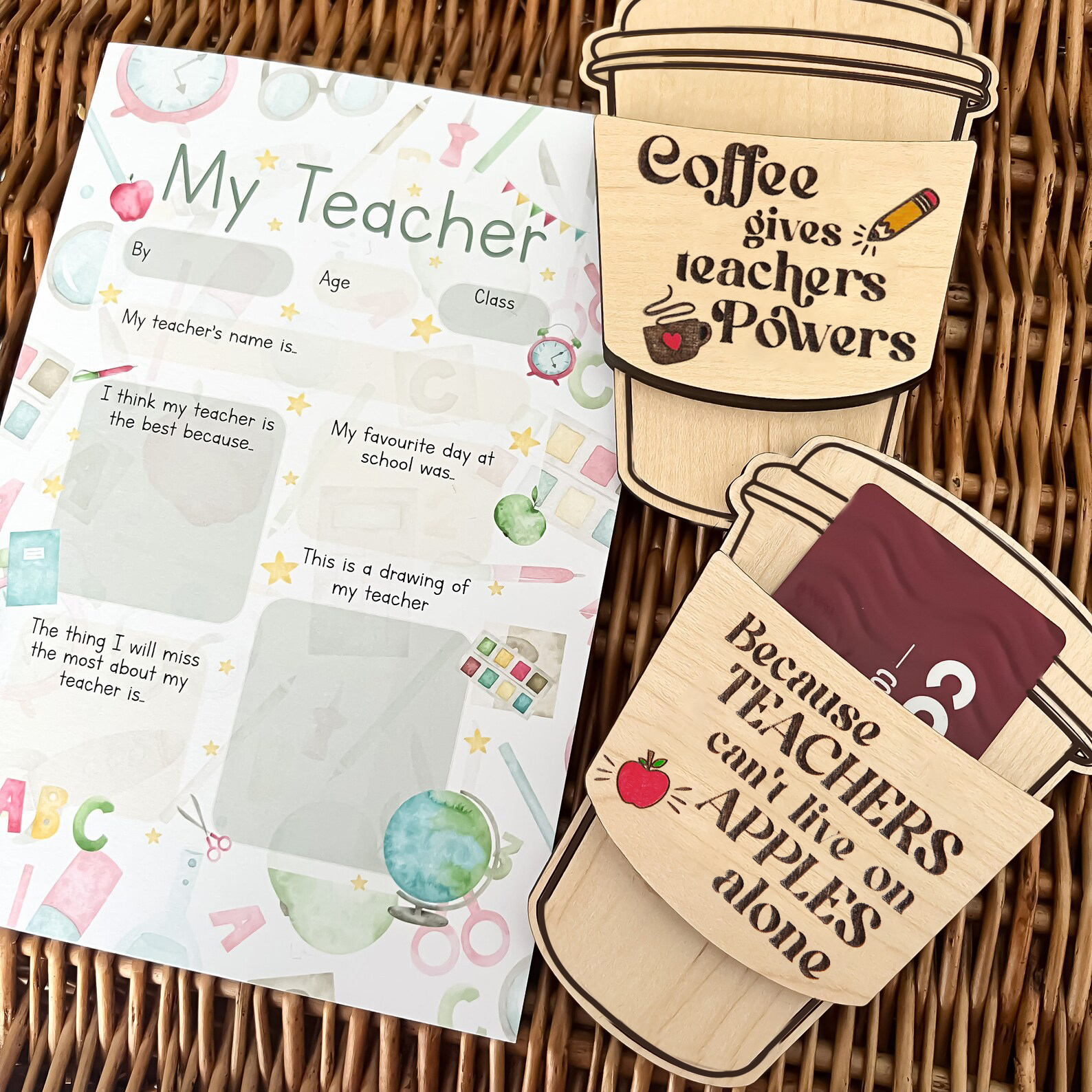 ☕HANDMADE: This gift card holder is handmade with every detail carefully polished and finished. Handmade makes each gift card holder unique, adding to its uniqueness and value.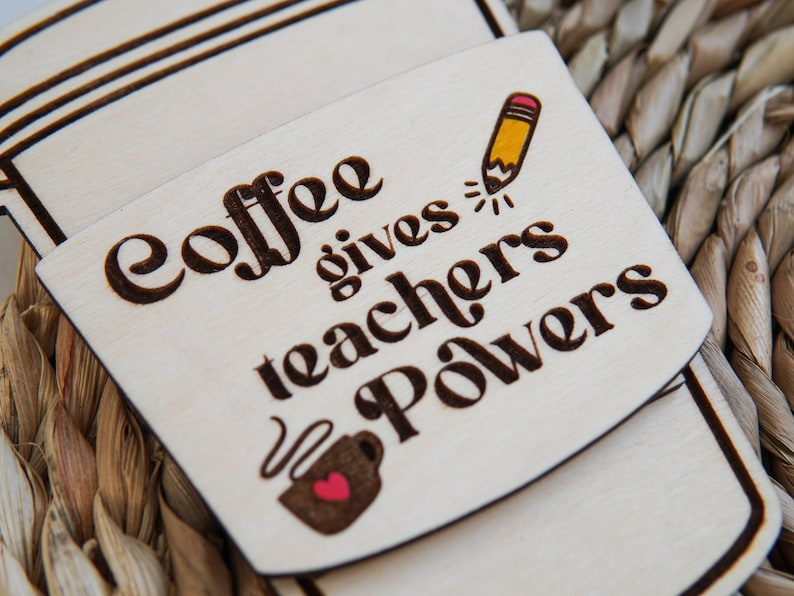 ☕SIZE: The gift card holder measures 9mm in height, 14.5cm in length and 9cm in width. This size is designed to be compact enough to be easily carried around, as well as holding common sized gift cards.
REAL EVALUATION: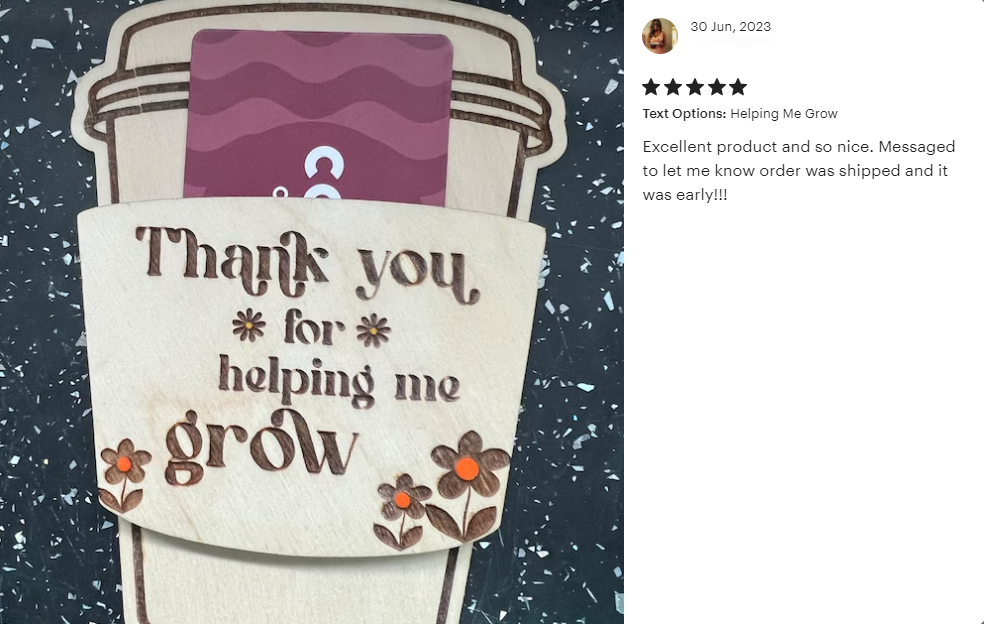 SPECIFICATION:
Material: birch wood and plywood material

Weight: 20g

Package Size: 5.7inch x 3.5inch (145mm x 90 mm)
PACKAGE INCLUDED
1/4*Teacher Gift Coffee Holder Card
*Important matters:
Please note due to the handmade nature of this item, it may not look exactly as it is pictured in this photo. There may be some slight colour differences in appearance from the wood grain or a few light marks. The quality is in no way affected!