🌲Made from discarded wood🌱
This handmade wooden pin is made of wood and is completely handmade. It can be used as a brooch or buckle.
🐦Wooden Animal-Patterned Brooch Pins Are Cuter Than Cold Metal💝
It is comfortable to wear, hard but very light, so it won't weigh down your shawls, scarves, sweaters or pullovers.

🧶Brooch - it's a beautiful accessory for your clothes and scarves! 🌸This brooch will adorn your everyday life and is sure to grab attention!😍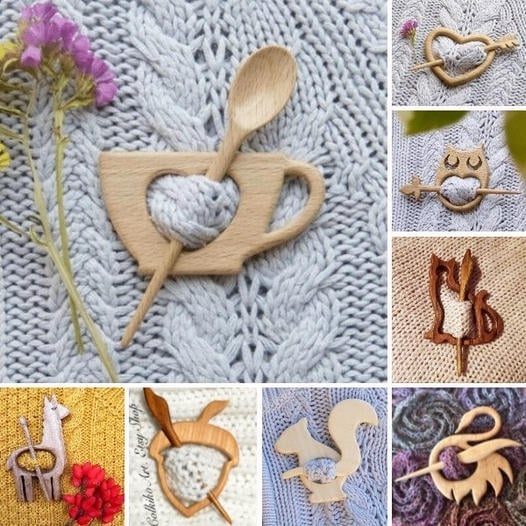 😍This shawl pin will be a good gift for your friends, relatives and colleagues, because it can bring you a good mood and happiness. 🎁
💖This heart shawl pin is handcrafted from wood . The piece is shaped and finished to perfection, then oiled and waxed to obtain a beautiful, natural wood color.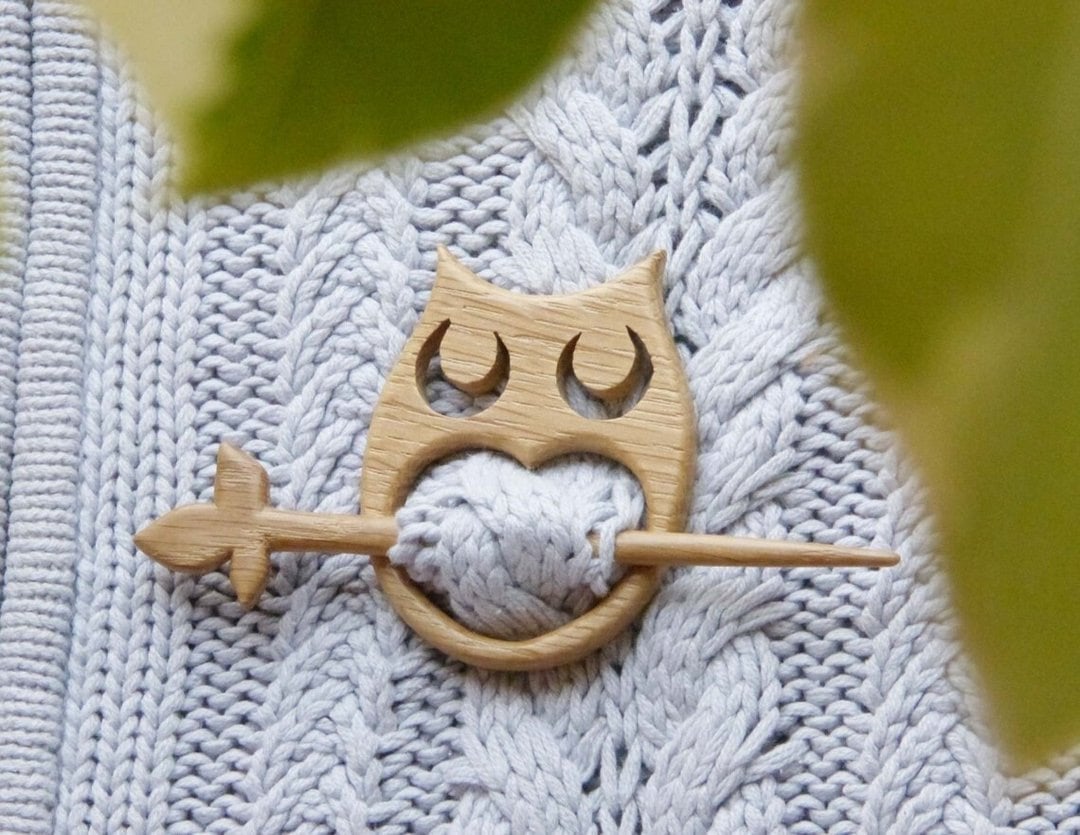 Specifications
Size
Mickey Mouse:9x0.6x5cm

Dog:4x0.6x7cm

Dragon:7x0.6x9cm

Cat:8x0.6x5.5cm

Heart:5.5x0.6x6cm

Turtle:5.5x0.6x5cm

Rabbit:4.5x0.6x7cm

Bird:10x0.6x6cm

Flower:7x0.6x7cm

Squirrel:5x0.6x7cm

Scissors:7x0.6x4.5cm

Owl:10x0.6x6cm

Coffee Cup: 5x7x0.3cm

Octopus:4x5x0.3cm

Swan:8.5x8x0.3cm

Alpaca:9x5x0.3.cm