Stop Squirrels from Bird Feeder Effectively
No matter from the bottom or jumping on from the ground!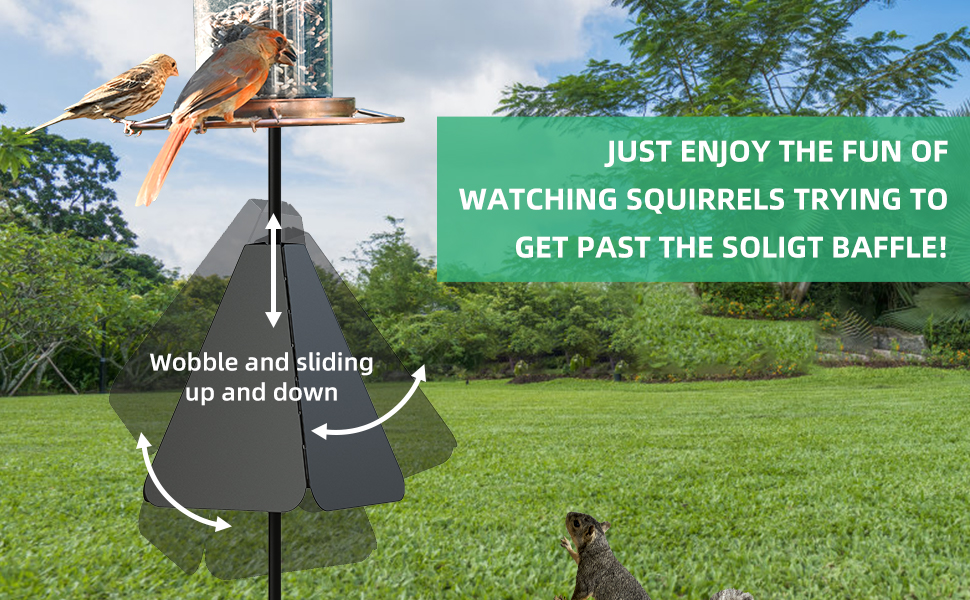 Features:
🌲Effective Dual Defense / Squirrels Proof Design: Ingenious wobble design with built-in springs, provide extra sliding up and down protection. The Soligt Squirrel Baffle for bird feeders rocks from side to side and floats up and down at the same time, extraordinary squirrels guard effect for squirrel jumping from the ground.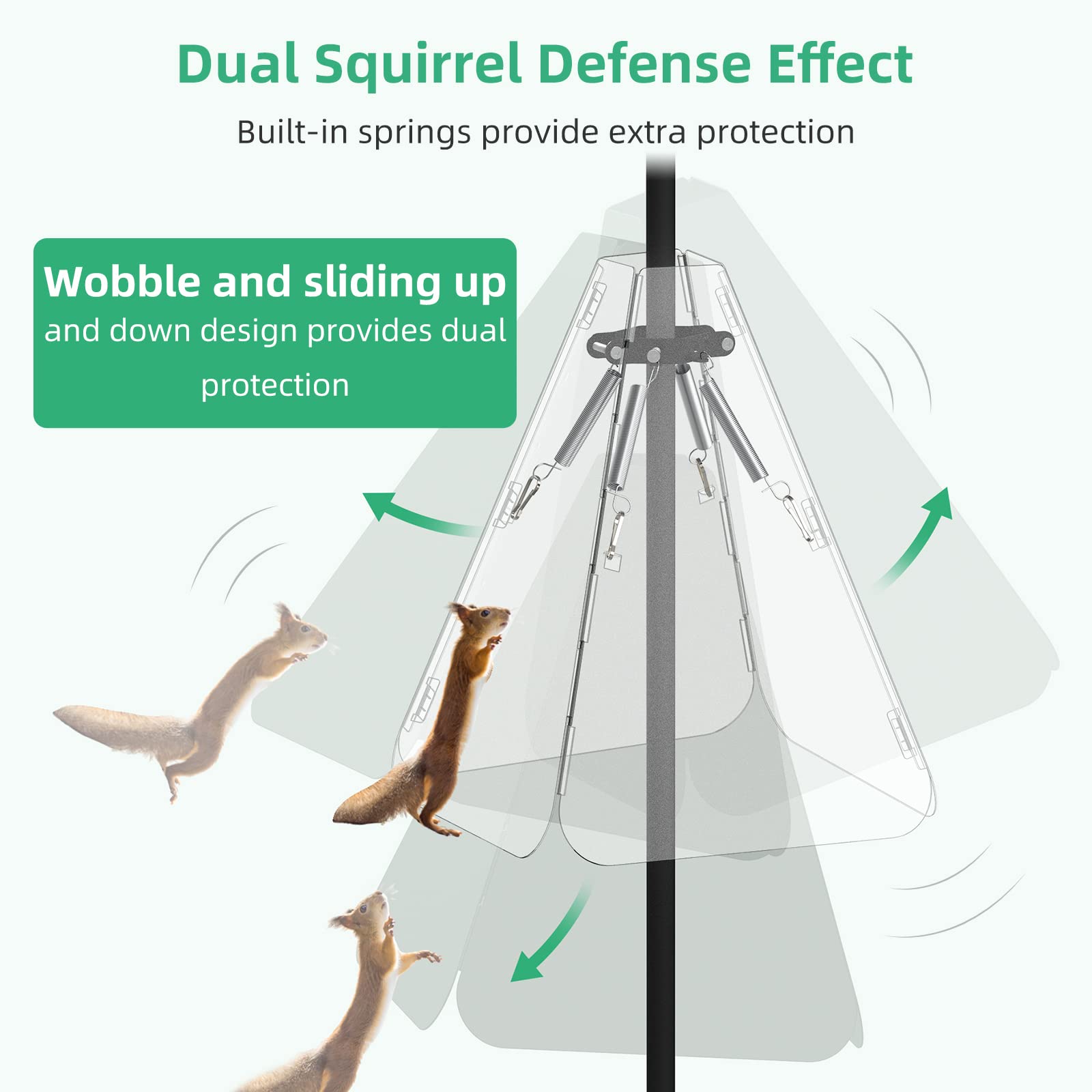 🌲Durable Galvanized Steel Protective Shield: Quality rust-proof & chew-proof material for outside has great performance even in unfavorable weather, useful tool for deterring squirrels from the bird feeder. (no matter from the bottom or jumping on from the ground)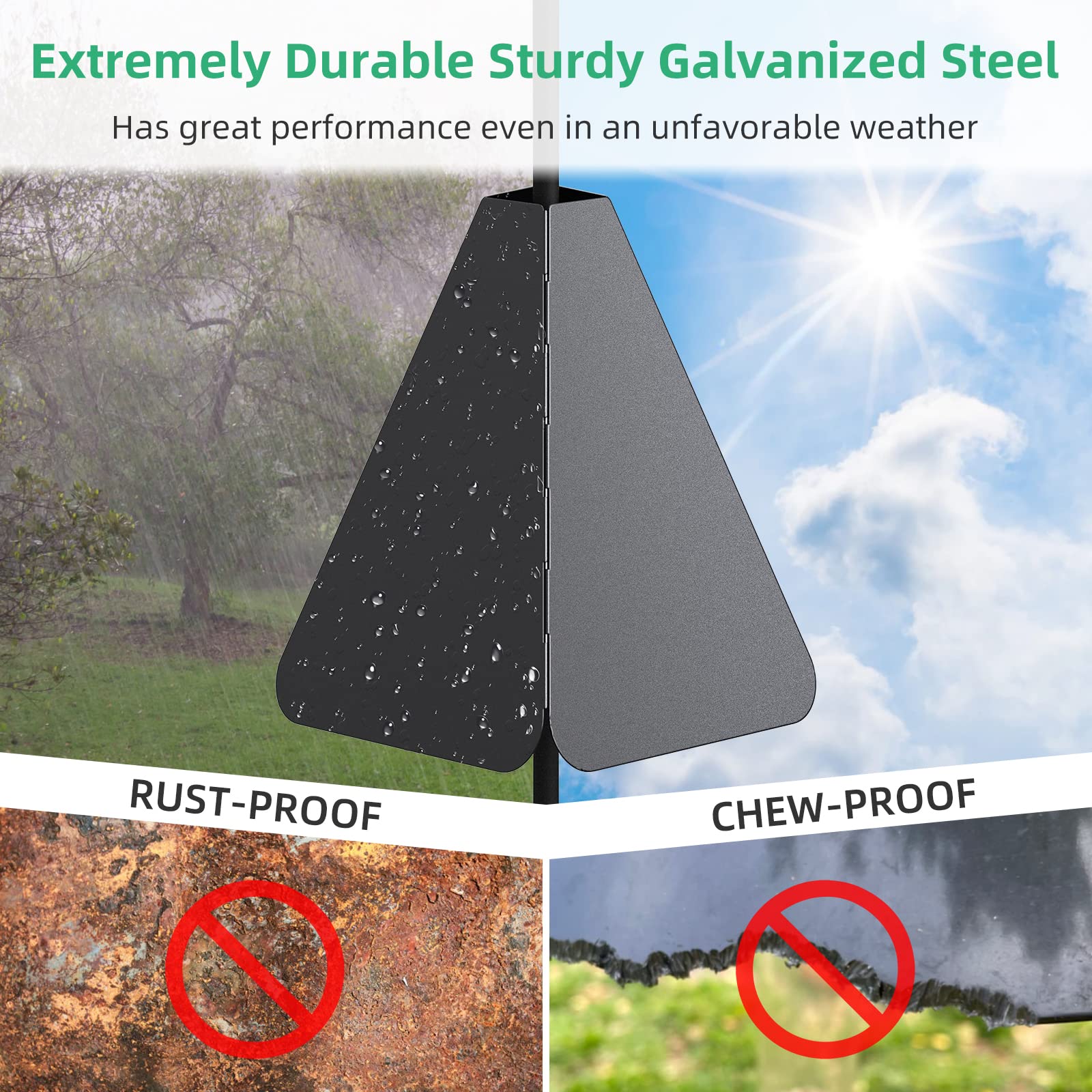 🌲Slippery No Grip Surface: Tilting Squirrel resistant baffle with a sleek surface wraps around the pole, squirrels can not grab onto it or climb past it, great for protecting your bird food from squirrels robbery.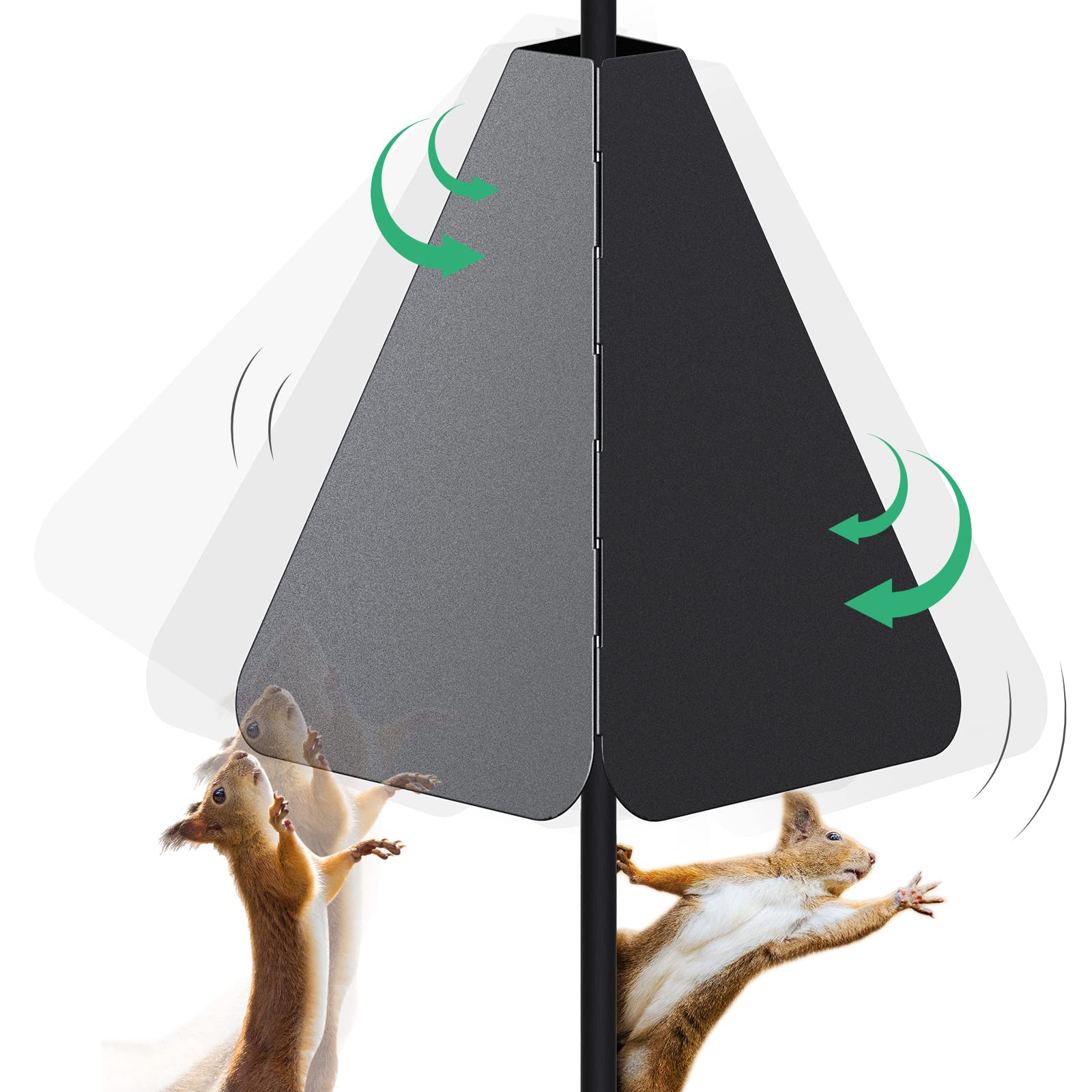 🌲Most Flexible Clamp Suitable For 1/4 Inch to 1 3/4 Inch: Most flexible pole clamp is suitable for most of the pole and shepherd's hook, which can be fixed on the pole firmly, comes with all accessories you need, and no additional tools required.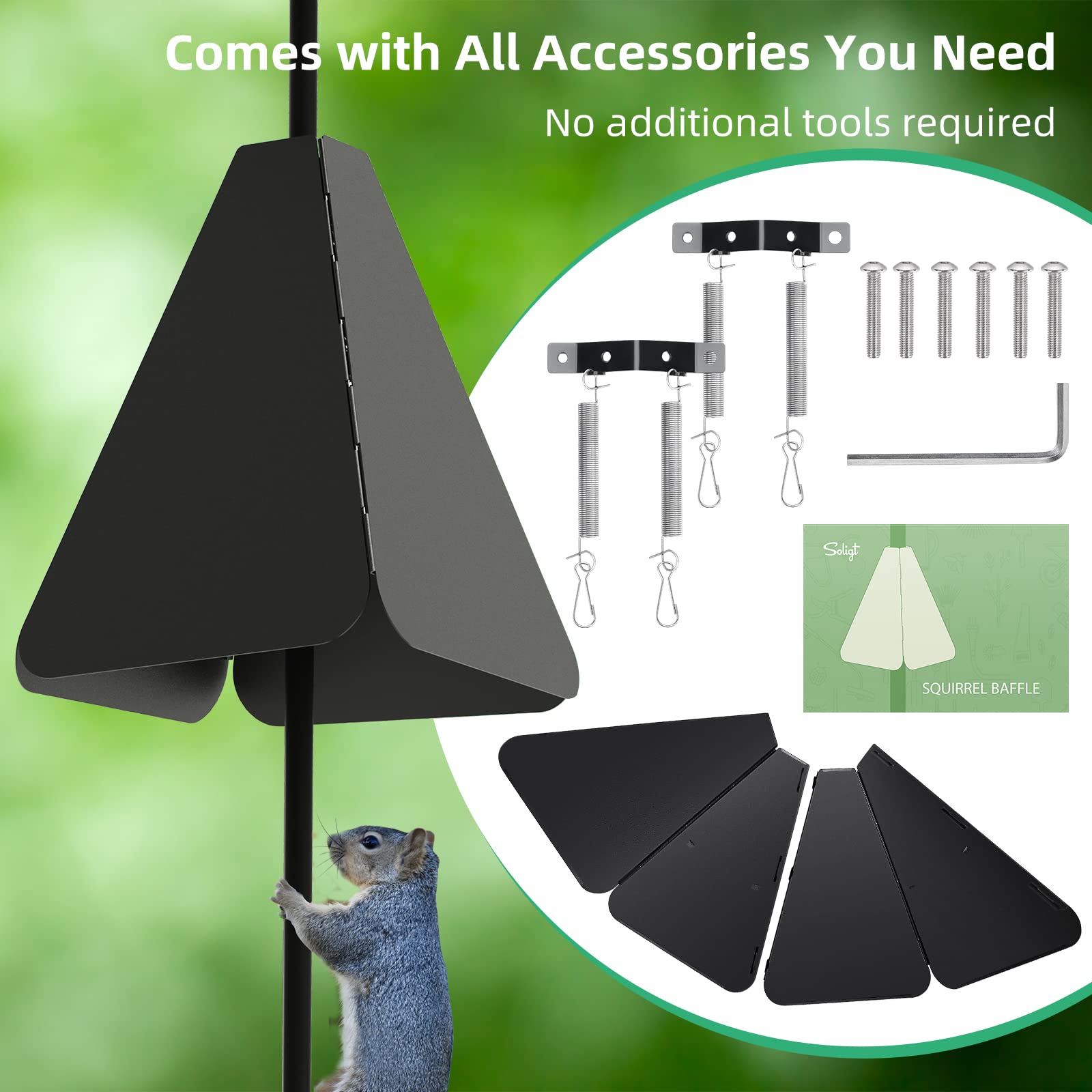 🌲Spend More Time On Bird-watching Than Keep Driving Squirrels Away: Not only a useful tool to protect bird seed from stubborn squirrels but also a guard for raccoons and rodents. Elegant experience design matches yard decoration as well.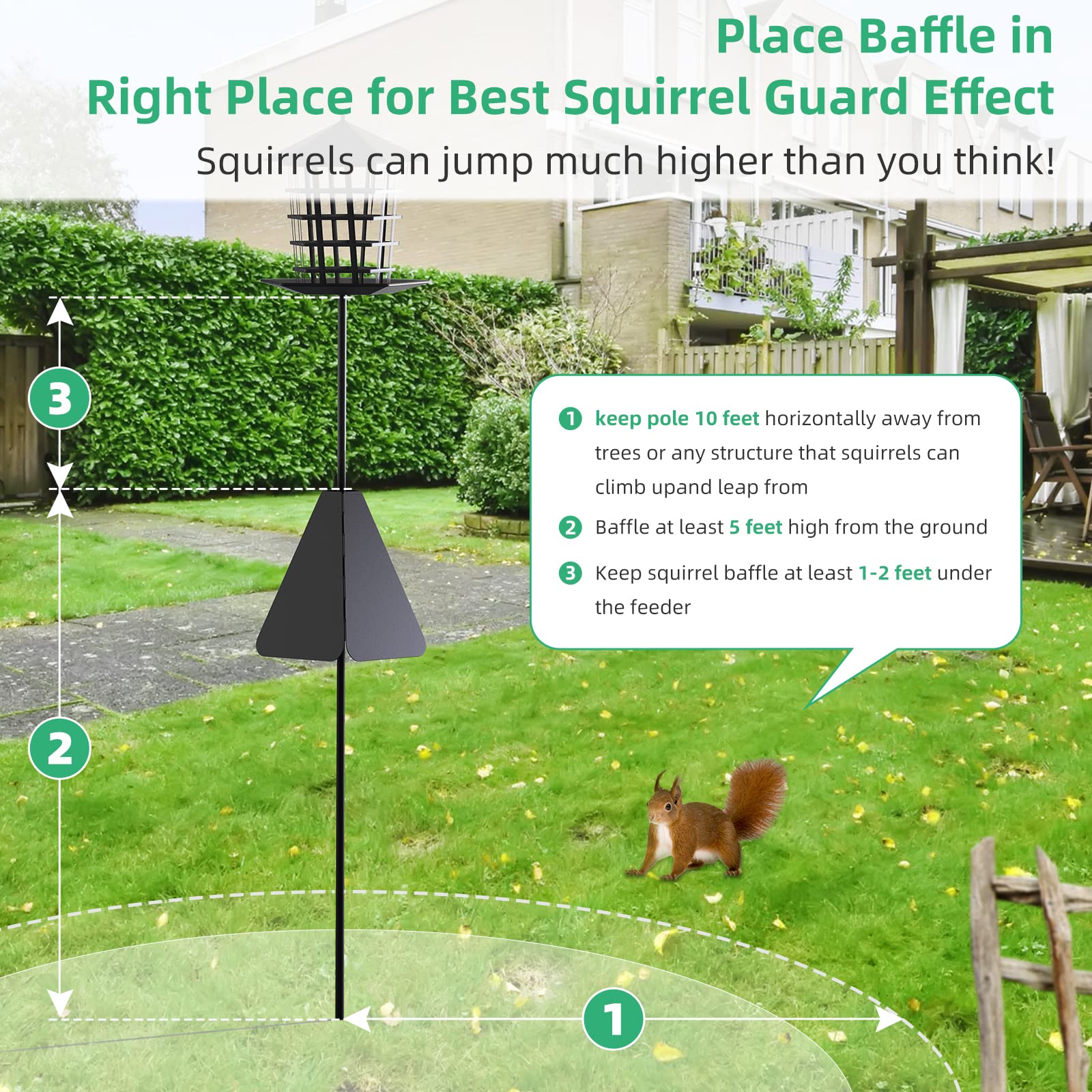 HOW TO USE: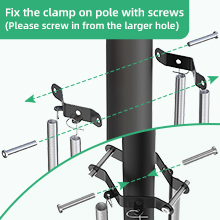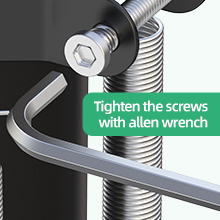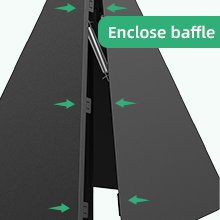 SPECIFICATIONS:
Target Species: Squirrel
Material: Plastic /Alloy Steel
Special Feature: Squirrel Proof, Rust Resistant
Size:
PACKAGE INCLUDED:
1*Squirrel Baffle with Dual Defense (without pole)