It's been recommended by 76.1K people on Facebook, Twitter and Instagram
🔥357 sold in last 24 hours🔥
🔥99.3% of Reviewers Recommends This Product.🔥
WHY WE HAVE THE NO.1 DOG TOY?
93% of customers reported that their dog showed an immediate interest in the Snuffle Ball, whilst 35% followed up with a message expressing how much their dog loves to play with it!
Our Snuffle Ball is specially designed to boost your pup's mood. Your dog will play with the ball as they attempt to get the treats out of the pockets, this stimulate your dog's senses & has them entertained for hours!
See your dog's overall happiness & quality-of-life improve by using this interactive & enriching toy! With such a high rate of extremely positive reactions, we are sure that your furry friend will love it!
BECOME ONE OF OUR SATISFIED CUSTOMERS
"My dog used to sleep for most of the day and rarely kept interest with any toys. That was until I got this Snuffle Ball, my dog absolutely loves it!"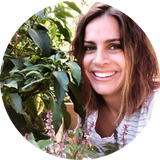 Claire, Manchester
★ ★ ★ ★ ★
PRODUCT BENEFITS
🐾 A Great Outlet - Dogs love playing with toys that have treats in! Our Snuffle Ball channels their excitement to healthy exercise & interaction with a toy!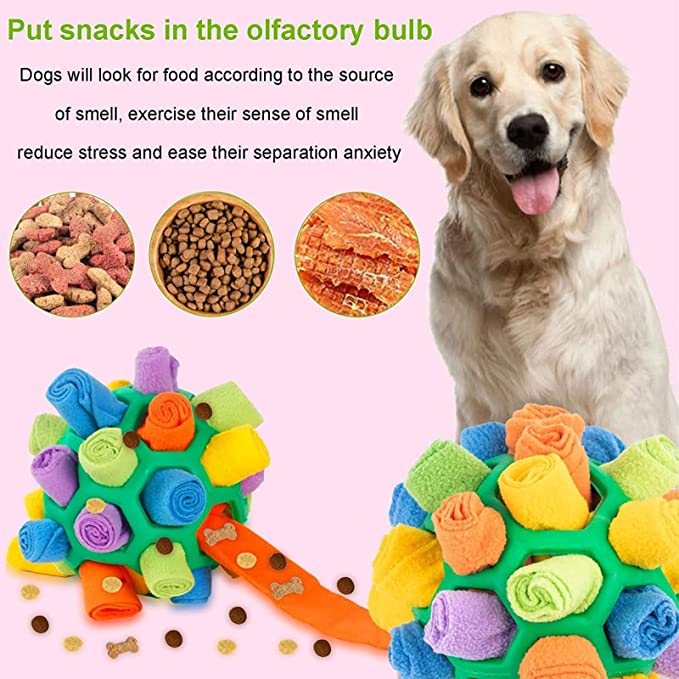 🐾 Satisfy Your Dogs Natural Instincts - Designed to stimulate a dog's natural instinct to use their sense of smell to hunt for food or treats. This type of interactive play is mentally stimulating & provides a healthy outlet for a dog's natural instincts.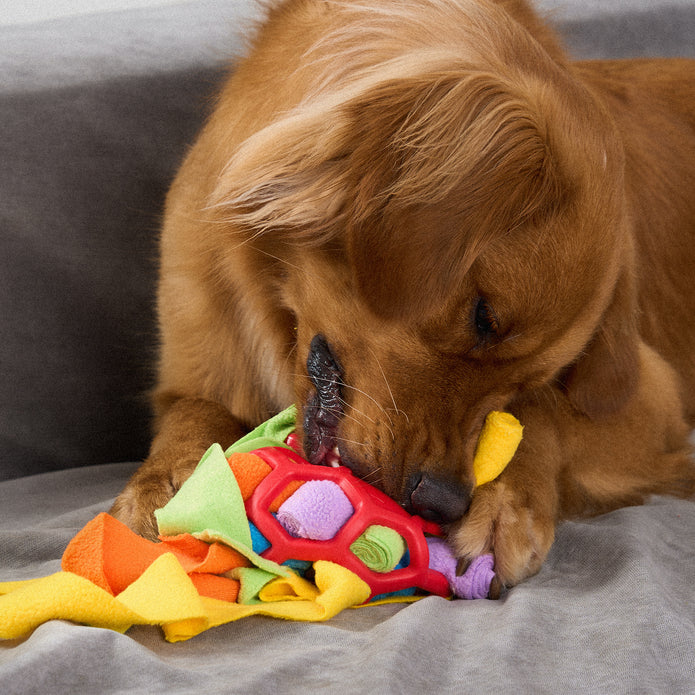 🐾 Prevents Health Issues - Our Snuffle Ball stimulates a healthy appetite which helps prevent under/overeating. Ideal for dogs with the tendency to eat too quickly, as the slow feeding process can help them feel more satisfied & prevent overeating.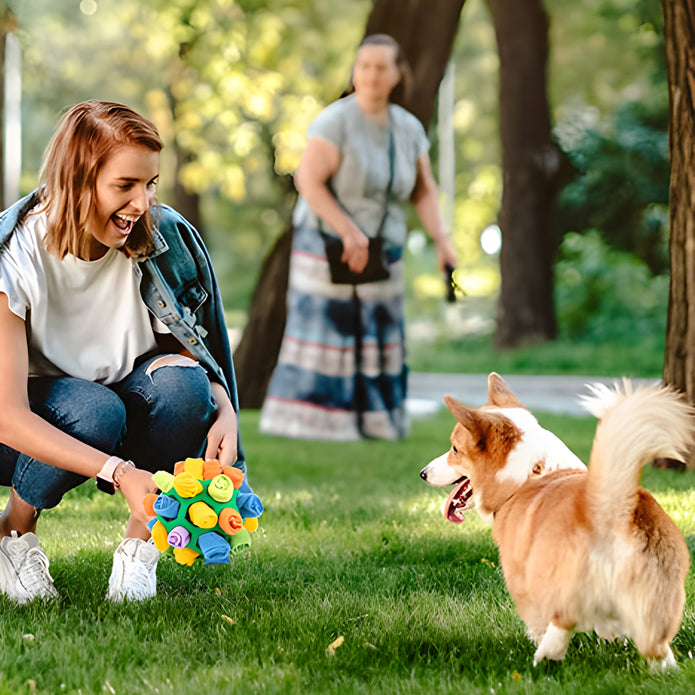 🐾 Premium Quality & Bite Resistant - Made of a high quality, non-toxic materials. It's extra durable, long lasting & built to withstand the biggest of bites.
🐾 Improves Mood & Prevents Destructive Behaviour - Allowing your dog to play releases endorphins (feel-good chemicals) in your dog's brain. This gives them life satisfaction & reduces their urge to perform destructive behaviour. This leads to a happy pup & a happy owner!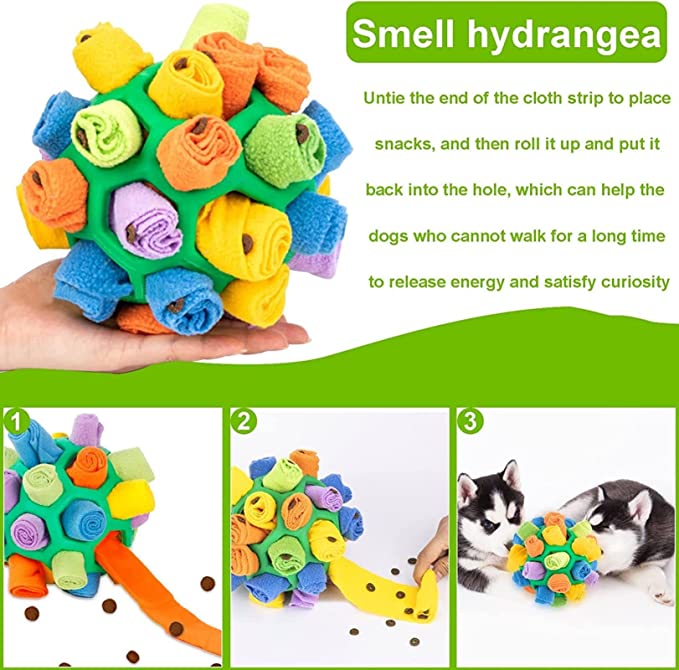 🐾 Eliminates Boredom - Our ball grabs the attention of your dog for long periods of time, as they are determined to get all the treats! Many traditional toys are not responsive & dogs often lose interest quickly as they are not interactive enough.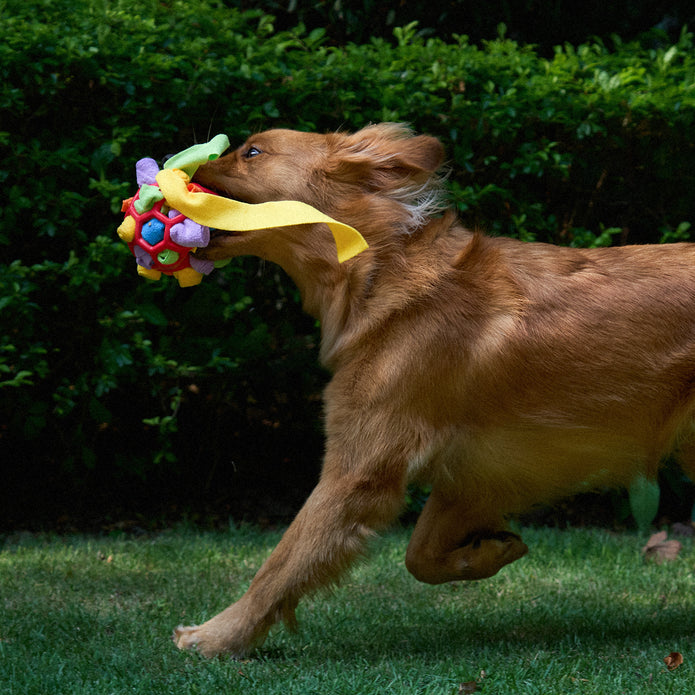 🐾 Eases Anxiety - The Snuffle Ball is proven to help ease anxiety by providing your dog with healthy exercise whilst stimulating their mind.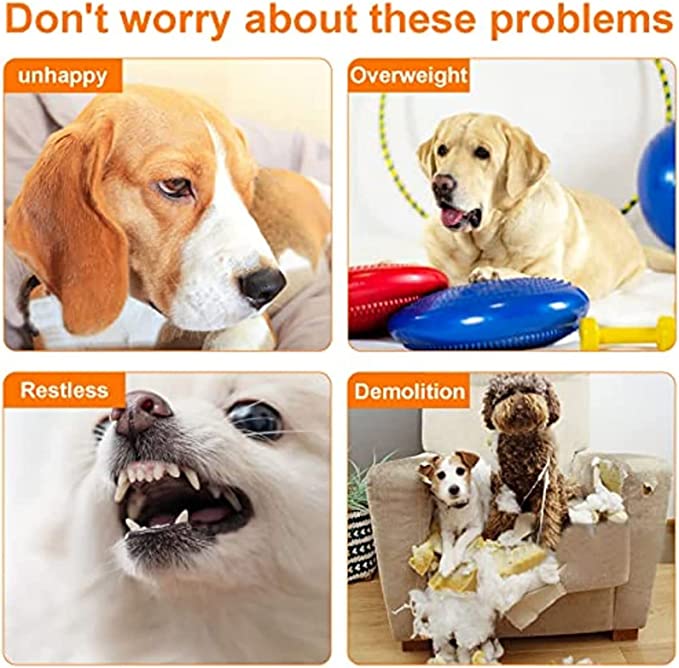 🐾 Machine washable-The product is made of high-quality rocking fleece, rocking fleece is a soft, comfortable fabric that can be placed in the washing machine for cleaning.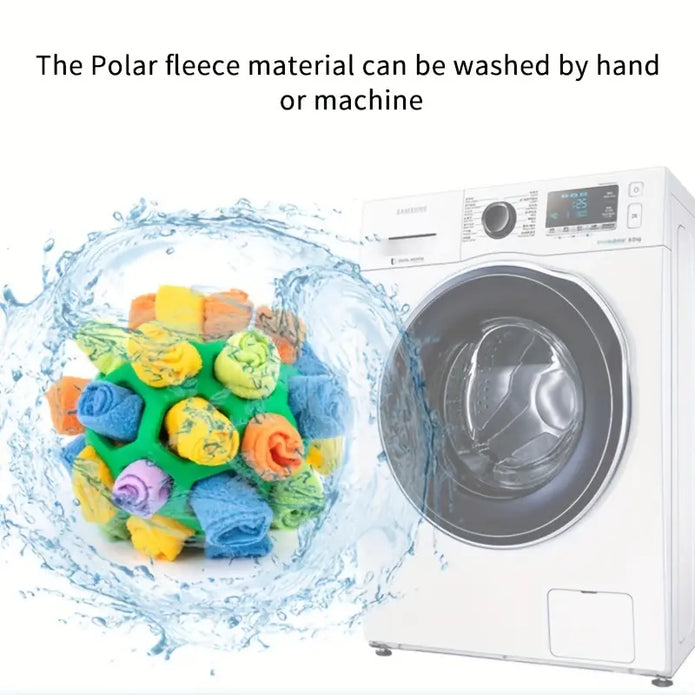 Specification:
Material: Rocker Fleece

Weight: 230g

Size: 7.8*7.8*7.8in

Color: red,green,blue,pink,orange