Silly Chicken Decor, Resin Chicken Ornaments Outdoor Statue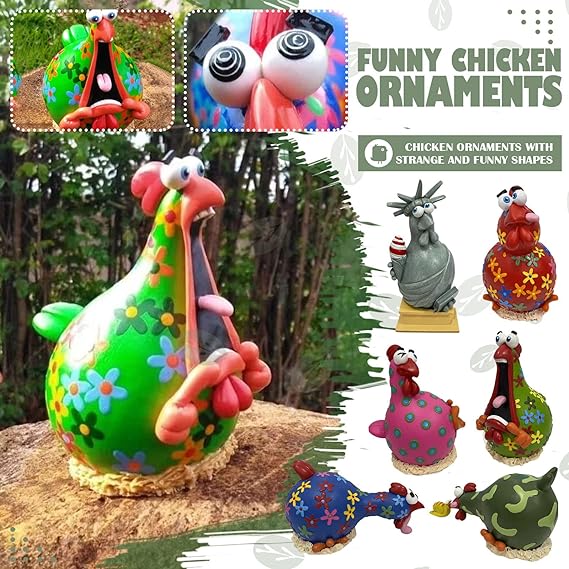 High-Quality Resin Material: The chicken garden decoration is made of high-quality resin material, so there is no need to worry about the material of the product.
And it won't fade easily: every item in our store is handmade, hand-painted and unique.
Perfectly sized and packaged, sized to fit all places as decoration, our chicken decorative garden animals, each piece is individually packaged to prevent scratches.
Beautiful Multipurpose Decoration: This chicken farm decoration can be placed anywhere as a beautiful decoration.
You can place the chicken coop decoration in your office, desk, living room, balcony, garden, patio and anywhere you can imagine.
Descriptions:
Size: one size
Material: Resin
Packing list:1 Silly Chicken Deco