🔥The little frog reads on leaves, soft stones, and mushrooms, adding a touch of imagination to any space and exuding a unique charm.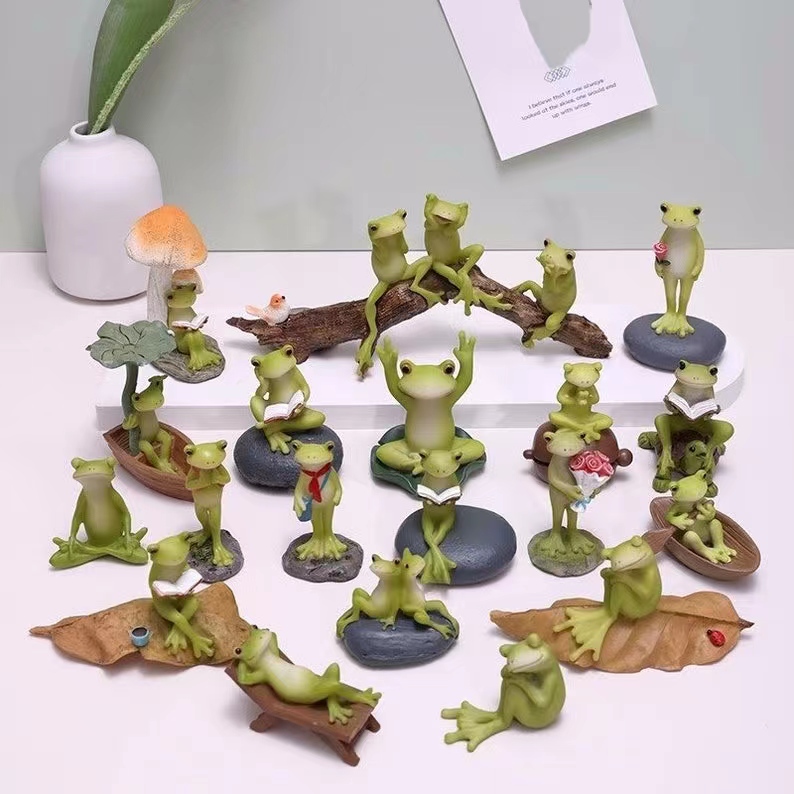 🍄Frogs with different postures are all vivid and interesting to place on the table, making it easy to attract everyone's attention.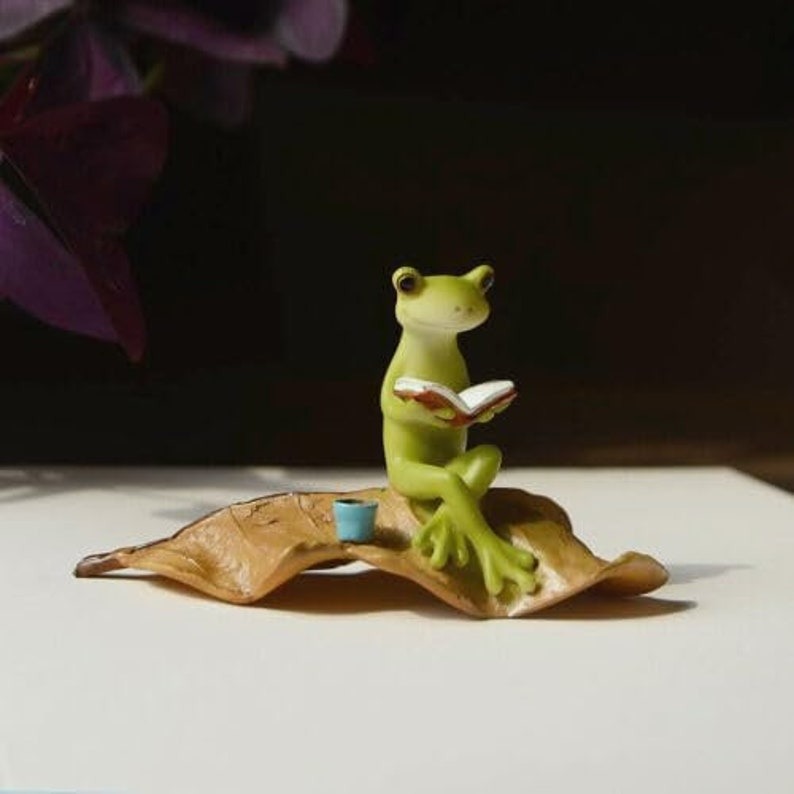 🎁Whether you are a passionate collector, looking for the perfect frog gift, animal garden decoration, or a gift for book enthusiasts, this work is a treasure worth owning.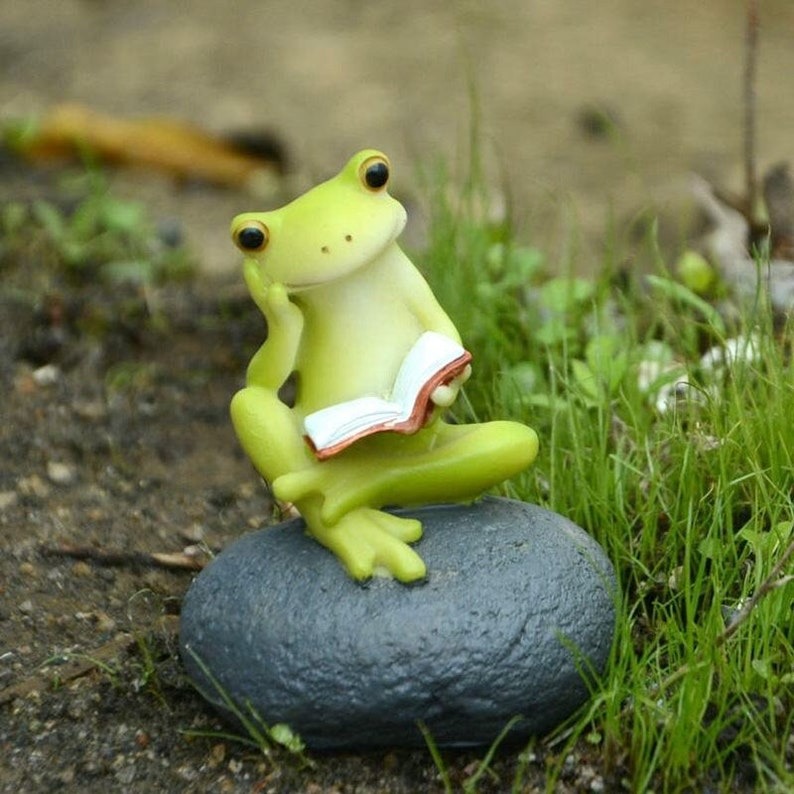 ✨This charming frog statue is made of resin, so you don't have to worry about it being easily damaged. And daily cleaning only requires wiping with a damp tissue, which is very convenient.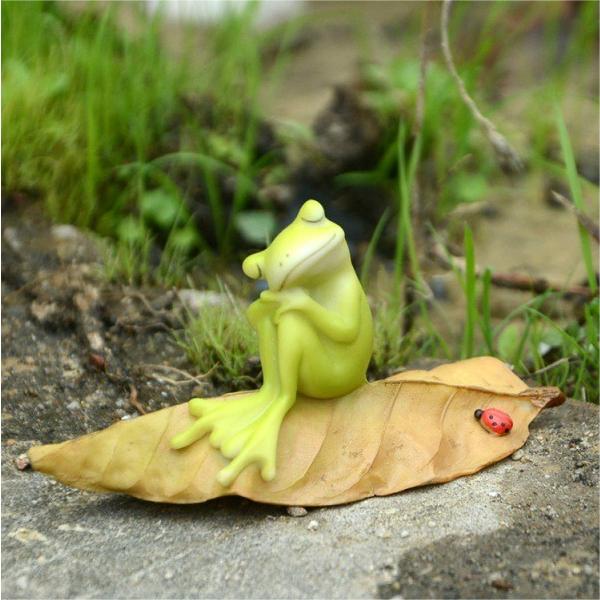 SPECIFICATIONS:
Material: Resin
Size:
🐸Frog on the Rock : 2.2*1.8*2.8 inch (Approx.)
🐸Frog Reading under a Mushroom : 2.2*1.6*3.6 inch (Approx.)
🐸Frog Reading on Leaves: 3.9*1.8*2.2 inch (Approx.)
🐸Frogs Sleeping on Leaves:4.4*1.4*2.4 inch (Approx.)