🐕🐈Twelve kittens in different poses and twelve puppies of various breeds are waiting for you to take them home~!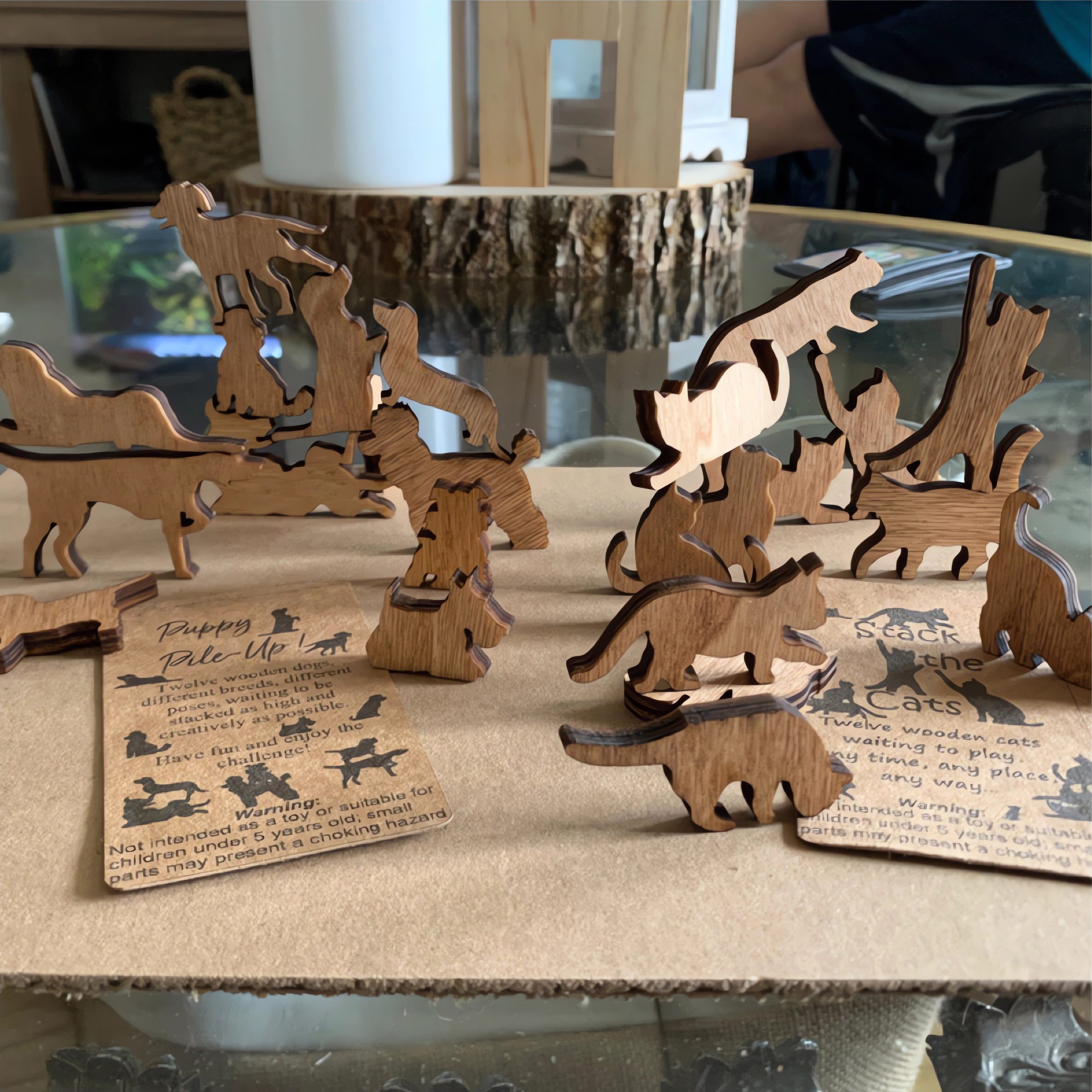 Stack them, Display them, Personalise them, Play with them, Name them...... a mini interactive cats & dogs display!excellent at home, on holiday or even in the office....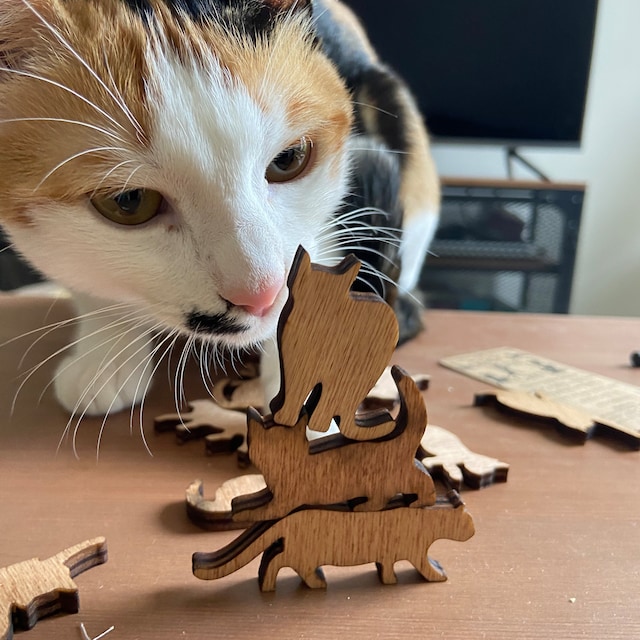 A unique gift for pets lovers. Twelve miniature wooden cats and
dogs in different poses waiting to be stacked or displayed as creatively as possible.
A great gift for anyone 8-80 yrs old, whether as a Decorative Display, a Stacking Puzzle, Group Game or Meditation Challenge (I'm sure there's potential for a drinking game too....).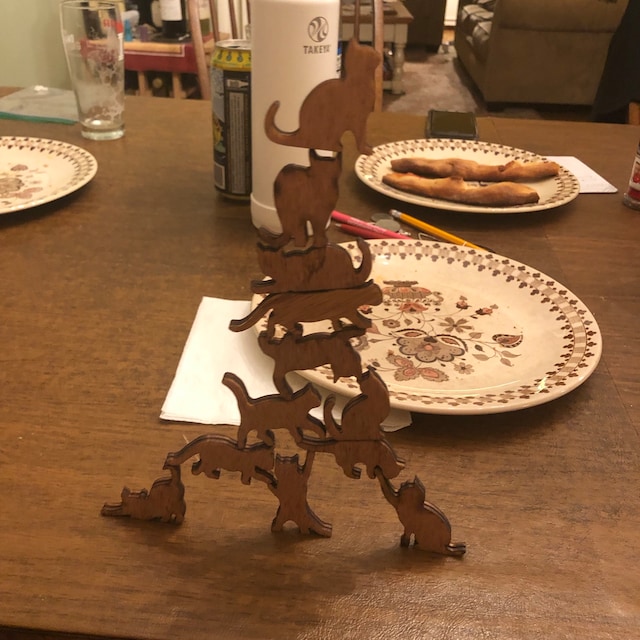 The tiny cats and dogs come in a drawstring Cotton Bag with an explanation card. A great Gift for him(her).The individual cats or dogs measure about 3 cm (1") wide, 5 cm (2") high and 0.5cm (1/4") thick.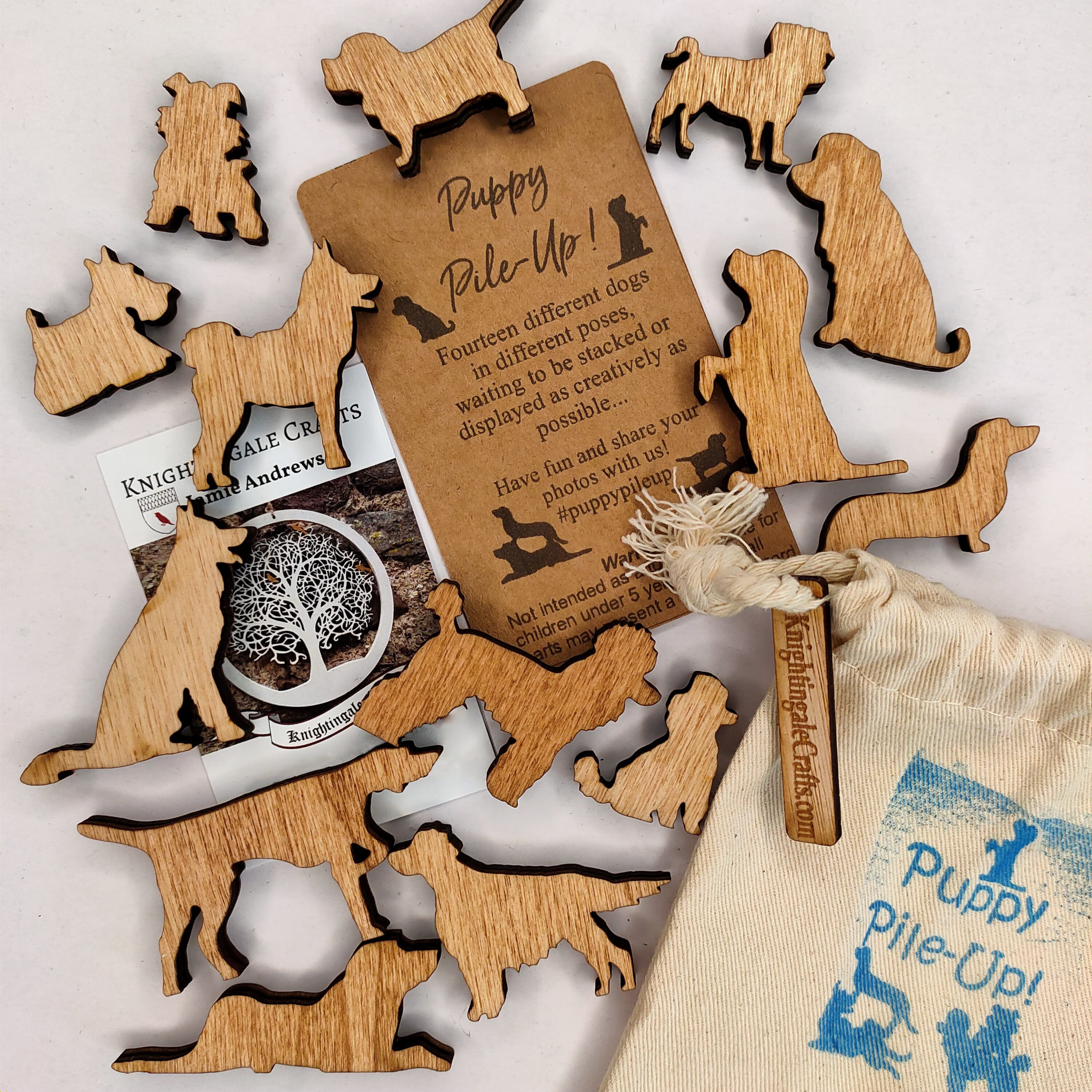 *Please note: Due to the small size, children should be used under parental care.
Specification:
Size: 3 cm (1") wide, 5 cm (2") high and 0.5cm (1/4") thick
Style: Cat、Dog
Material: wood, cotton
Package Contents:
1/2/3 x Stack Cat/Stack Dog/Stack Cat & Dog