🎉Introducing our beautiful mini black walnut handmade watercolor boxes, available in 8, 12, 16 and 24 panels!
This compact, stylish palette is perfect for the watercolor artist looking to keep their favorite paints in one place.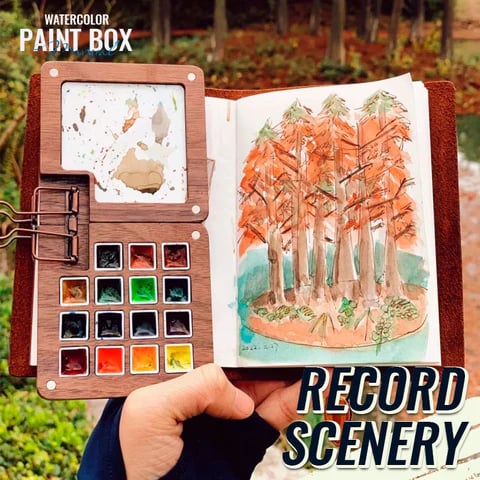 Features
✨Made of high-quality black walnut wood, each color box is carefully handcrafted to ensure its durability and uniqueness. The wood's natural dark color and elegant grain pattern make this color box a beautiful addition to any artist's workspace or travel set.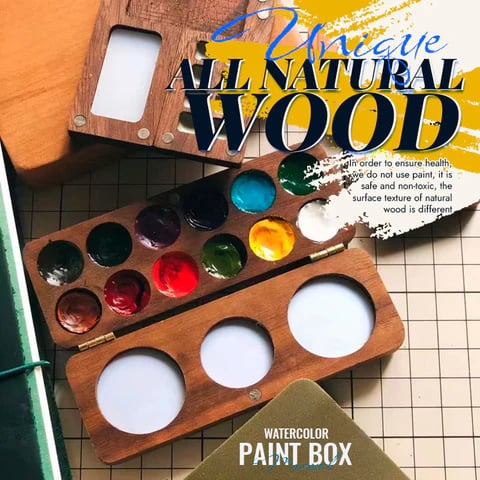 ✨Each has its own lid and holds up to 8, 12, 16 or 24 watercolor pans (not included). The lid opens and closes easily to keep paint safe and prevent any unwanted mixing or spilling.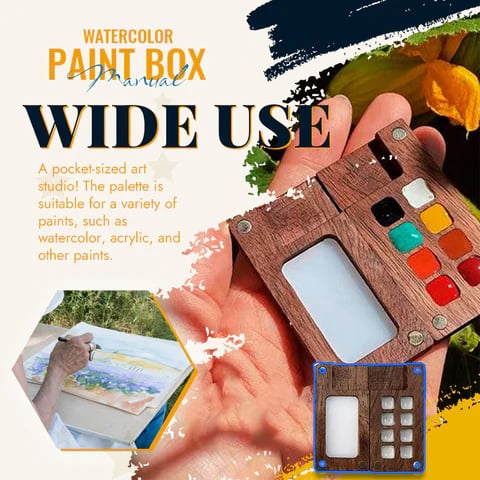 ✨The color box is small and easy to put in a backpack or art bag, ideal for outdoor painting, sketching or urban sketching. The durability and abrasion resistance of black walnut ensures your paintwork will always be safe and protected no matter where you take them.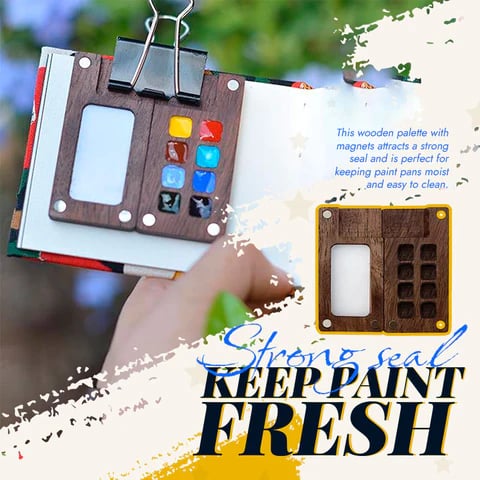 ✨Please note that this color box does not contain a paint tray, you can fill it with your favorite watercolor paints. This gives you complete freedom to customize your color choices and create your own unique palettes.


🛒Buy our mini black walnut wood handmade watercolor color box now and take your watercolor painting to the next level.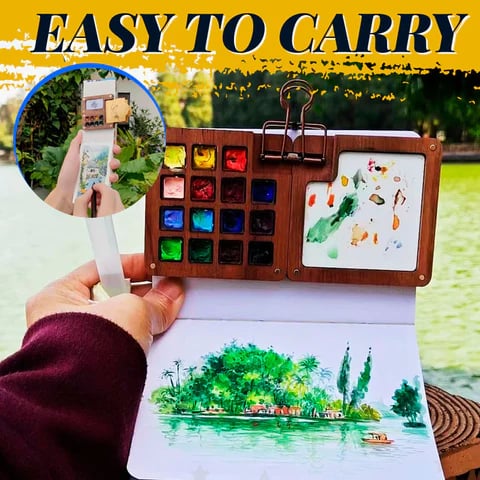 Product Specification
Material: Wood


Shape: Rectangle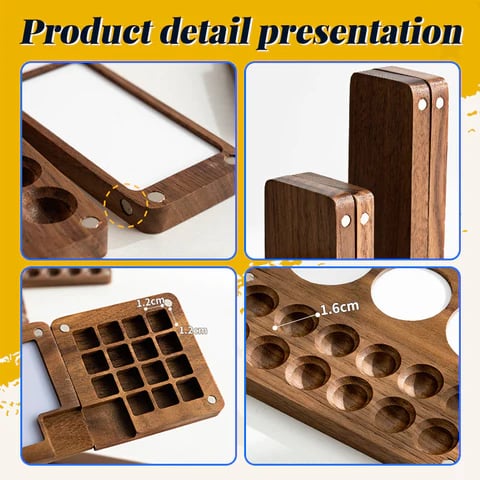 Product Package