✉️Letters can be opened when the distance becomes too great! A set of 'Open When' envelopes, each handmade with an individual message. The ideal gift for a loved one to let them feel your attachment to them.
✉️These open when envelopes cater to every new experience they'll have when they're off working on their dreams! All you have to do is add an encouraging note inside each one.Encapsulate expressions of love in these open when envelopes and may they bloom beautifully in the hearts of your family and friends!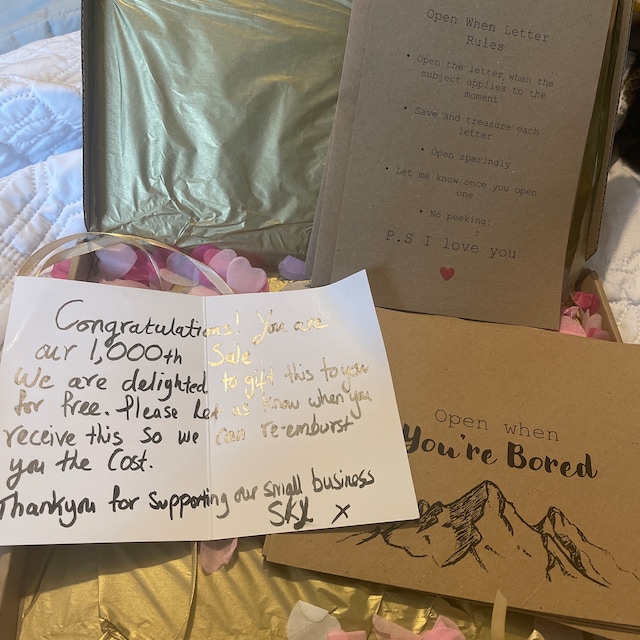 ♥♥♥ You fill them with sweet messages, a picture, a gift card or attach to a gift ♥♥♥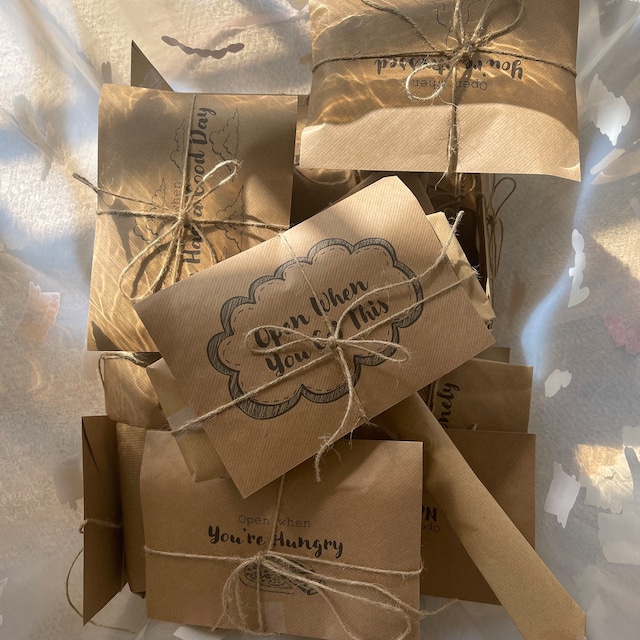 ✉️The envelope is also big enough to put a candy bar, chocolate, a small book, DVD, mixtape or jewelry.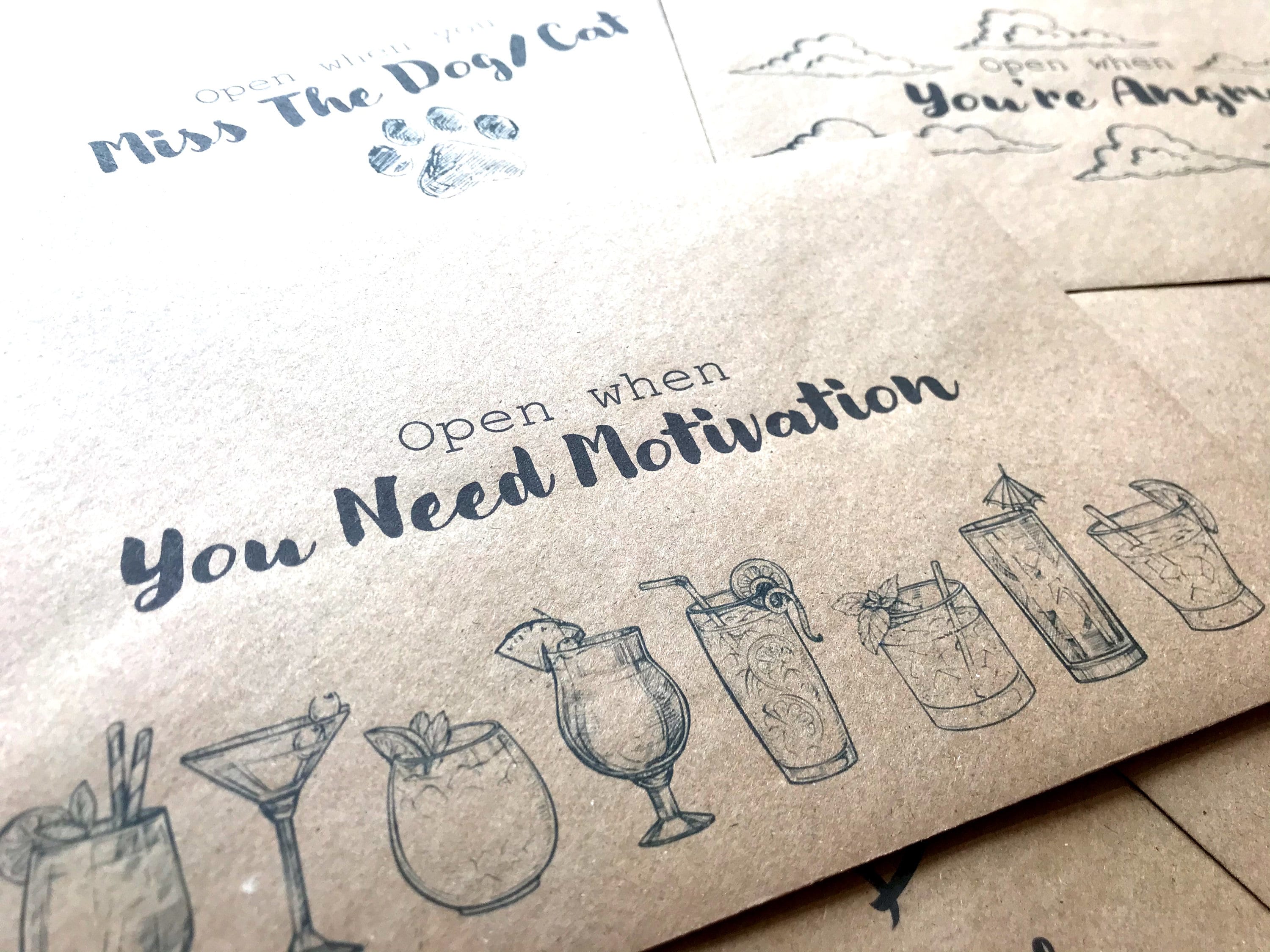 ✉️Packs of 10 message on envelopes :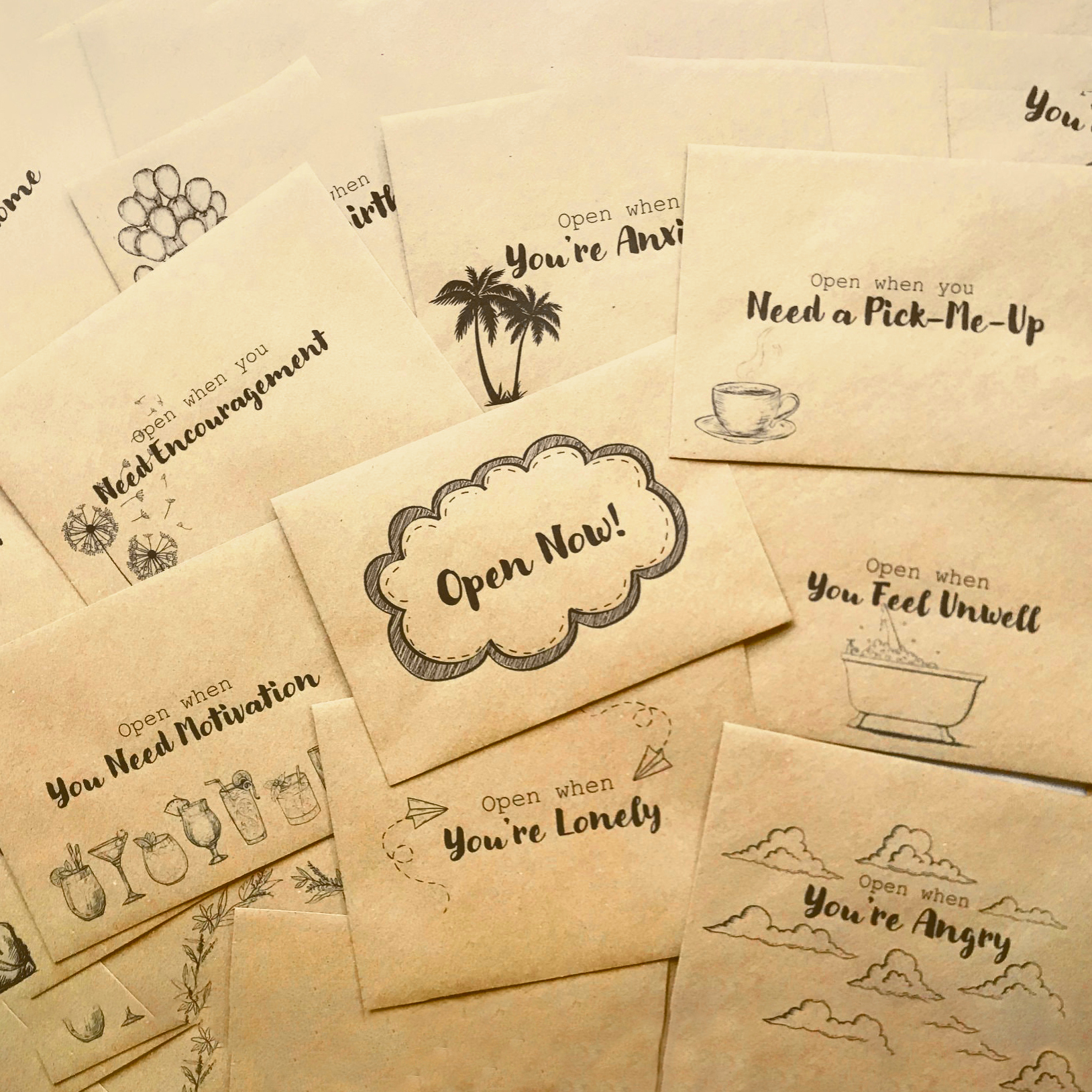 A(9+open now)
open now
when you miss home
when you are angry
when you need some love
when you feel unwell
when you need to know how much i love you
when you are bored
when you need motivation
when you need encourangement
when it's your birthday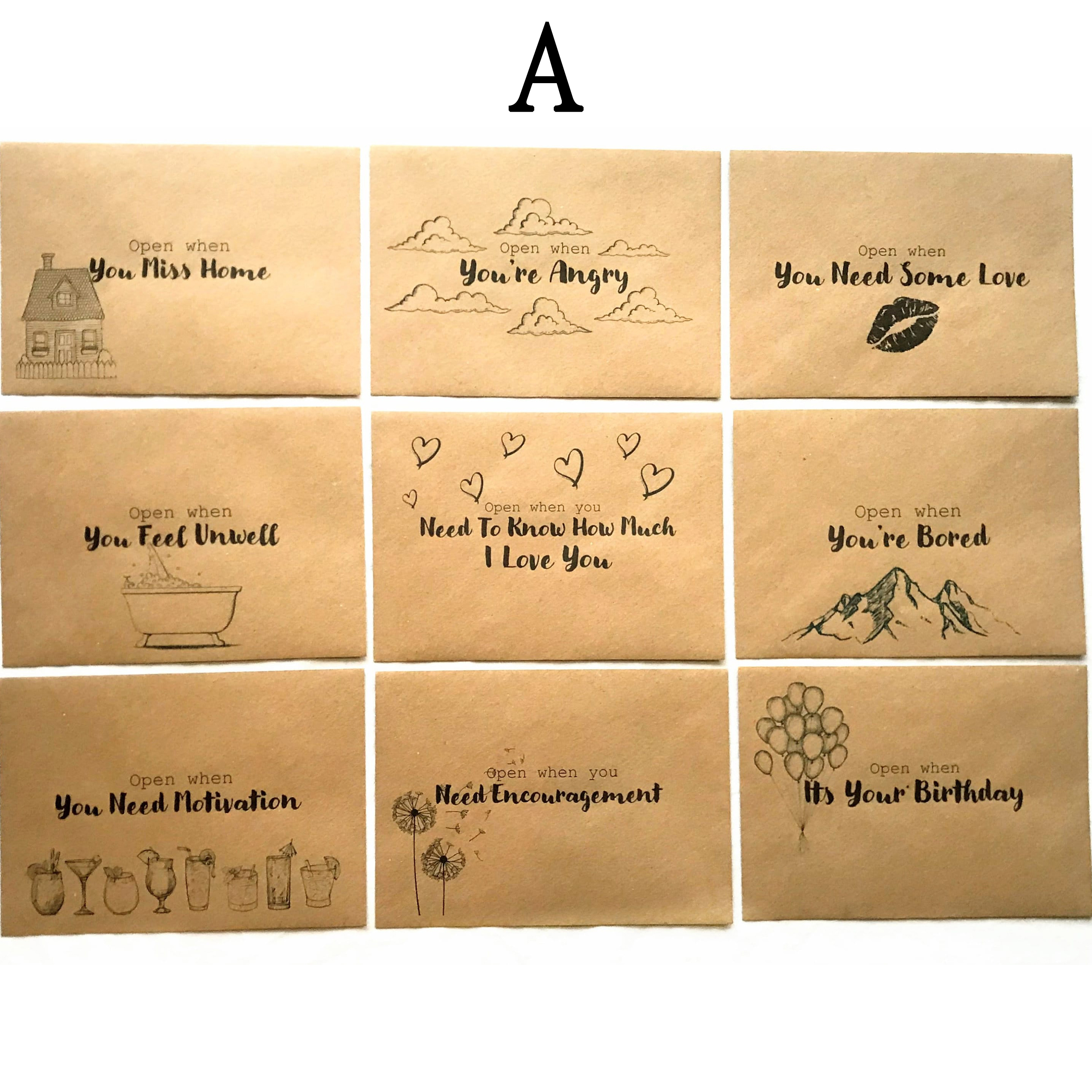 B(9+open now)
open now
when you want to take a stroll down memory lane
when you can't sleep
when you've had a bad day
when you want to escape
when you miss me
when you are lonely
when you need a pick-me-up
when you are anxious
when you miss the dog/cat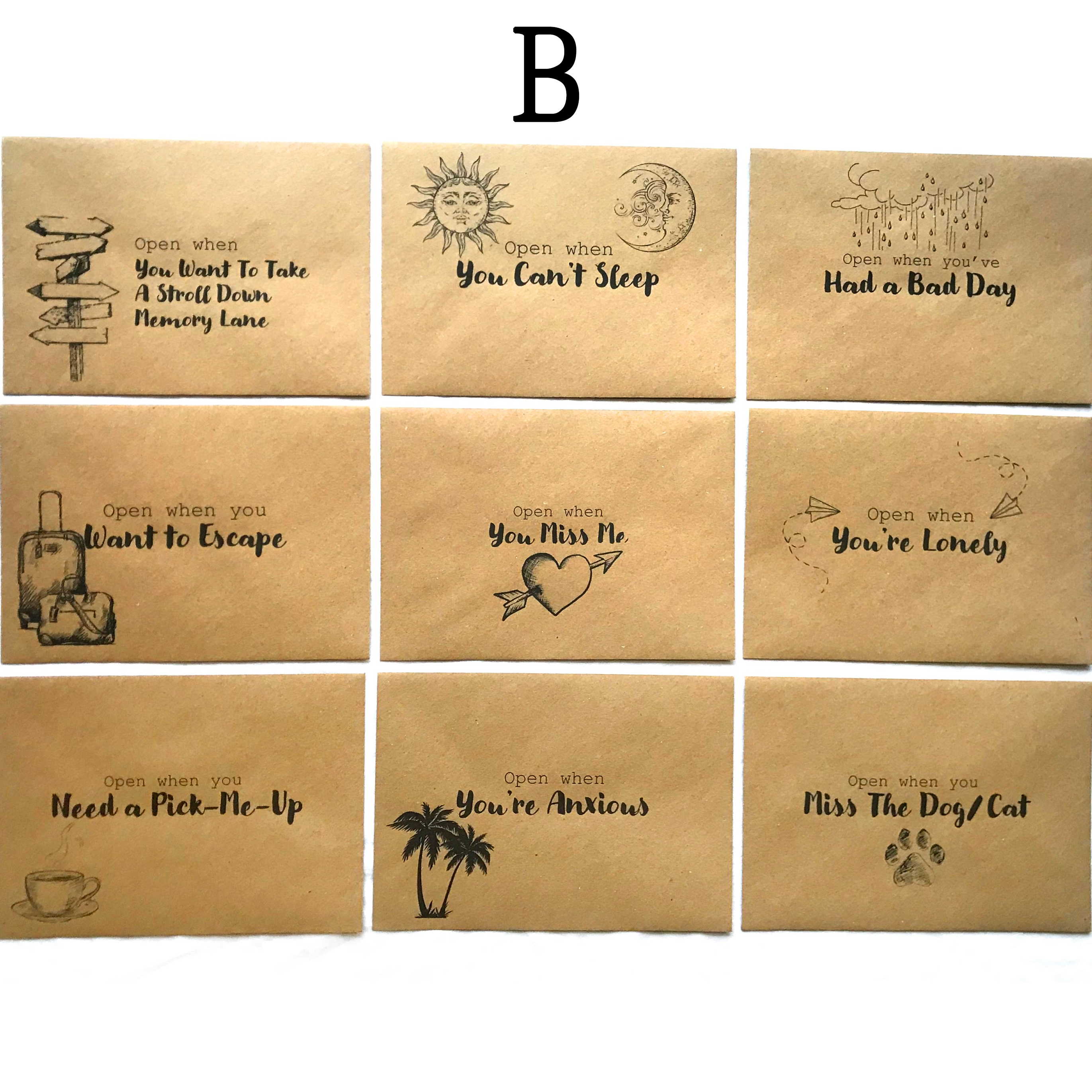 Details