🍄Tickle the funny bone of someone who has a punny sense of humor. 🎁Perfect for Father's Day or a playful nod to those who appreciate a good dad joke.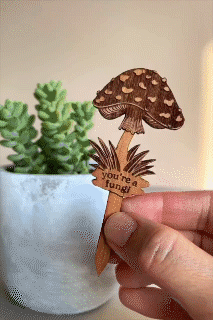 You'll be sure to catch their eye with this creative plant pick!
💗💗Does love make you mushy? Give this unconventional plant pick to your bestie or loved one to tell them how much you love them! May it be a lasting display of affection they can keep in their home with pride.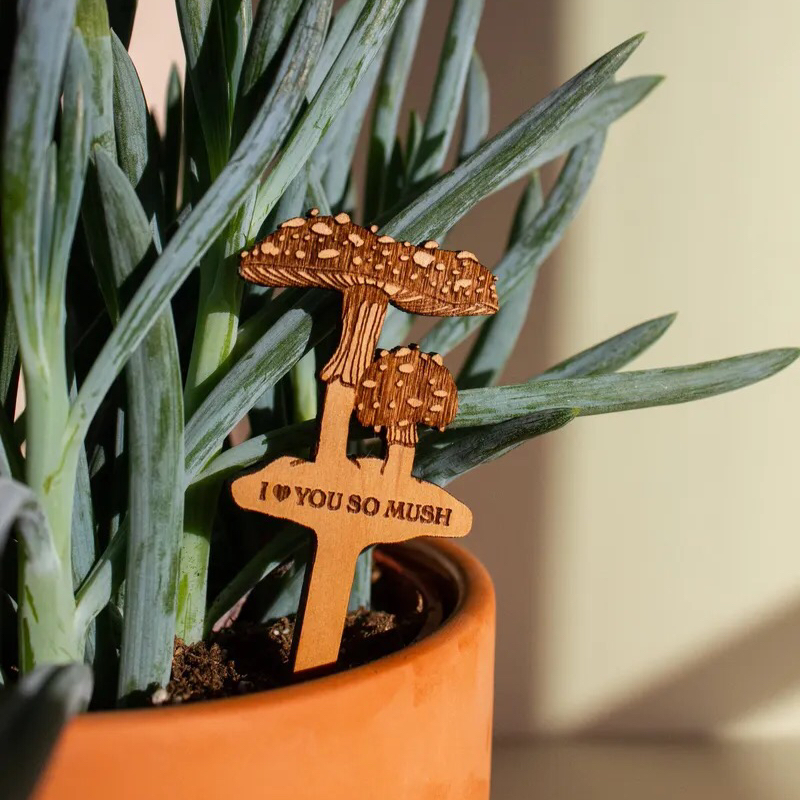 🥕🥕Gift your garden and veggie-obsessed pals a cheeky compliment with an adorable radish plant marker. This plant pick sits in the dirt with your houseplants and the punny words of affirmation help both you and your plants thrive.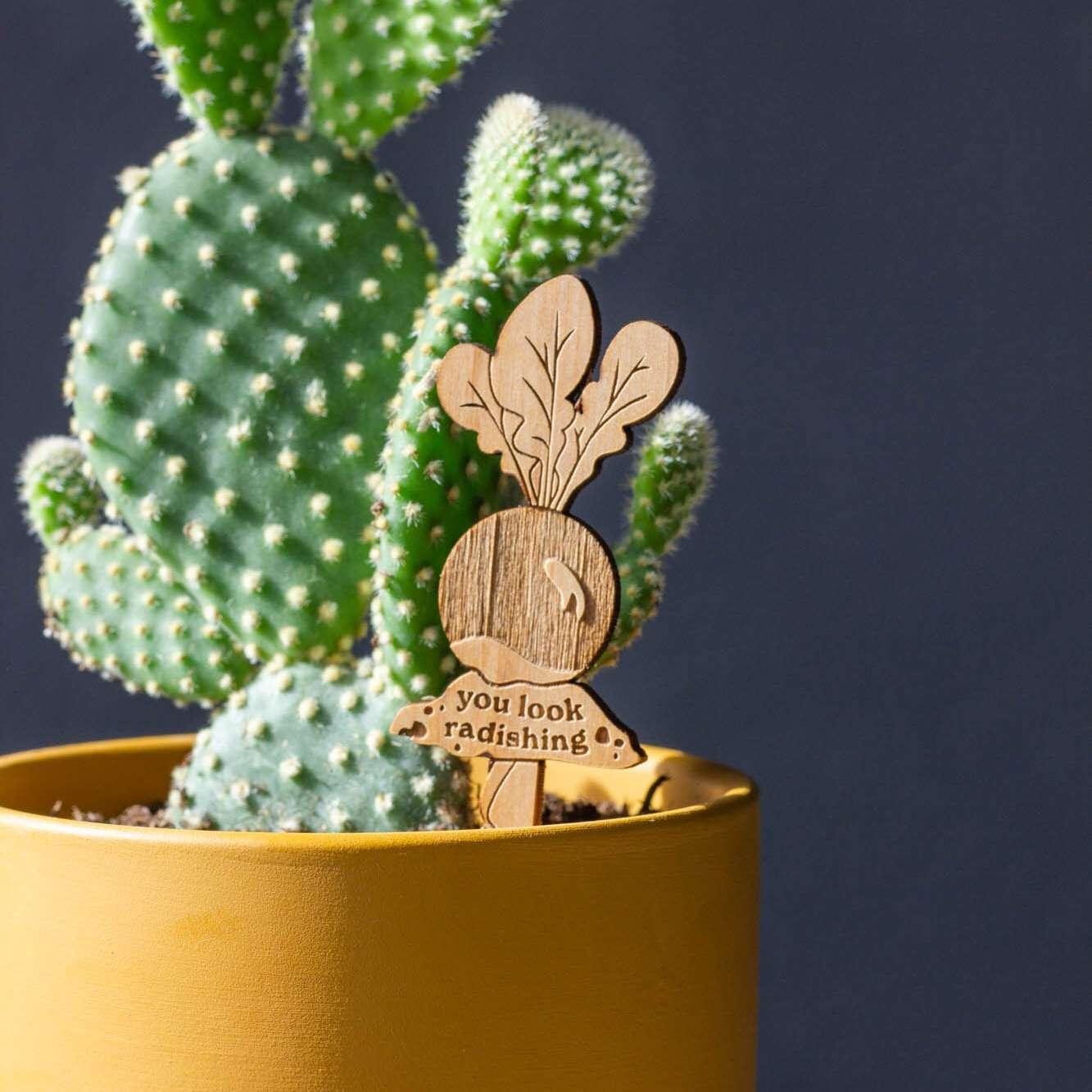 🍓🍓Give your favorite person a daily reminder that your love is as sweet as a ripe summer strawberry with this whimsical berry plant pick. Laser cut out of wood, this playful plant marker makes a cute companion for any houseplant.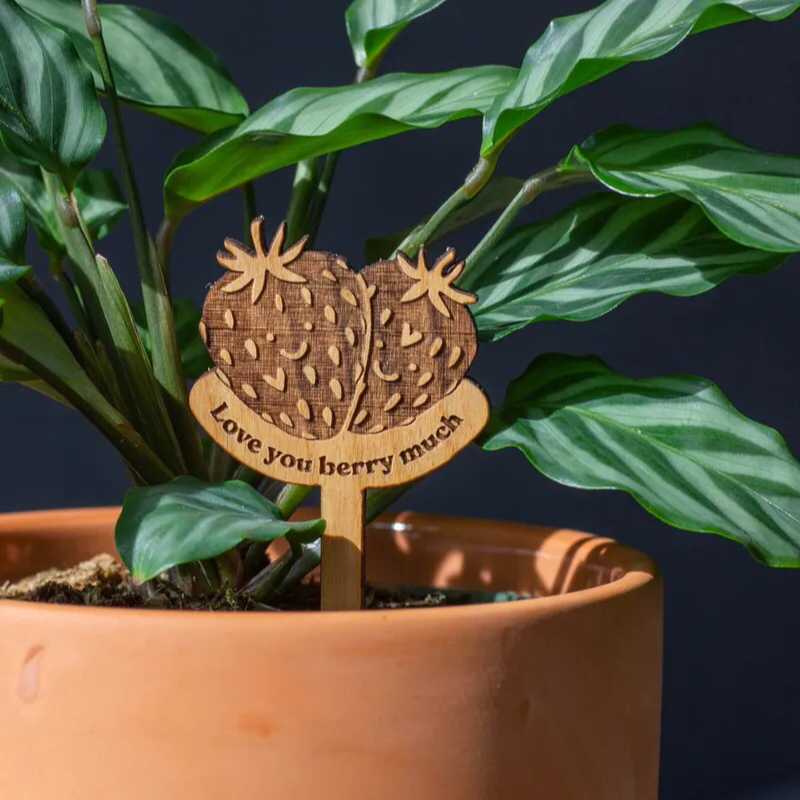 🍂🍂The Ginkgo tree is a symbol of hope and longevity. Give the gift of a beautiful pick-me-up to someone who could use a smile or some additional encouragement with this engraved ginkgo leaf illustration. This plant sign is a daily reminder of your love and support.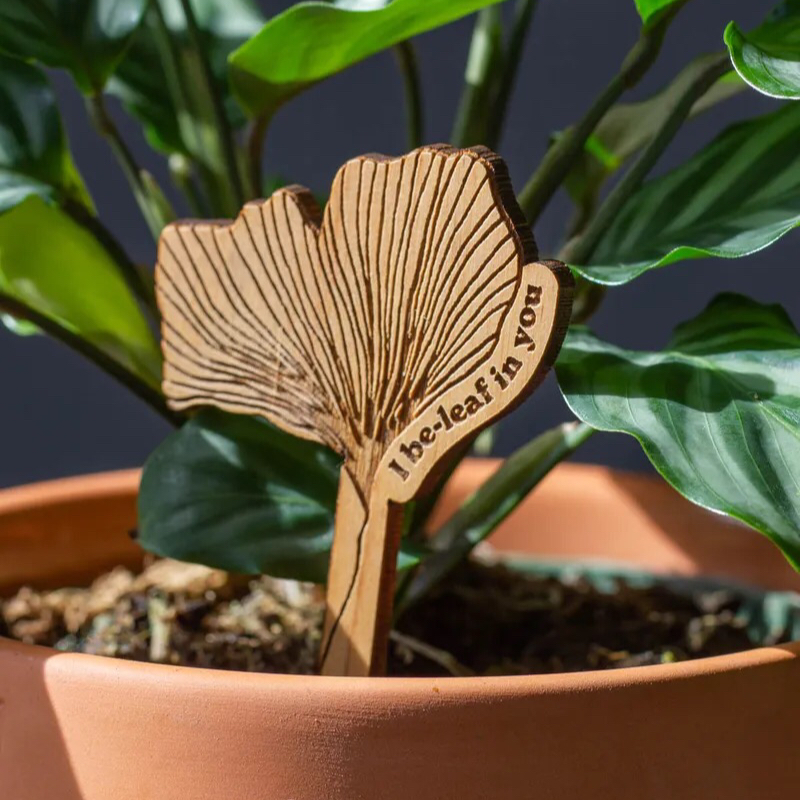 Spruce up your space or surprise your favorite people with these plant picks as a gesture of your ever growing love. Hereafter plant picks offer playful statements of affection, uplifting messages of personal growth, as well as a plant pun or two. A fun way to add personality to your houseplants, just stick them in the soil with your plant bebes and admire them every time you pass by. Whether you're a plant novice or have named all the plants in your collection, these plant picks will bring whimsy and joy into your everyday.🥰
Product Details
Size:2*4in(5*10cm)
Material: Hard wood
Recommended to use with indoor plants
Package includes
1/2/3/6/12/18*Funny Punny Plant Pick