Unique Mosaic Design
Our candle holder is designed with a unique mosaic. When you light the candle, it will emit a unique mosaic light, reflected on the desktop, creating a wonderful and romantic atmosphere for you to enjoy your holiday, dinner, and family Party with friends
Our candle holders works with regular tealight candles, also with small LED flameless tea lights, votive candle, pillar, tealight, floating, wick candles.Very versatile, suitable for any candle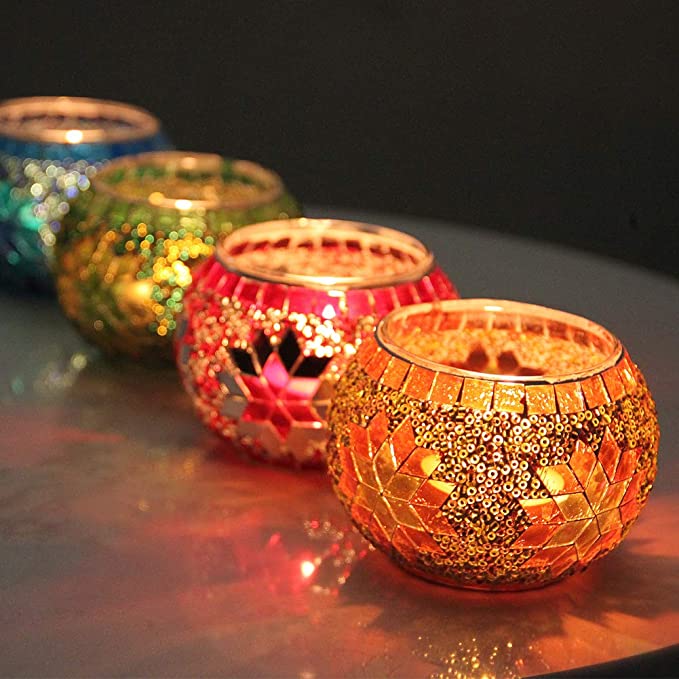 HANDMADE & MOUTHBLOWN: Each glass candle pedestal is individually mouthblown and hand-finished by skilled craftsmen. Slight variations may occur in this unique tea light holder.The bowl candleholders are perfect for weddings, home decor, dinner parties, holidays( Valentine's Day etc.), add a glamorous glow and elegant look to any table setting.
SAFETY & LONG-LASTING: Each bowl candle holder features a thick glass wall and weighted base to prevent it from overheating or cracking, spreads a heartfelt golden light through your life for a very long time. Three unique scented candles are sold together. Each glass candle holders was separated to storage, carefully wrapped to avoid damage.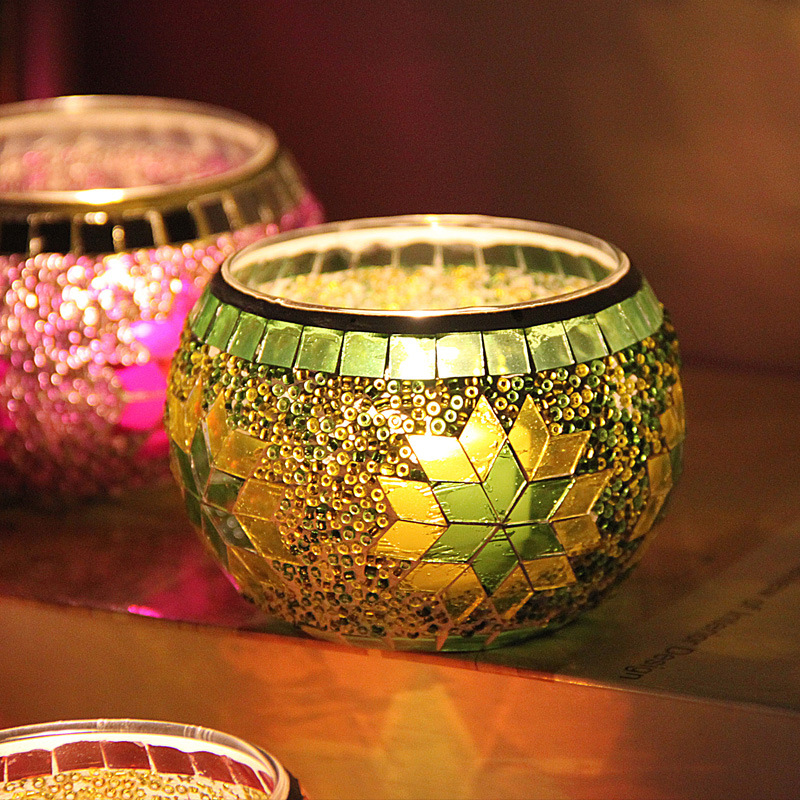 Safe Packaging: carefully wrapped and placed in separate compartments, packaged with polystyrene foam on the top and bottom to avoid damage during transportation. If you received any defective votive holders, please contact us for solutions.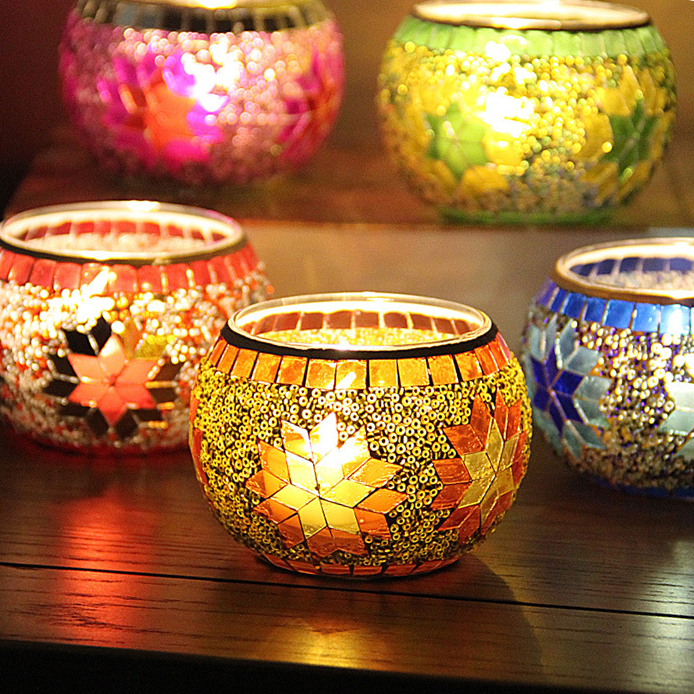 We have been prompted new designs, new patterns, and new techniques to improve and perfect our candle holder collections, as well as providing customers with satisfactory services. Take a look at our store, and ready to be amazed!
These candle holders are beautiful colors - red, green, amber, blue that sparkle and glow with the candle light. They add a festive and cozy touch to your room when lit and sparkle and color during daylight. Equally pretty any time of day!
Specifications: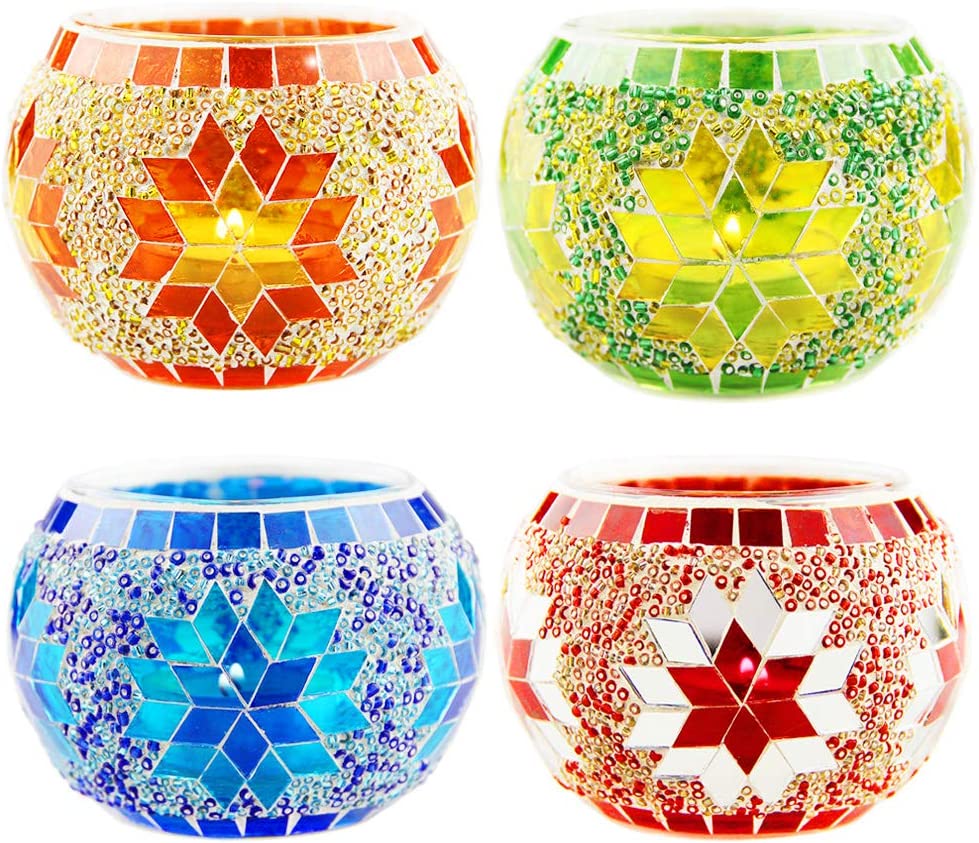 Material:
High-quality Lead-free Glass
Dimensions:
Height 2.2", Width 3.35", Opening diameter 2.6"