💫Check out this cute faucet night light! The shape design of the faucet is intended to remind everyone to save electricity and water. The shape of the golden switch is like a gentleman wearing a bow tie. I hope everyone can turn off the faucet after use.Not only that clapping can also make it light up 👏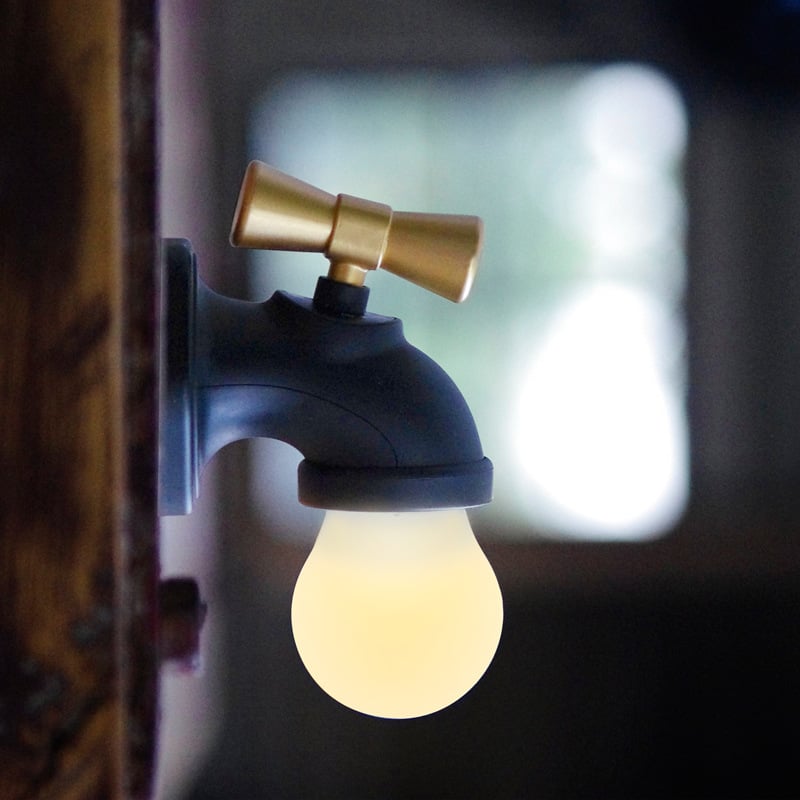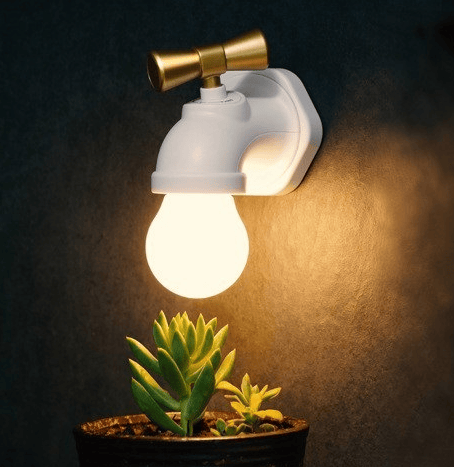 Function Introduction
built-in rechargeable battery​
High brightness LED energy-saving light source
USB interface power supply, convenient and safe
Super long battery life, continuous lighting up to 15 hours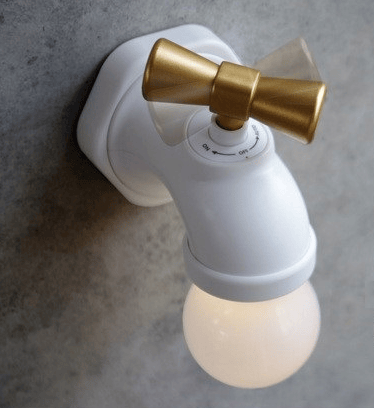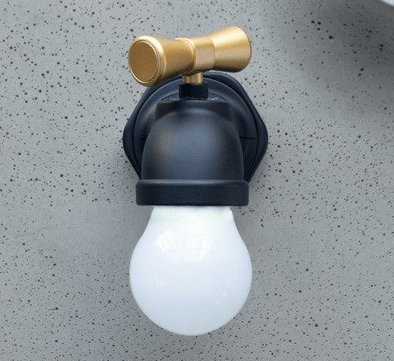 The intelligent voice control mode activate way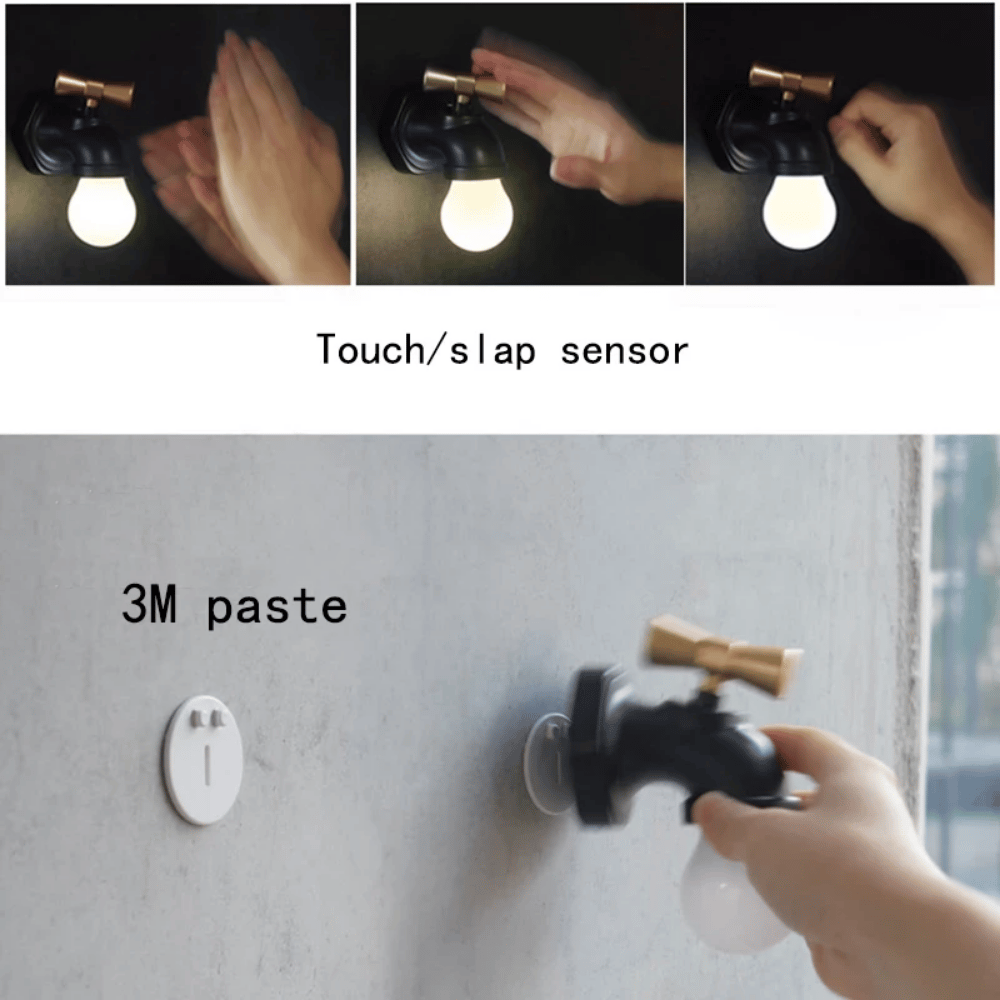 Installation method:
Remove the dust from the sticking position, and stick the back plate. Then align the back of the faucet night light with the hook on the back panel. Easy access while charging.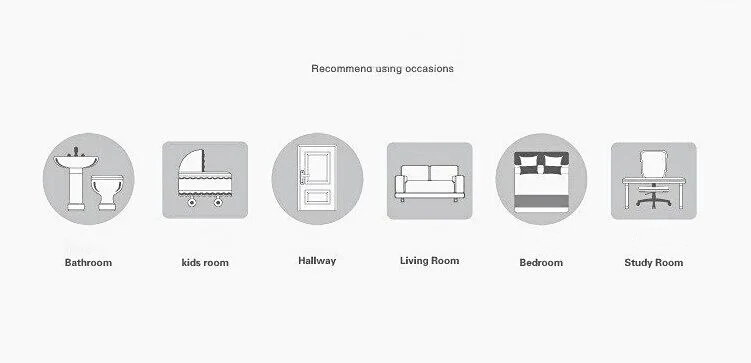 Guide:
Stick the back card plate to the position where the night light will be installed first.
Align the groove of the back panel of the night light with the convex point of the back card, insert and pull down.
Rotate the night light switch to control the on and off of the night light, which is divided into three levels: constant light, off, and smart.
Please plug the matching power cord into the USB socket for charging. When charging, the charging indicator lights up in blue, and the indicator light turns off when fully charged.
Product Specifications:
Material: ABS+PC
Weight: 72g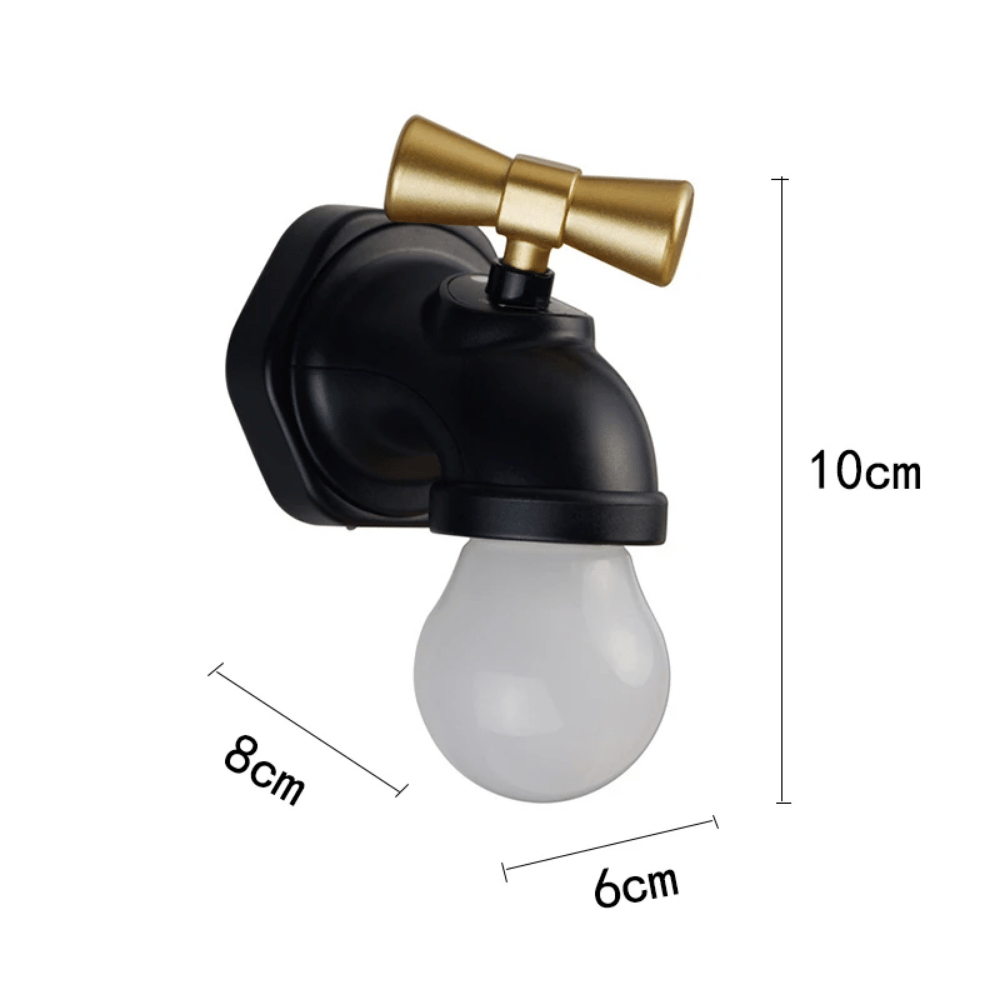 Package includes:
1 xMini Cute Faucet Night Light