Embrace the twelve signs of the Zodiac and let your keychain exude a unique charm that highlights your personality and taste!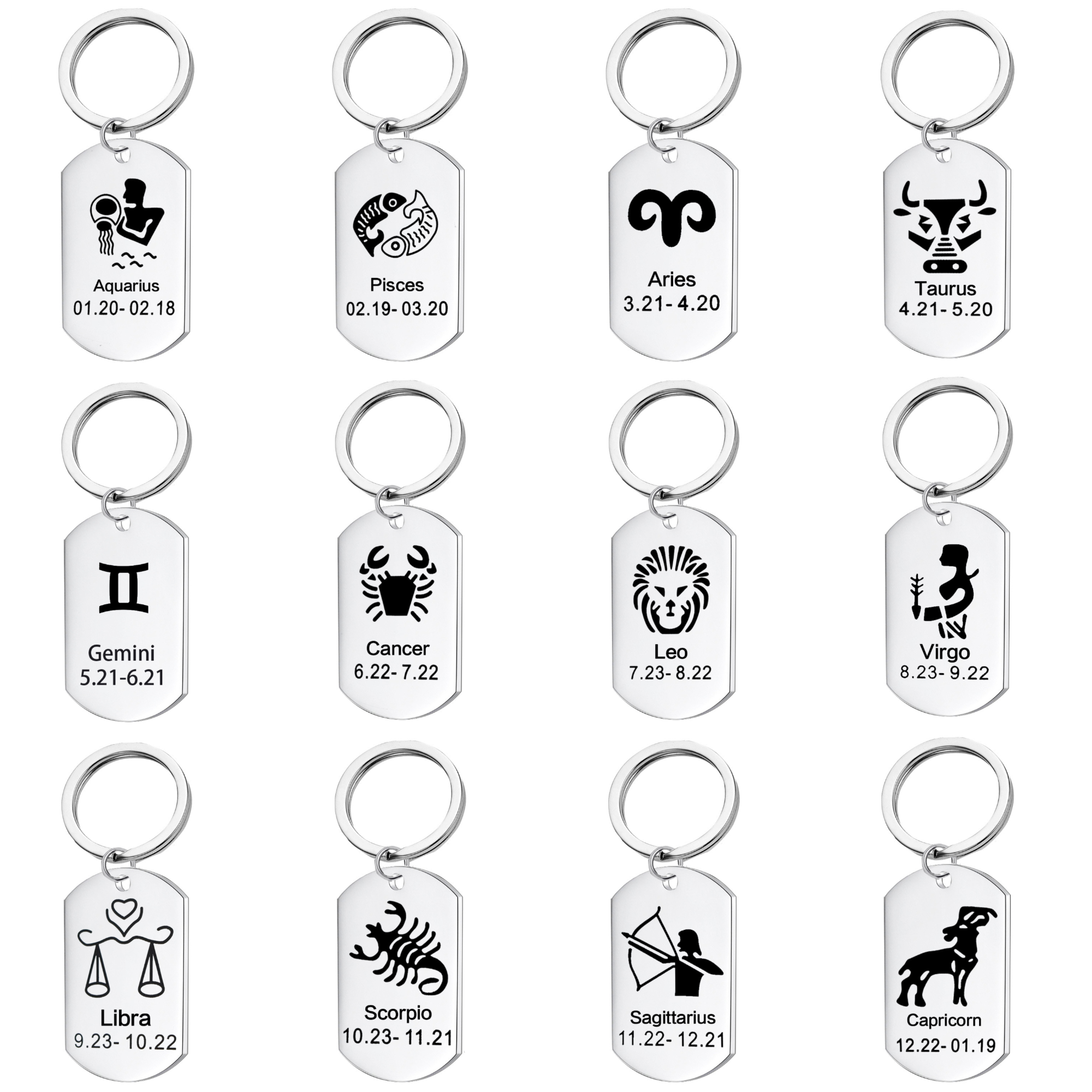 FEATURES:
UNIQUE DESIGN: The pattern and symbol of each zodiac sign is unique, which can show the individual's zodiac characteristics and preferences and increase personalization.
HIGH QUALITY MATERIAL: Made of stainless steel, it is durable and rust-resistant, can be used for a long time without easy damage.
MULTIFUNCTIONAL USE: Not only can it be used as a keychain, it can also be used as a charm, backpack decoration, etc., which increases the practicality and diversity.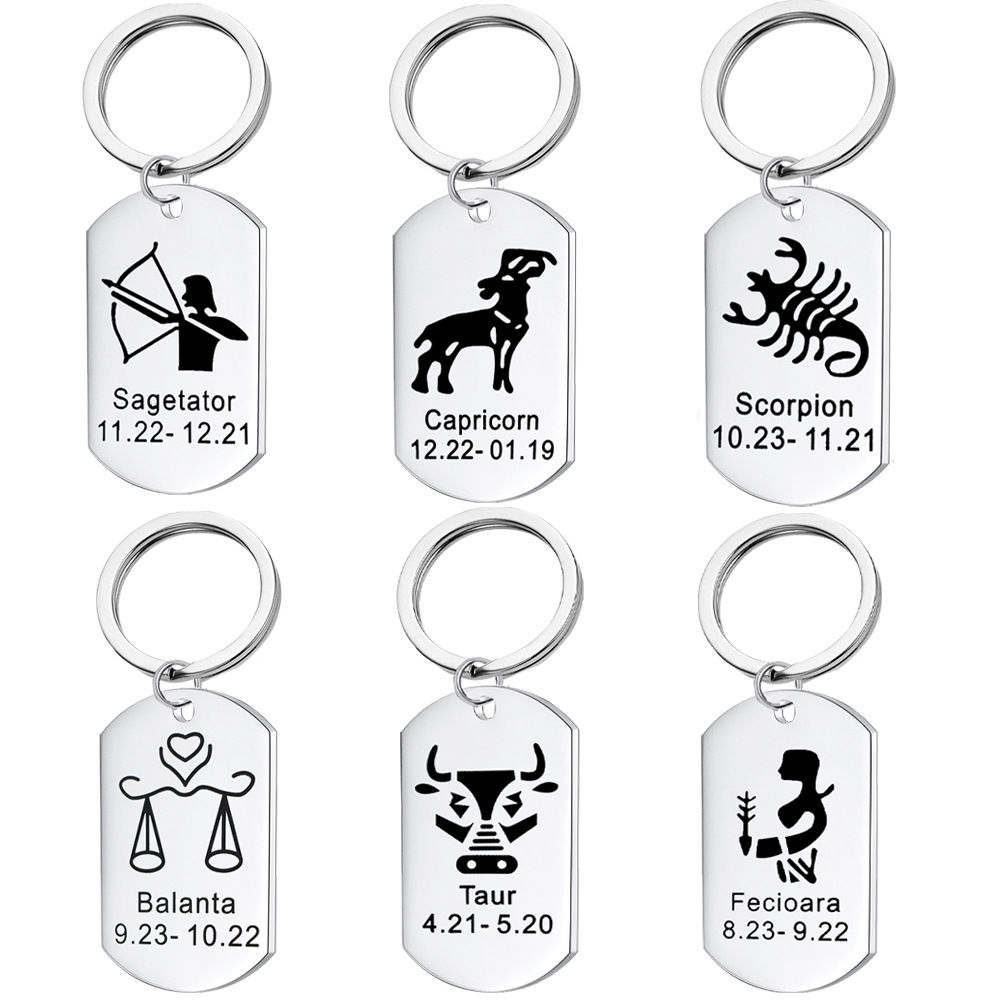 GIFT CHOICE: As a gift to friends, family members or colleagues, it can show the care and understanding of them and increase the specialness of the gift.
EMOTIONAL EXPRESSION: Constellation stainless steel keychain can represent a certain emotion or anniversary, such as giving to lovers as a couple keychain, or as an anniversary gift.
COLLECTION VALUE: For constellation lovers, collecting keychains of different constellations can be a hobby, adding value and fun to the collection.
SPECIFICATION:
Material: Stainless

Weight: 21g

Package Size: 5CM*208CM
PACKAGE INCLUDED
1/12* Zodiac Signs Stainless Steel Keychain