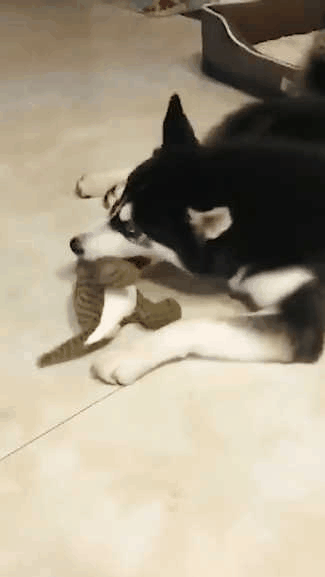 Tired of buying "chew" toys that won't last even a week?
Most dog chewing toys advertised as "counter-chewable" will be torn apart when actually tested.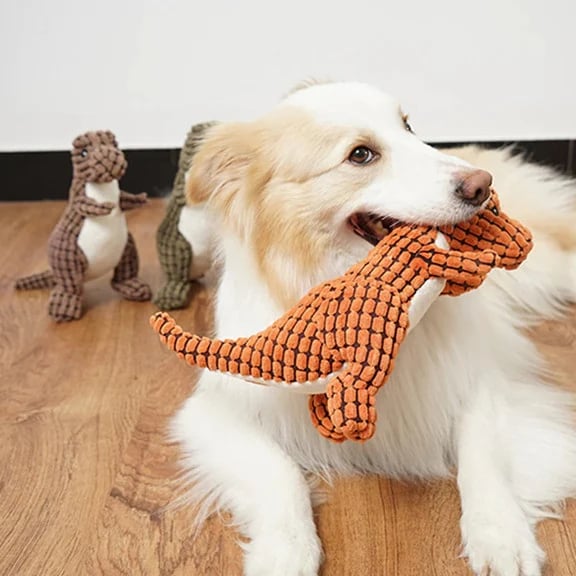 Unlike other chewing toys on the market, robust dinosaurs are made of the most durable velvet shells that are nearly impossible to tear. We even dare say that a robust dinosaur will be the last chewing toy you can buy for a furry friend.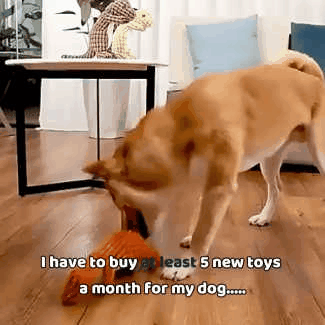 Reduces stress and anxiety
Provide mental stimulation to your furry friends and keep their minds busy, especially when you're not around. It is scientifically proven that chewing dogs relieves boredom, loneliness, stress, depression, and anxiety.
Improves oral health
Chewing is the most natural way for dogs to clean their teeth, as constant gnawing will scrape plaque off their teeth.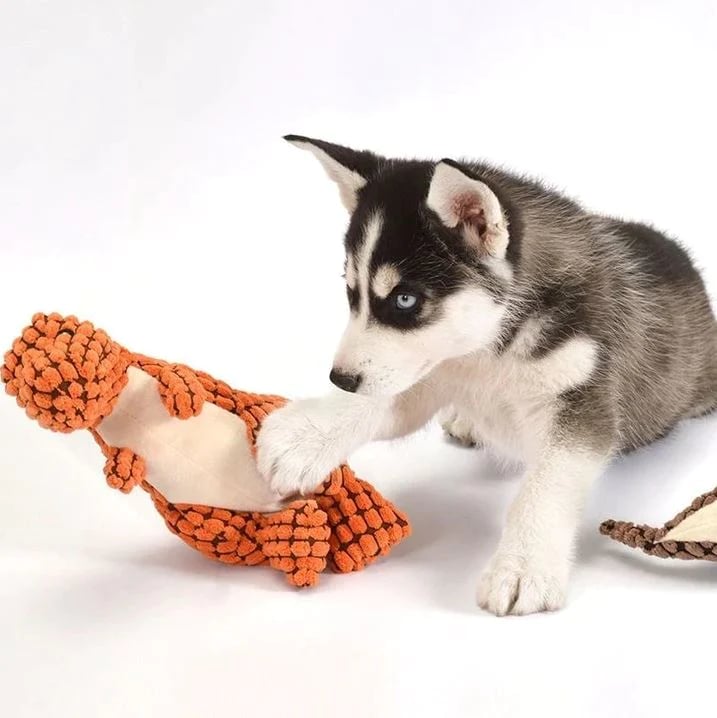 Veterinary support and safety
Supports 100% safety for pets and veterinarians. The inner layer is made of pet-safe plush material that is safe to chew if your dog tears it (and no one has done so yet).
Product Size:
Small Size (22cm)
Large Size(36cm)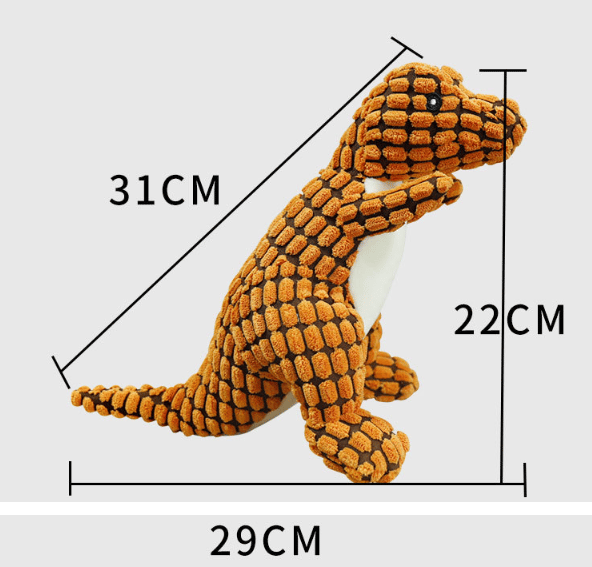 Note: Due to different display and lighting effects, the actual color of the item may differ slightly from the color shown in the image.