"✨ Embrace each day as a fresh start, full of possibilities! 💪 Let my little bag of powerful affirmations ignite a fire in your heart and empower you to fearlessly pursue your dreams! 🌈🚀"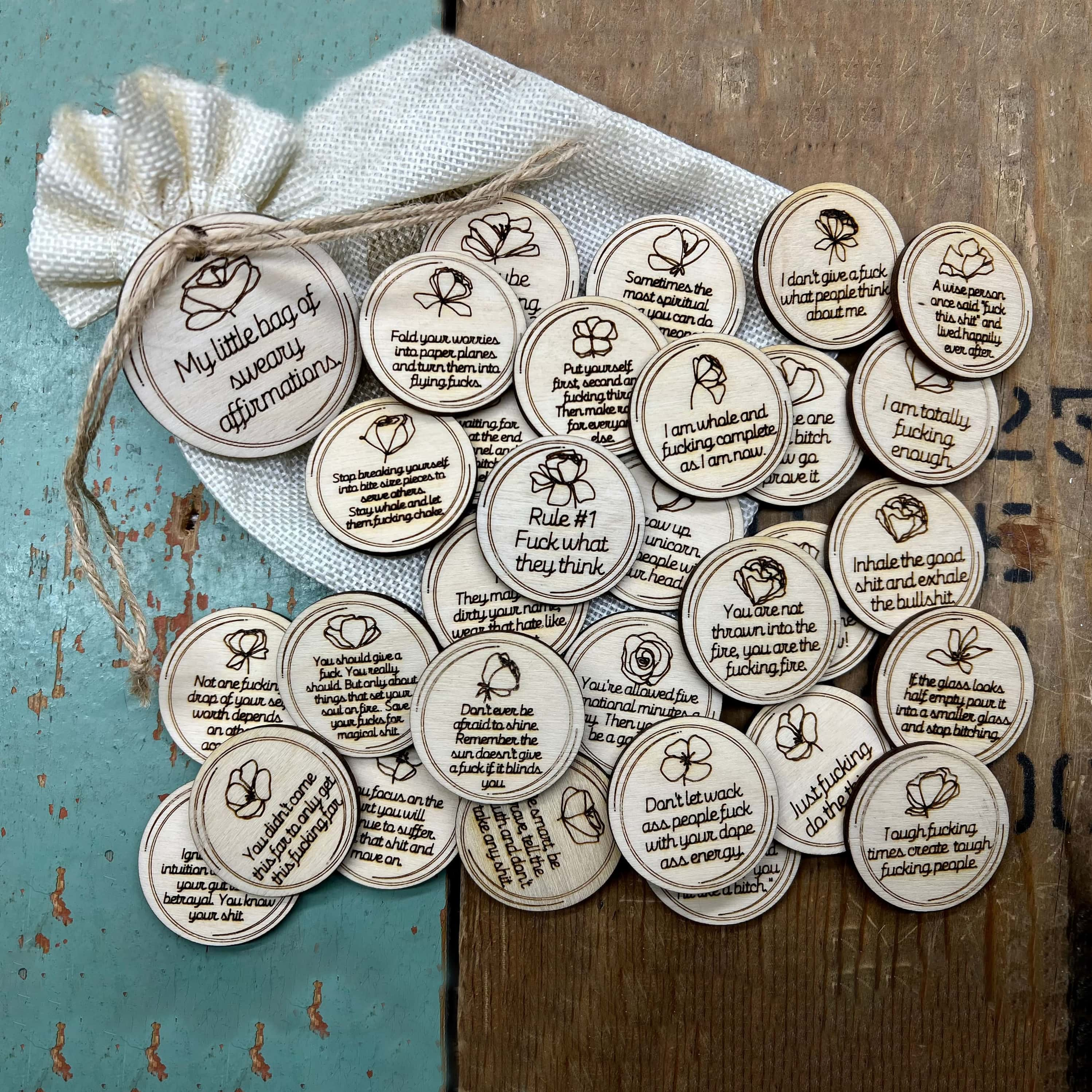 Don't limit yourself to sadness, try to find something that makes you happy.Time erases everything.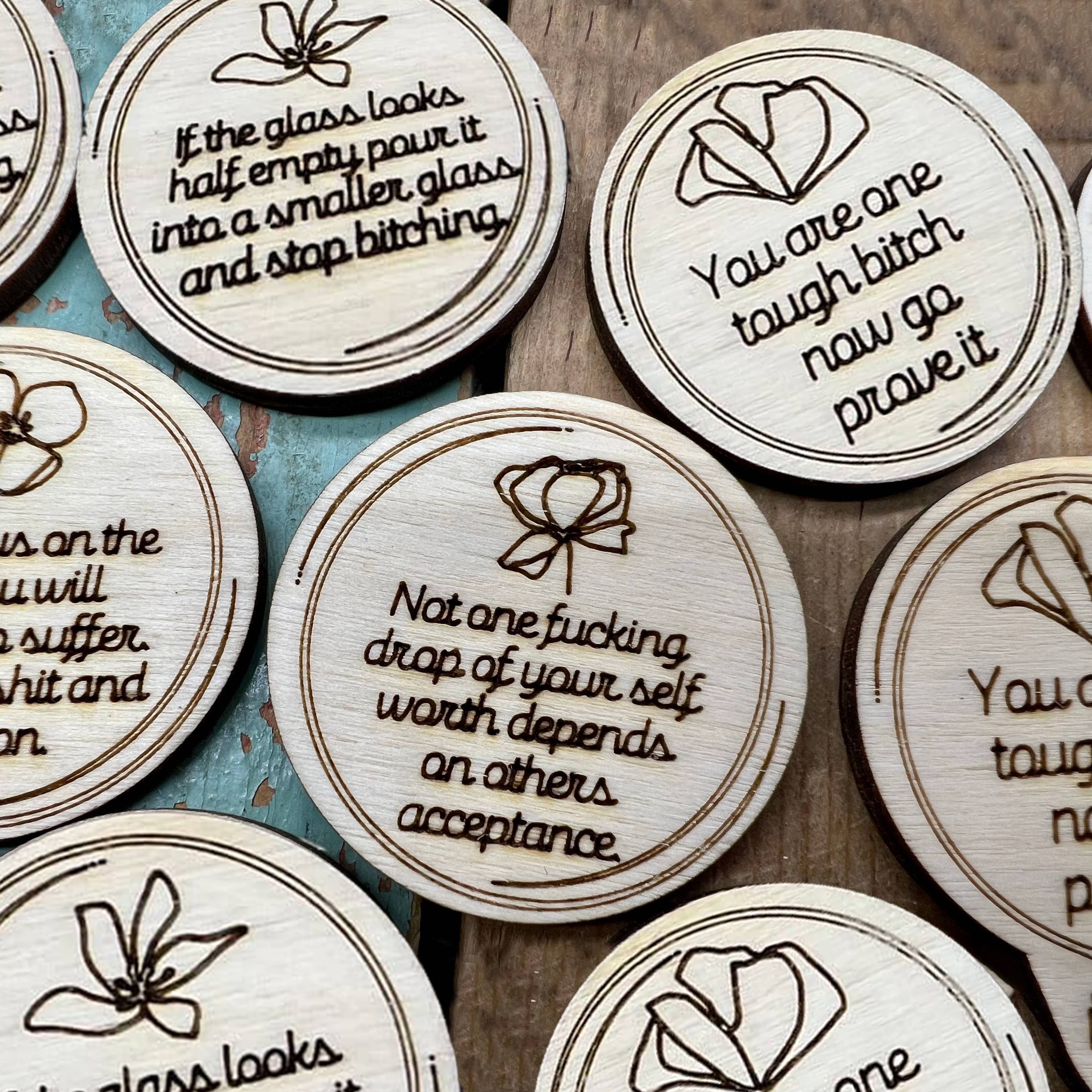 30 INAPPROPRIATE AFFIRMATIONS PER PACK :
My little bag of sweary affirmations:
Stop breaking yourself into bite size pieces to serve others. stay whole and let them fucking choke.
Maybe swearing will help?
Fold your worries into paper plans and turn them into flying fucks.
I don't give a fuck what people think about me.
I am totally fucking enough.
Grow up be a unicorn stab people with your head.
I am whole and fucking complete as I am now.
Inhale the good shit and exhale the bullshit
You're allowed five emotional minutes a day. Then you got to be a gangsta.
They may try to dirty your name, wear that hate, like war paint.
Put yourself first, second and fucking third. Then make room for everyone else.
You are not thrown into the fire, you are the fucking fire.
Stop waiting for the light at the end of the tunnel and light that bitch up yourself.
Rule #1 Fuck what they think
You should give a fuck. You really should. But only about things that set your soul on fire. Save your fucks
for magical shit.
Ignaring your intuition and denying your gut is self-betrayal. You know your shit.
You didn't come this fan to only get this fucking fan.
Sometimes the most spiritual thing you can do is tell someone to fuck off.
A wise person once said "fuck this shit" and lived happily even after
I love who I am right the fuck now!
If the glass looks half empty, pour it into a smaller glass and stop bitching.
You are one tough bitch now go prove it.
Not one fucking drop of yourself worth depends on others' acceptance.
If you focus on the hurt, you will continue to suffer. Own that shit and move on.
When life knocks you down, stand the fuck up & say "you hit like a bitch"
Be smart, be brave, tell the truth and don't take any shit.
Tough fucking times create tough fucking people.
Don't ever be afraid to shine. Remember the sun doesn't give a fuck if it blinds you.
Just fucking do the thing
Don't let wack ass people fuck with your dope ass energy.
SPECIFICATIONS
NOTE
Due to manual measurement, please allow slight measurement error.

Due to the different display and light effects, the actual color of the item might be slightly different from the color displayed on the picture.