🌟It is easy to organize the wires and keep the kitchen tidy.🌟
🧶Always a lot of messy power cords at home?
💥Is there a security risk? Is the kitchen not neat enough?
👉These simple Cord Oranizer are just the answer.
Kitchen helper:The wires of household appliances are placed randomly for a long time, and the wires are easy to be damaged or trip over the elderly or children. Show your gratitude and love by giving this cord organizer to your mother, girlfriend, wife, or anyone who needs to cook in the kitchen frequently!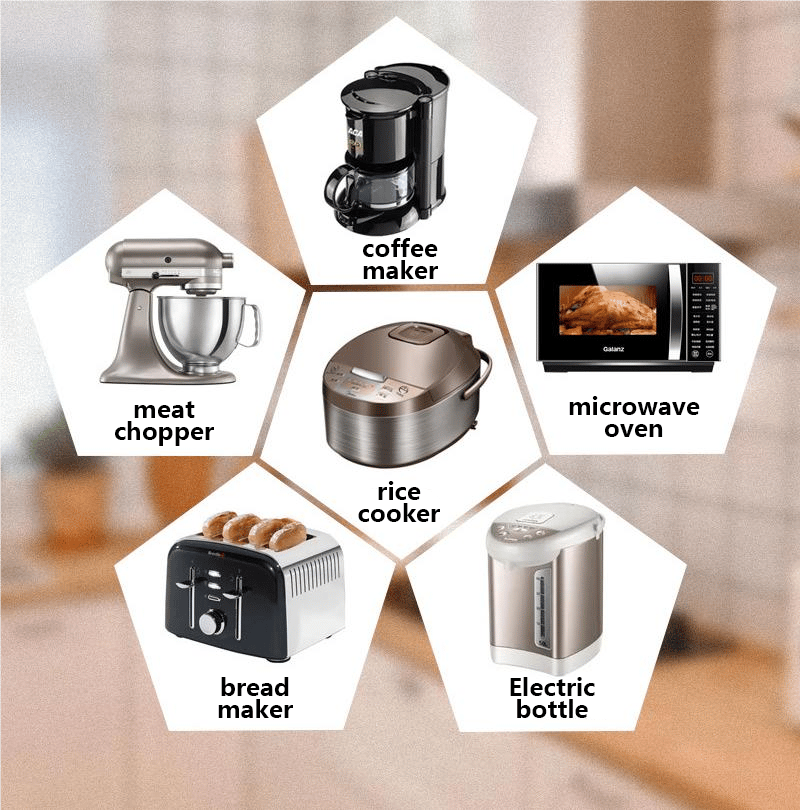 High-Quality and safe material:Our cord organizer is made of high-quality rubber, durable and not easily deformed. The glue on the bottom is a high-quality glue selected for many tests, and it is not easy to fall.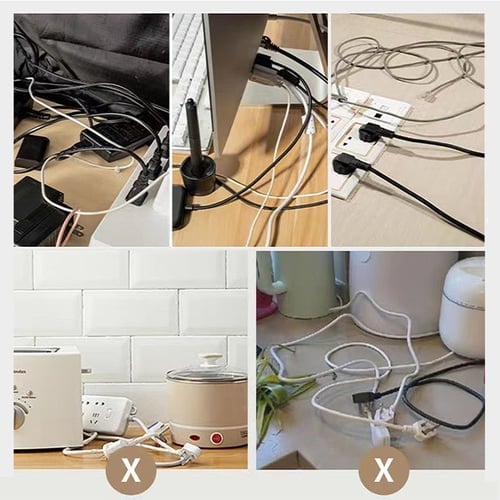 Wide application:Our cord organizer is suitable for more than 80% of household appliances, and can be applied to various kitchen equipment, such as stand mixer, coffee machines, air fryers, electric kettle, Toaster, pressure cooker, juicer.
Powerful and convenient design:This is a small cord organizer designed to solve the messy troubles of household wires. It allows you to easily wrap the wire with one hand.All your kitchen equipment wires will be in order.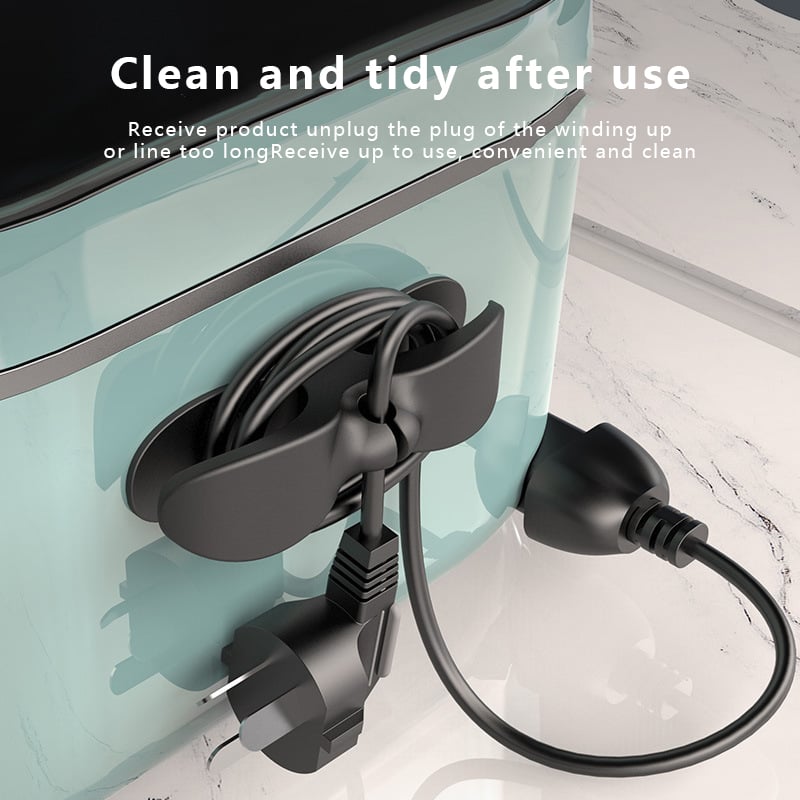 Note: To ensure sturdy attaching, scrub and clean the surface of attached appliance with clean water before attaching the cord organizer. Allow no less than 6 hours to dry before use.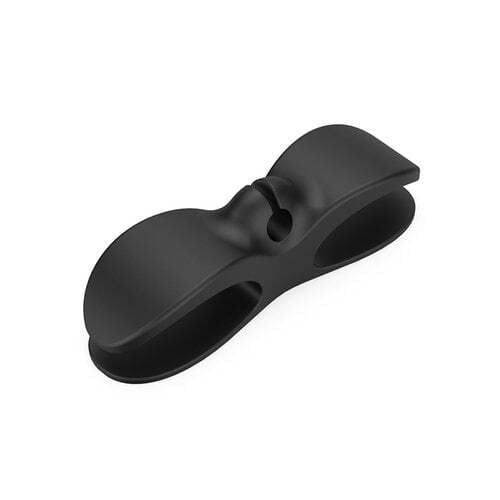 TIPS: To ensure good paste effect! When paste, you need to press the surface to make it firmly stuck with the paste surface.
FEATURES:
CORD ORGANIZER: When you use various small appliances in the kitchen, don't worry about the messy appliances' power cords, the cord organizers will help you keep your kitchen utensils tidy.
COMPATIBLE WITH MOST KITCHEN APPLIANCES: The cord organizer can be used for all kinds of kitchen utensils, such as mixer, coffee maker, blender, air fryer, toaster, pressure cooker, juicer.
INSTRUCTIONS: The cord holder for devices is easy to install. Please scrub the fixed position with clean water and wait until it dries before installing the cord wrappers. After the cable organizer is installed, please wait half a day before using it.
CARE FOR FAMILIES: Show your gratitude and love by giving this cord holder to your mom, girlfriend, wife, or anyone who needs to cook frequently in the kitchen.
WIDELY USED: used for cord storage of kitchen appliances, including coffee makers, blenders, juicers, air fryers, toasters, pressure cookers, and so on.
SPECIFICATIONS:
Material: TPR

Color: Black,White

Quantity: 5/13/20 PCS

Item Weight: 23g/ PC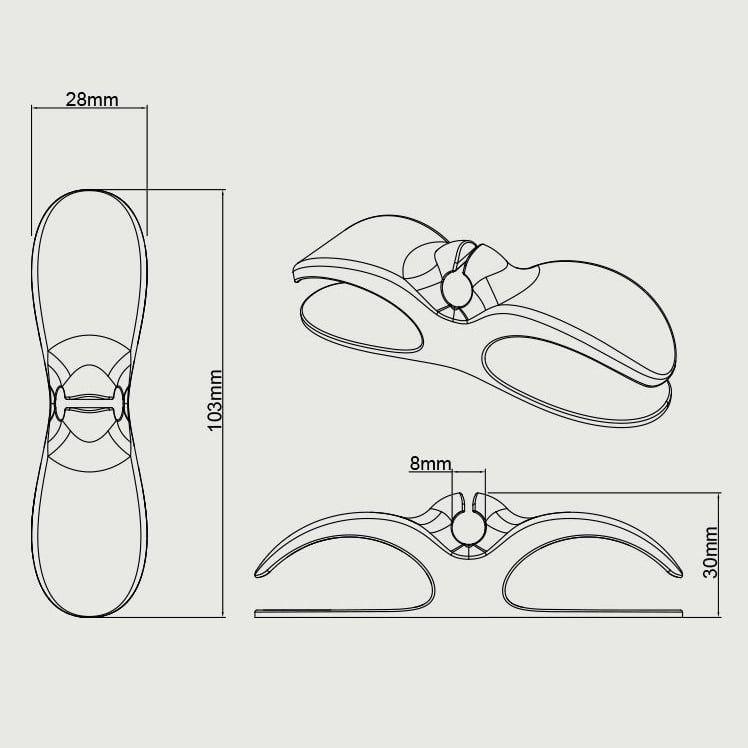 PACKAGE INCLUDE:
5/13/20 PCS * Kitchen Appliance Cord Organizers