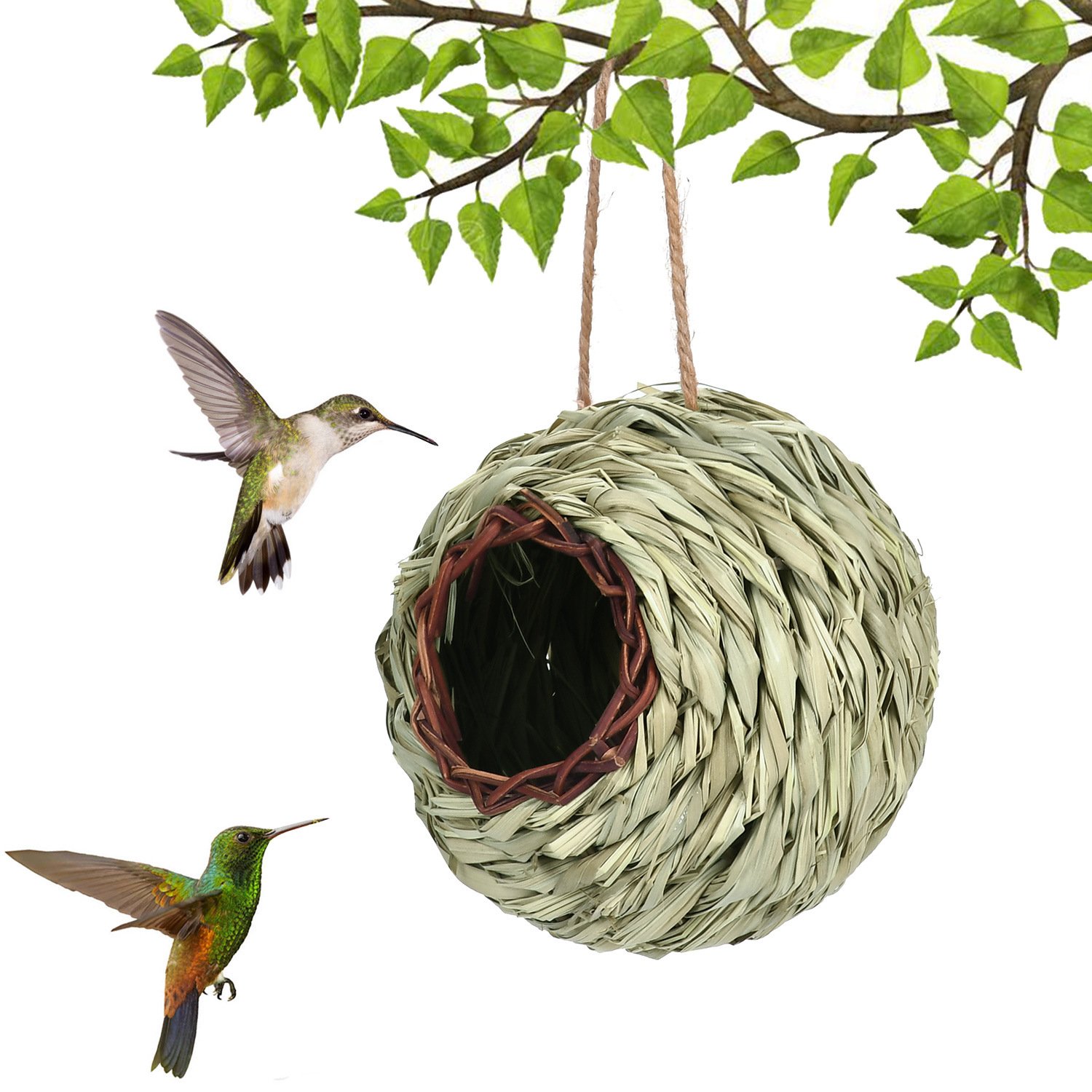 You can put the grains or bugs that small birds like to eat, and the shape of the house will attract the birds to come and find food, so that the birds fall in love with this place where they can eat, and the shape of the house can also provide rest.
In early spring, hang a charming, decorative hummingbird house! Habits of the hummingbird include males migrating early to "stake" their territory out, and they can attract up to 25 females! While there is no guarantee they will use this decorative house (there are no guarantees with any birdhouse), they are a very attractive addition to any backyard or garden.
Our products are handcrafted in an environmentally friendly manner Close to nature, don't worry about affecting hummingbirds You can also add hay, food to the nest to attract hummingbirds
About hummingbird:
Hummingbirds are protected animals. All species of the hummingbird family are listed on the IUCN Red List of Threatened Species.
In some American myths, the hummingbird is a symbol of the sun god. In the 19th century, women in Europe and the United States often used hummingbird feathers as hat ornaments, and businessmen also bought hummingbird skins, which posed a great threat to the survival of hummingbirds, and in the new century, the habitat of hummingbirds is gradually shrinking with the destruction of forests!
If you love it, please give it a home!
100% Handmade:
Due to manual measurements, please allow slight measurement deviations.
Due to the different display and lighting effects, the actual color of the item may be slightly different from the color displayed in the picture.
Due to different production batches, there are slight differences in the appearance of the product.
Our hummingbird nest is hand-woven from natural, and the fibers are tightly woven together. These bird nest house make your garden more attractive and provide a comfortable resting place for birds
SPECIFICATIONS:
Opening:2.4IN
Weight:55g
Product: 5.1" x 5.1"