Halloween is coming, is your table empty?👿
Witch napkin holders will add a festive touch!😈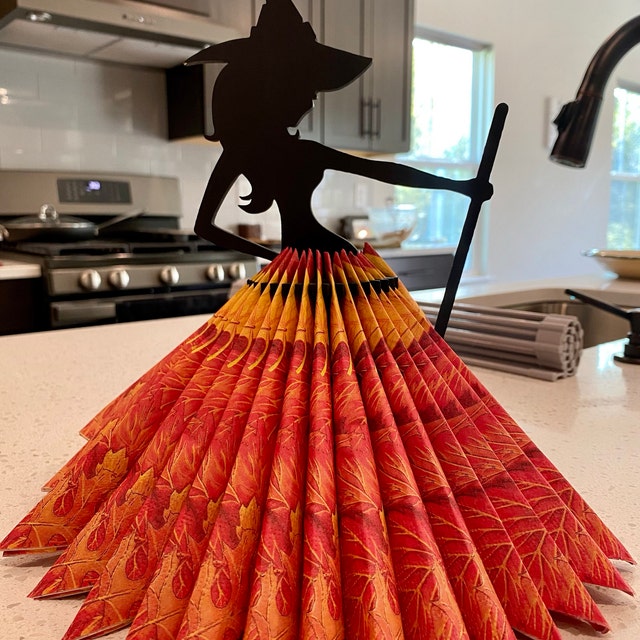 👻Features:
Unique Halloween Decoration: A wooden Halloween witch napkin holder adds a charming and distinctive to your Halloween decor. Instead of using traditional napkin holders, this wooden piece features a witch design, making it a standout piece for your Halloween-themed table setting.
Durable and Long-lasting: Made from wood, this napkin holder is sturdy and durable. It can withstand regular use and will last for many Halloween seasons to come. Its durability ensures that you can enjoy using it year after year without worrying about it getting damaged easily
Functional and Practical: In addition to its decorative value, the wooden Halloween witch napkin holder serves a practical purpose. It keeps your napkins neatly organized and prevents them from flying away or getting crumpled. It adds functionality to your table setting, making it easy for guests to grab a napkin when needed.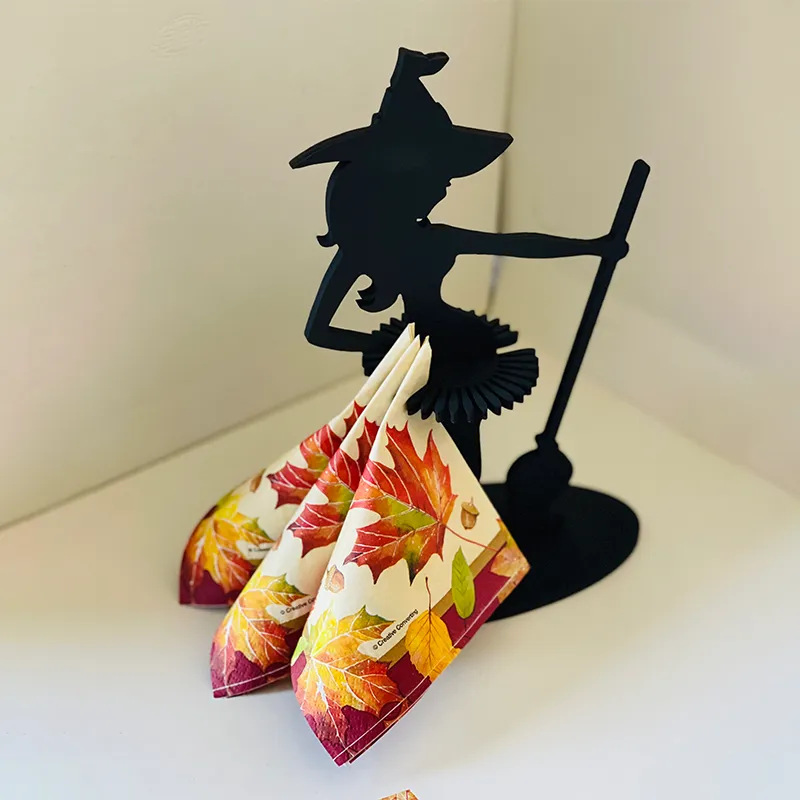 Handcrafted and Artistic: Wooden Halloween witch napkin holders are often handcrafted, adding an artistic element to your Halloween decor. Each piece is carefully crafted, ensuring attention to detail and a high-quality finish. The handcrafted nature of these holders adds a unique and personalized to your Halloween table setting.
Versatile Decoration: The wooden Halloween witch napkin holder is not limited to just holding napkins. It can also be used as a decorative piece on shelves, mantels, or side tables. Its whimsical design and Halloween theme make it a versatile decoration that can be displayed in various parts of your your Halloween ambiance.
👻Product parameters:
【Material】Wood
【Size】23 * 14cm/9in * 5.51in
👻Package Includes: