🤠"Don't let it slide when you go for a drive"🚗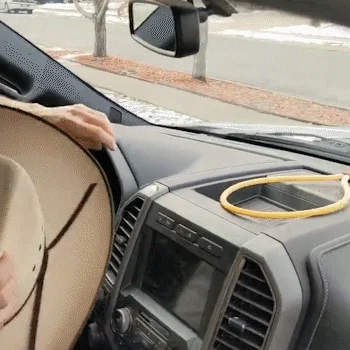 If you wear a hat, chances are you've stored it on the dash of your vehicle at one time or another. What happens when you turn a corner, drive down a bumpy dirt road, or have your windows down?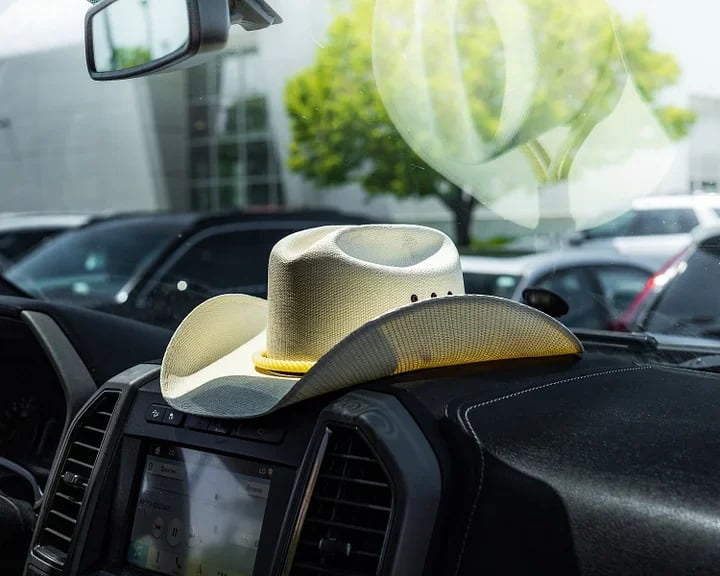 Just like a saddle keeps you firmly on your horse, the Hat Mounts keeps your hat securely on the dash of your favorite rig. Your hat won't slide around on the dash anymore!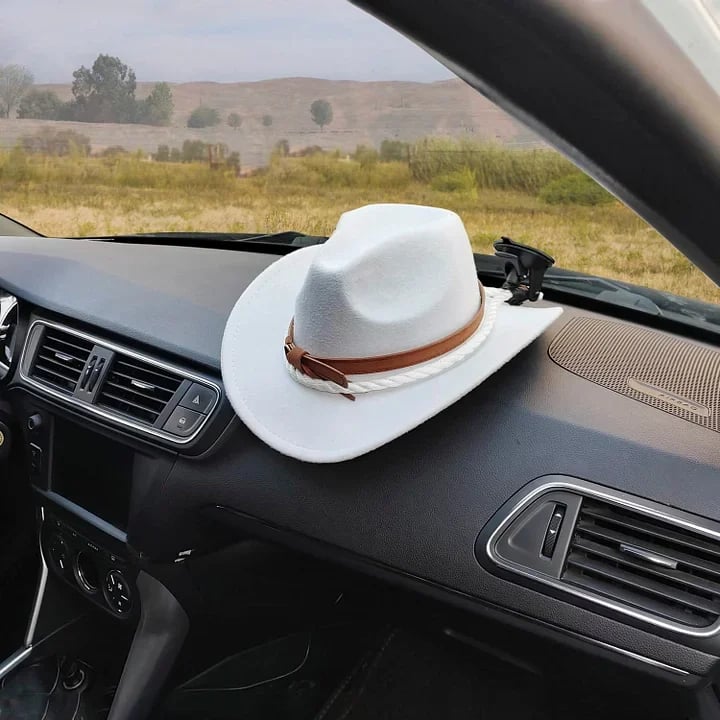 Custom-made hat mounts that work in various cars and trucks. These mounts are made with genuine lariat rope and hold their shape very well because of the stiffness of the rope. They mount to the windshield or dash with a suction cup.
It is made by hand with rigid lanyard, which can keep the shape well. With decorative leather rope, it looks very good and gives your hat the highest courtesy.

It fits every hat. - even for an extra size hat.
Guaranteed handmade product and genuine leather.
Installing is about a few seconds.
It is cool and practical and looks great as well.Universal hat stand. The upgraded silicone suction cup has a strong suction force and will never disappoint you.It is applicable to almost all hats, not limited to cowboy hats, fisherman hats, baseball bats, etc. It does not occupy extra space and does not cause any damage to the car. No screws, no springs.It is very flexible in use and easy to disassemble and transfer. The rope is very durable without rust and deformation.