Halloween Lanyards, a must have for Halloween, makes you the coolest prankster!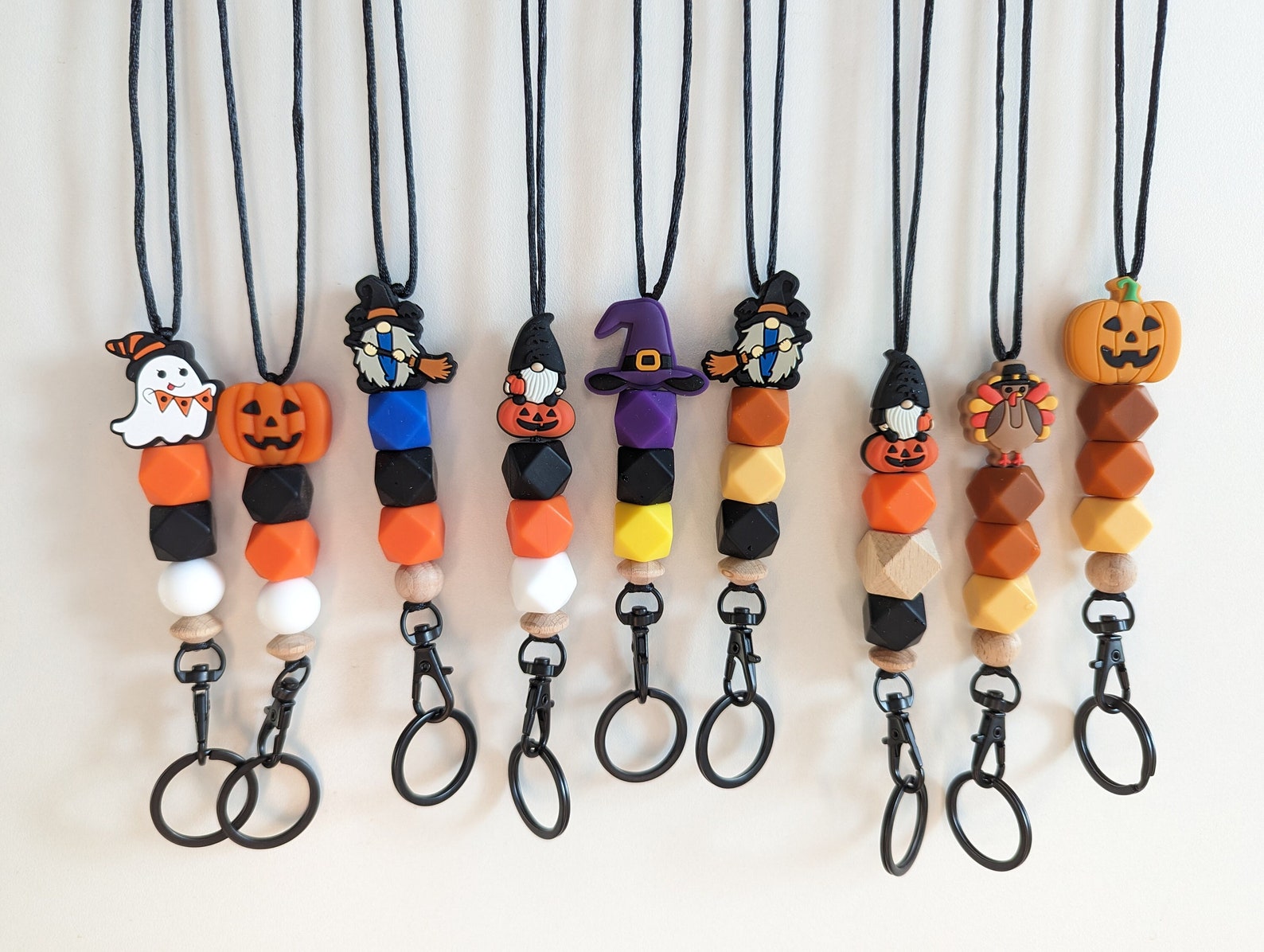 Features:
Creative design: our Halloween lanyards are based on Halloween theme with unique and creative design
Various choices: we have a variety of Halloween lanyard styles to choose from, such as ghosts, pumpkin lamps, witch hats, etc., you can choose according to your own preferences and needs.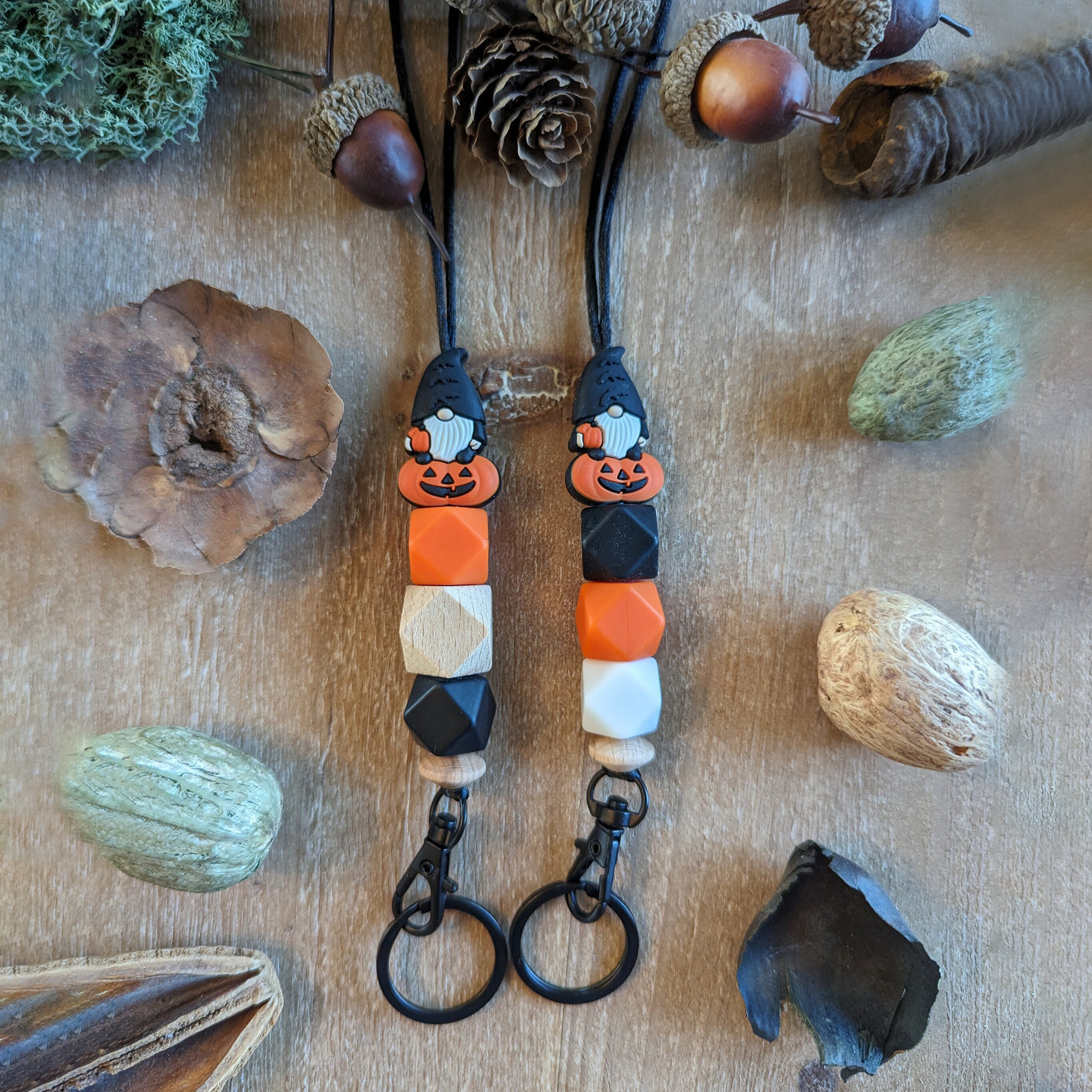 Durable material: made of high quality material, silicone beads, wooden beads, nylon, etc., durable and not easy to damage, can ensure the service life of the lanyard.
Lightweight and portable: the Halloween lanyard is lightweight and designed for easy carrying, it won't feel heavy when hanging on your body, which is convenient for teachers or workers to dress up or carry.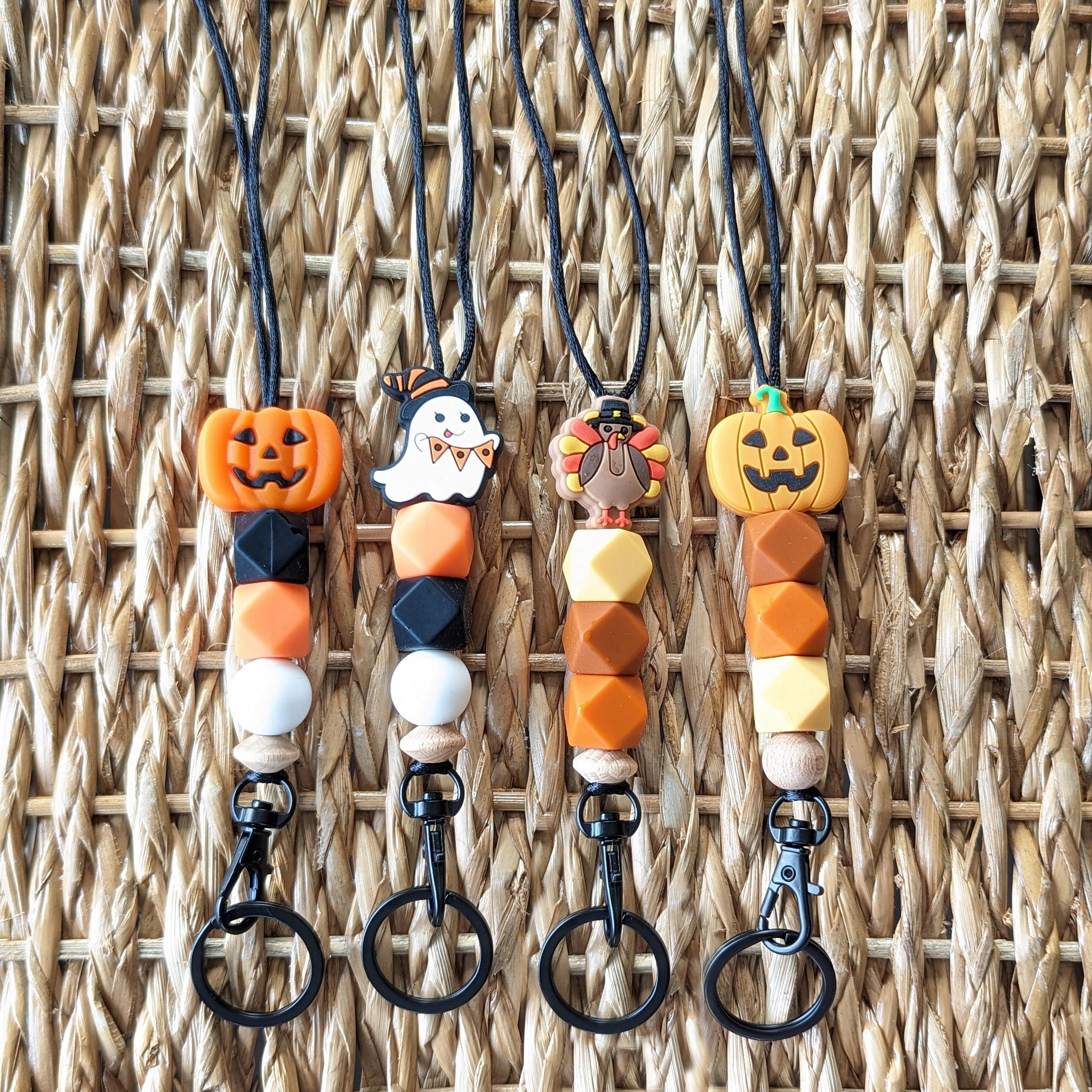 Multi-functional use: Halloween lanyards can not only be used for workers, but also can be used as key chains for children, cell phone chains, etc., with practicality and ornamental.
Gift selection: Halloween lanyards can be used as holiday gifts for friends and relatives, with a unique holiday atmosphere, can bring surprise and happiness to each other.
Specification:
Size: 19cm-21cm
Material: Silicone beads, Wooden Beads, Nylon, Spooky lanyard
Package Contents:
1/9 x Halloween Lanyards