🎃☠️Let's wear Halloween magic brooches together to light up the magic moments of Halloween and feel the joy and magic of the festival!☠️🎃
🧙‍♀️Once upon a time, deep in a mysterious forest, there was a small magical workshop where a witch named Alice lived. Alice was a kind and talented witch who loved Halloween as a day of magic and wonder.
🎃Every year on Halloween, Alice makes special gifts for the children of the village to make them feel the presence of magic. However, she felt that just giving gifts wasn't enough, so she decided to create a special brooch that could make the Halloween season even more fun and magical.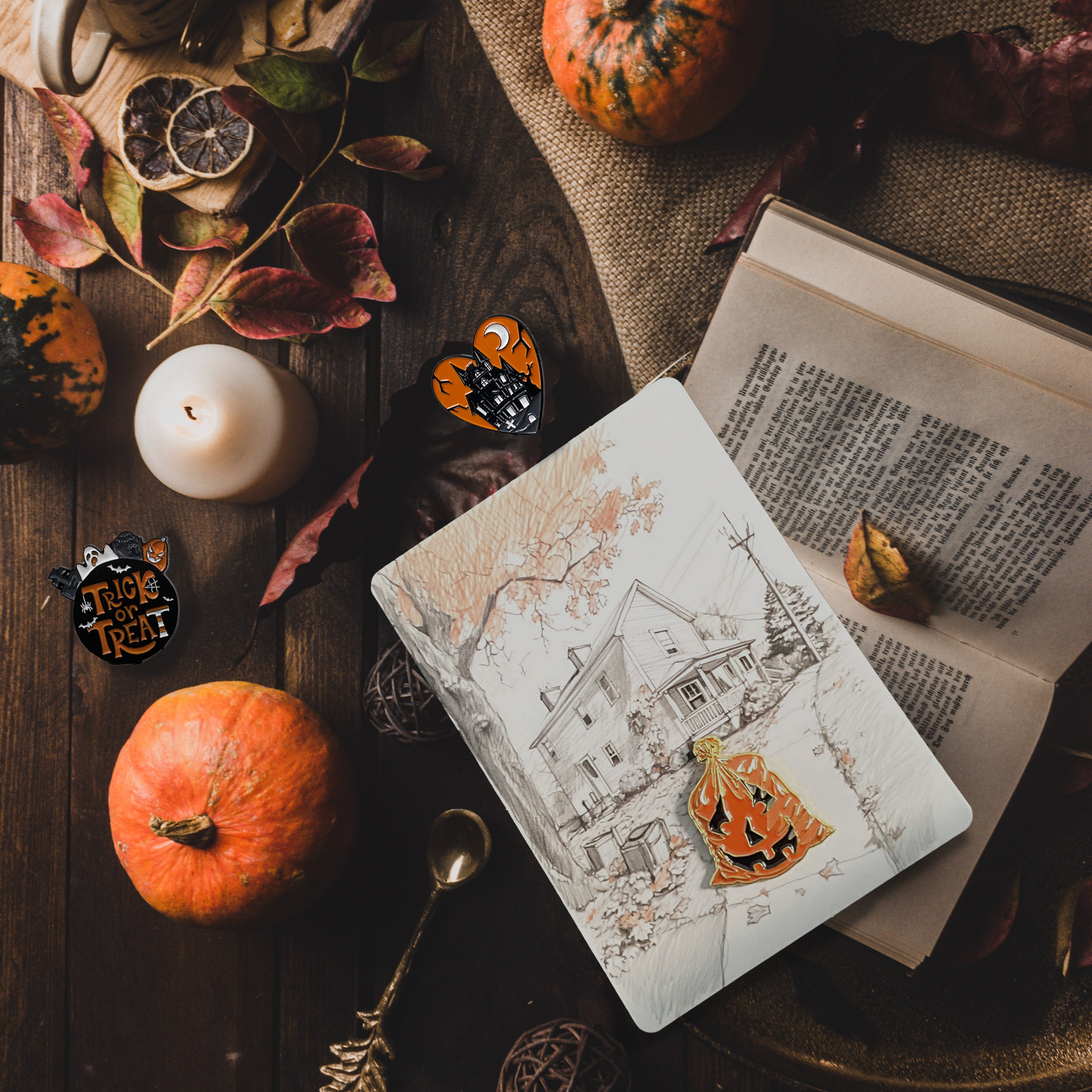 🧙‍♀️So, Alice set out to make Halloween magic brooches. She carefully selected the best quality materials and added her own magic power, and each brooch is a work of art that she cares for with all her heart. The design of the brooches is inspired by her vision of the Halloween world, with pumpkins, skeletons, dark castles and other cute but scary elements.
🎃Alice hopes that these brooches can light up people's Halloween and make them feel the magic of the holiday. She believes that everyone who wears the Halloween Magic Brooch can become more confident, brave and happy on this special day.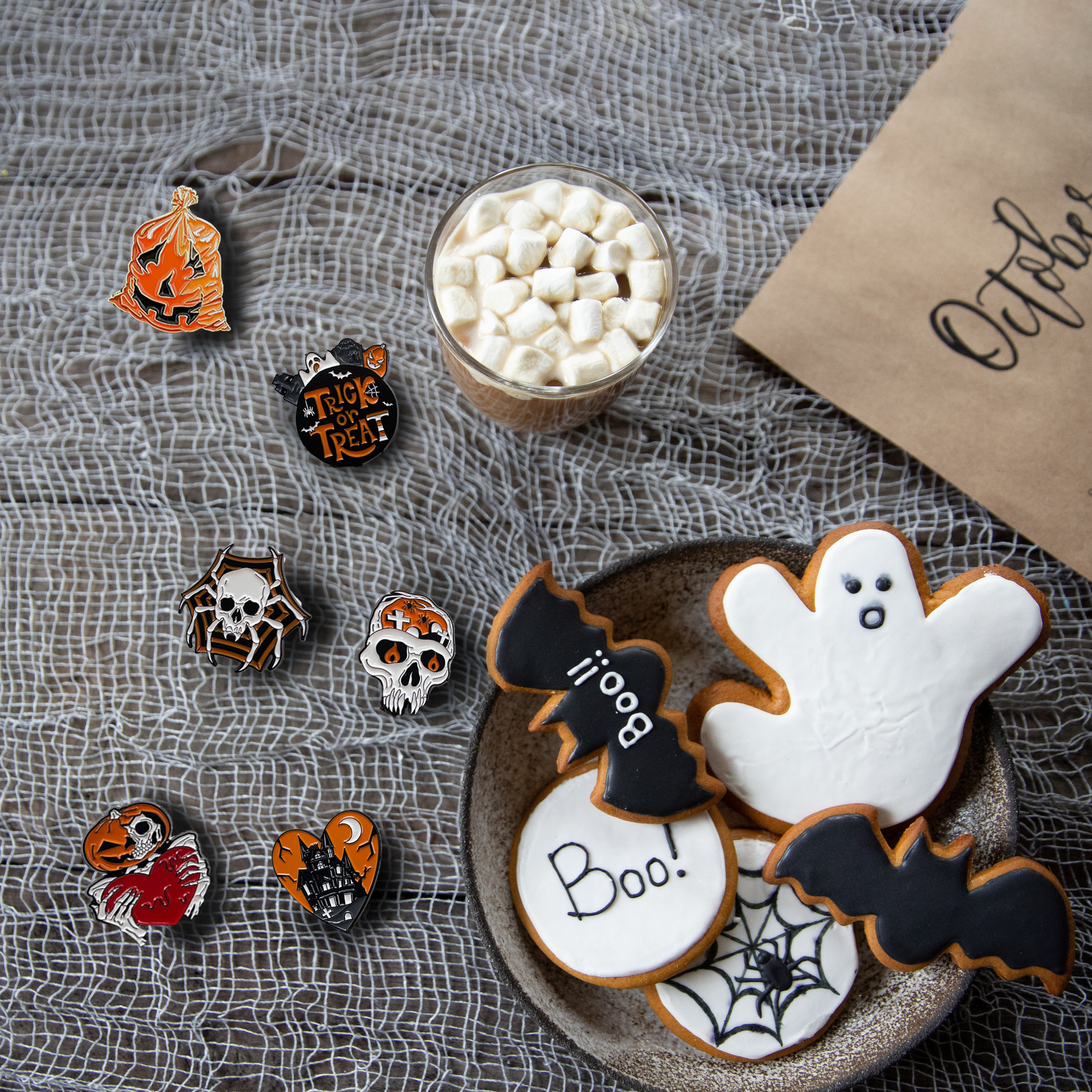 🧙‍♀️The Halloween magic brooches soon spread through the village and people came to buy them, hoping to celebrate Halloween, go to parties, and share the joy with their friends and family by wearing the brooches. The brooches became one of the symbols of Halloween and an important accessory for people to show their personality and creativity.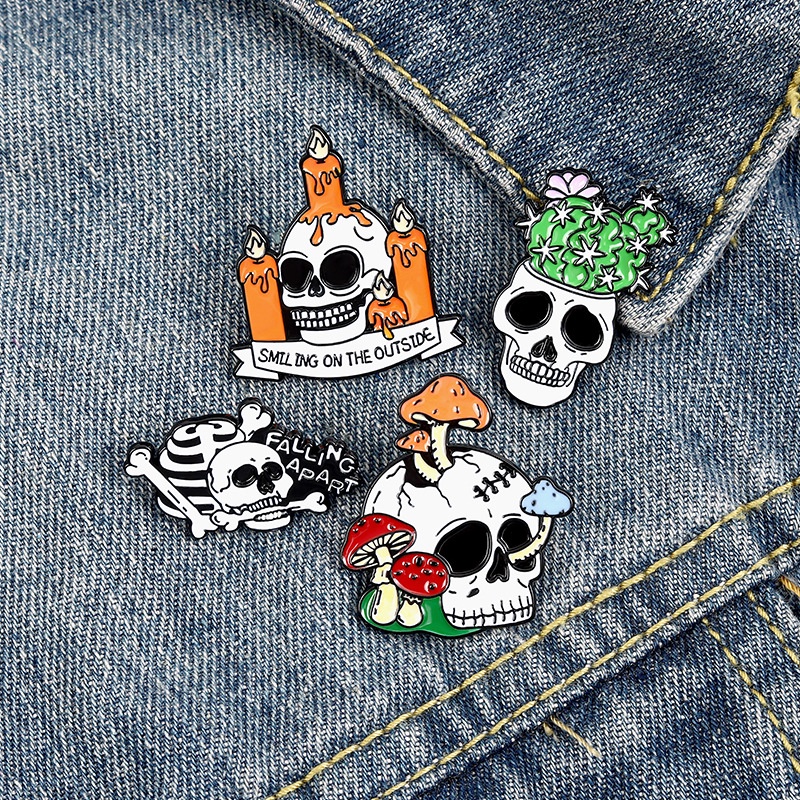 🎃Nowadays, Halloween magic brooches have gone beyond the small magic workshop to become a well-known brand. We are dedicated to bring unique, fun and magic brooches for everyone, so that you can be the brightest star in Halloween.
SPECIFICATION:
PACKAGE INCLUDED
1/6*Halloween Magic Enamel Brooch