Introducing our newest edition of false eyelashes that are easy to use and require no glue, magnets or eyeliner. The adhesive strip is body heat activated, making it easy to put them on and take them off whenever you please, without leaving any residue or harming your real lashes.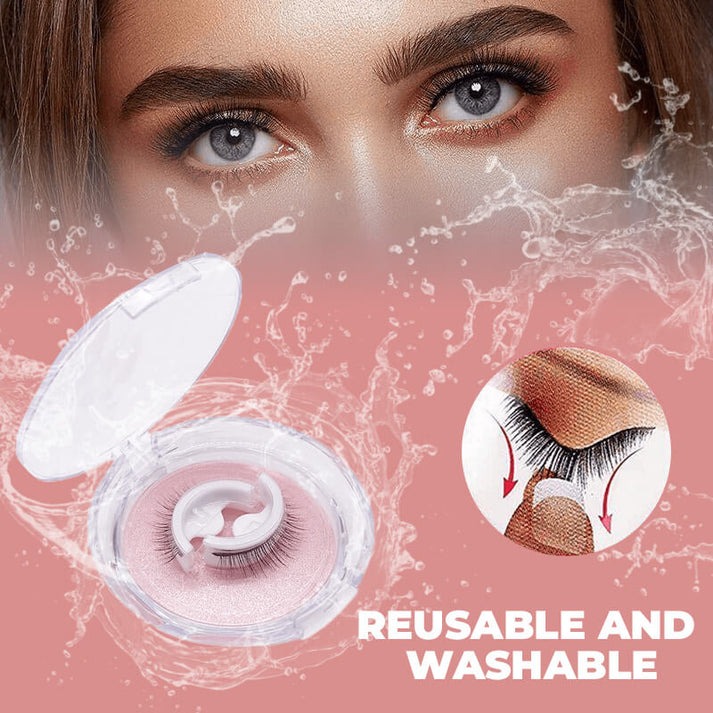 Apply in seconds
The self adhesive strip greatly simplifies your makeup process while also saving time and effort! 💖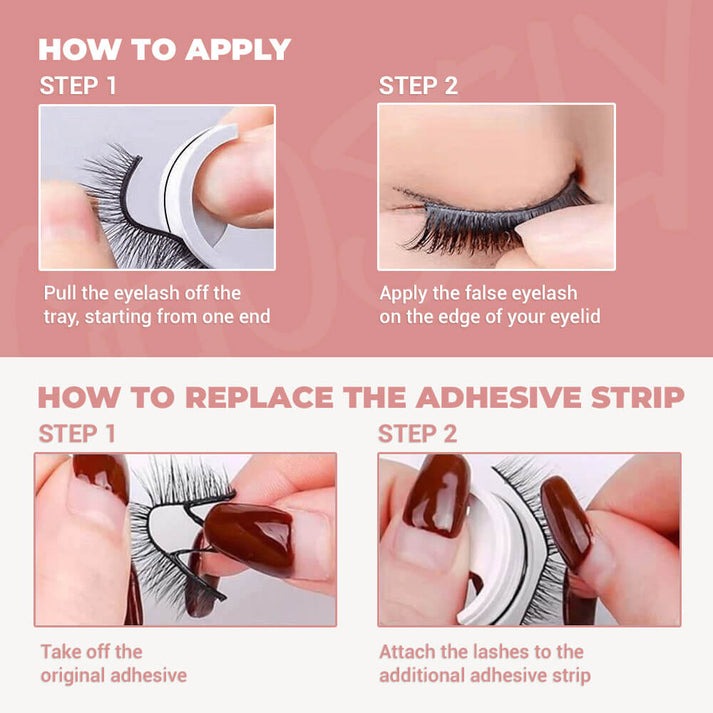 Natural Look
Our eyelashes are made from premium synthetic fibers, which allow seamless blend with real lashes, creating a more vibrant but natural appearance for your eyes. They're non-allergenic, super lightweight, and comfortable to wear.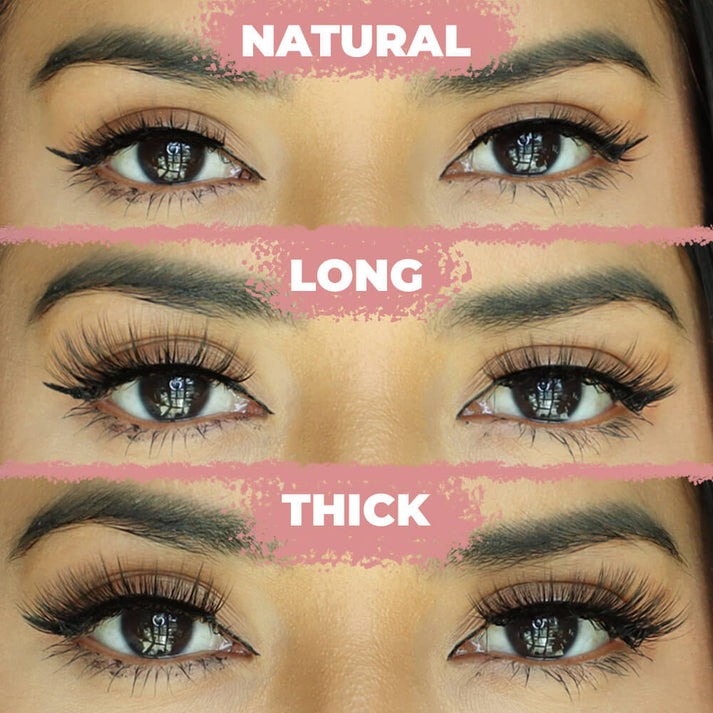 SPECIFICATIONS
Material: Chemical Fiber
Style: Natural, Long, Thick
Weight: 35g
Diameter: 75mm
Package Includes: 1 Paris x Reusable Self-Adhesive Eyelashes