🦆Introducing our Funny Little Duck Resin Figurine Ornament Decor, the perfect addition to your home or office decor. 🖕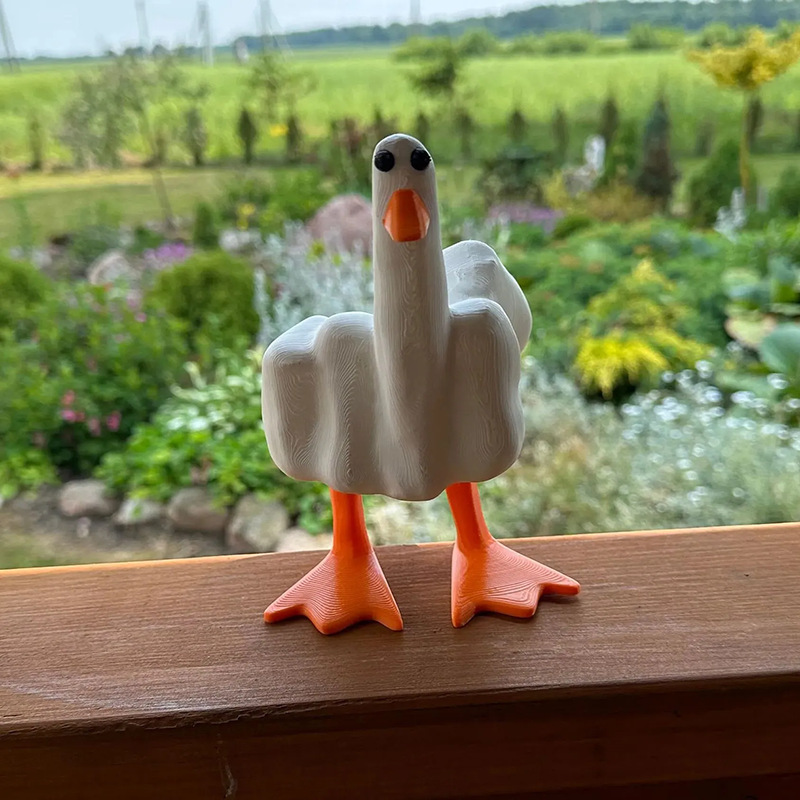 FEATURES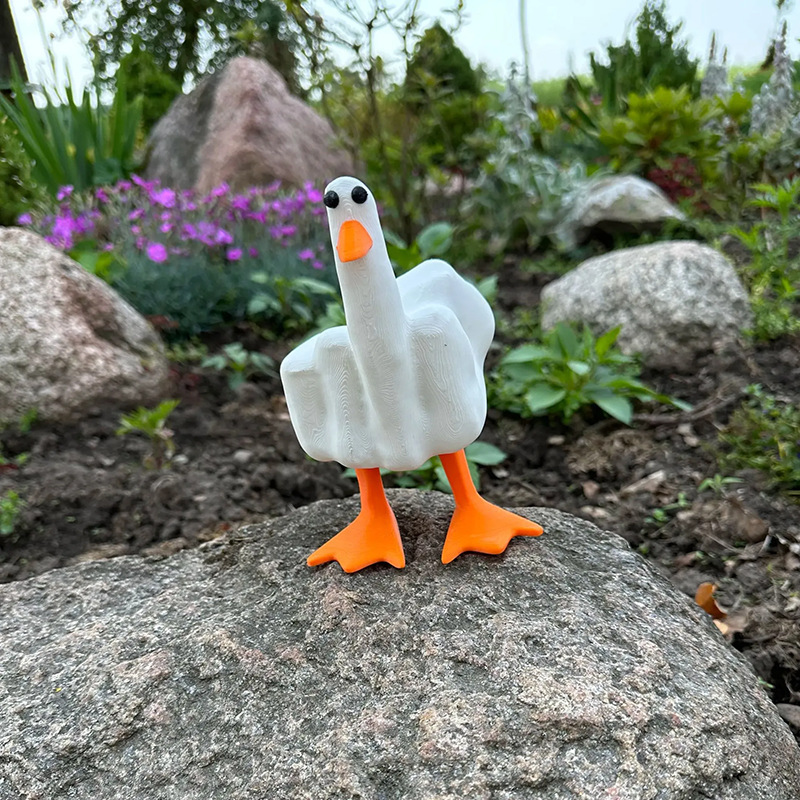 🤣🤣Conversation Starter: The Funny Duck Resin Figurine Ornament Decor is not only a delightful addition to your space but also a conversation starter. Its cheeky middle finger gesture is sure to grab attention and spark laughter.

👍👍DurableResin Craft: Made from high-quality resin, this duck figurine is built to last. Its solid construction ensures it remains intact even with regular handling or accidental bumps.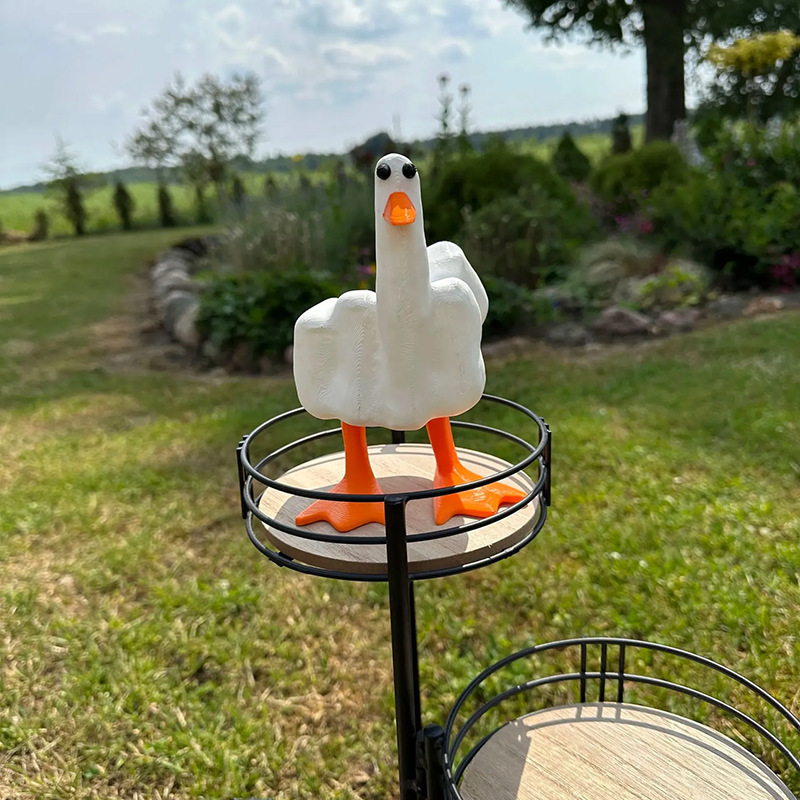 🎁🎁Charming Housewarming Gift: Looking for a unique and memorable housewarming gift? Look no further! This Cute Middle Finger Little Duck Resin Figurine Ornament Decor is the perfect choice.Show your loved ones that you care with a gift that addsa touch of humor and personality to their new home.

🦆🦆Versatile Decoration: This little duck sculpture is a versatile decoration that fits seamlessly into any space. Its compact size allows for easy placement on your office desktop, living room shelf, or bedside table. No matter where you choose to display it, this ornament will add a charming and whimsical touch to your surroundings.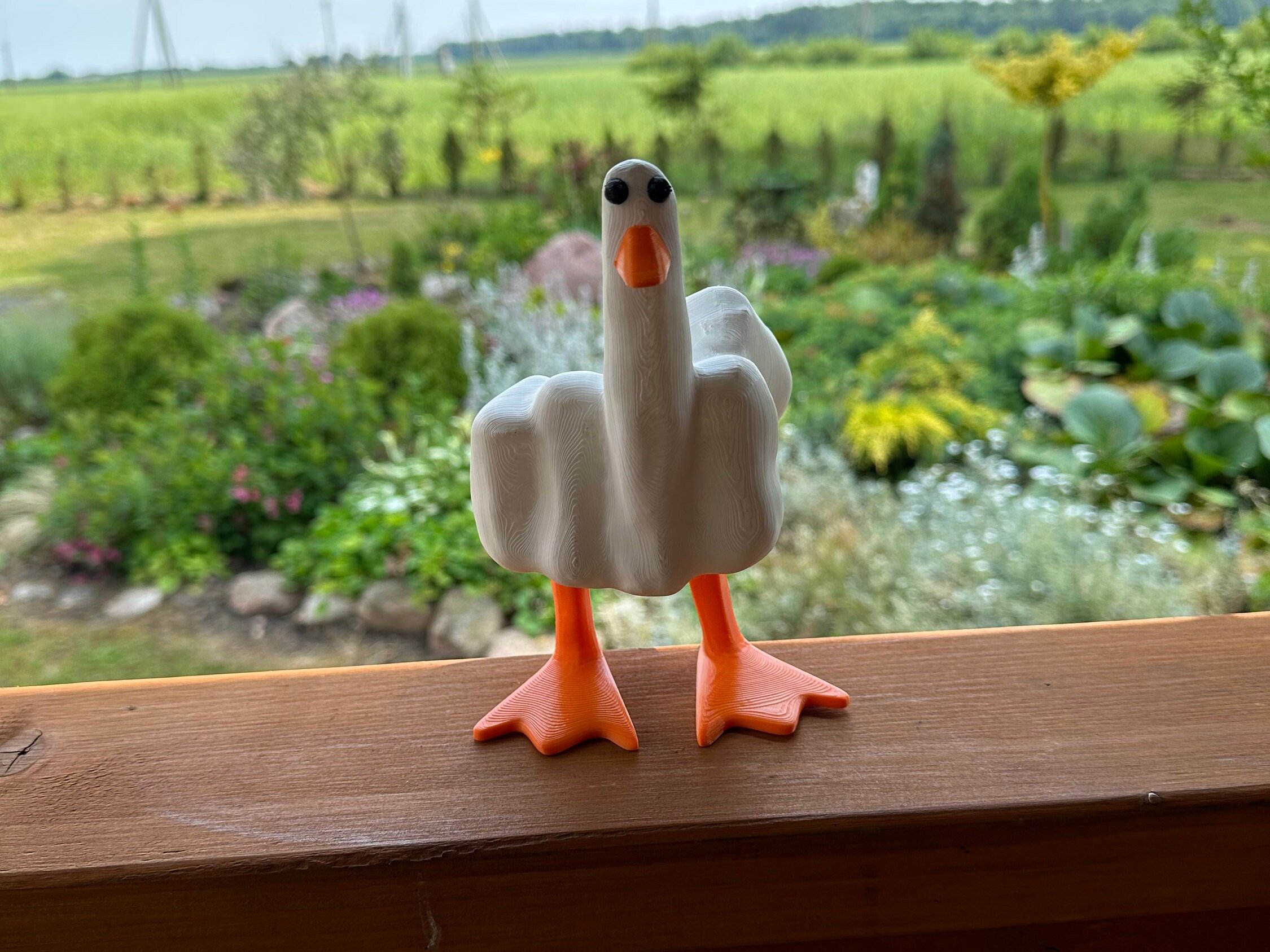 💪💪 Lightweight and Durable: Crafted with attention to detail, this figurine is 3D printed using PLA (Polylactic Acid) material, which is known for its lightweight and durable properties. It ensures easy handling and long-lasting enjoyment.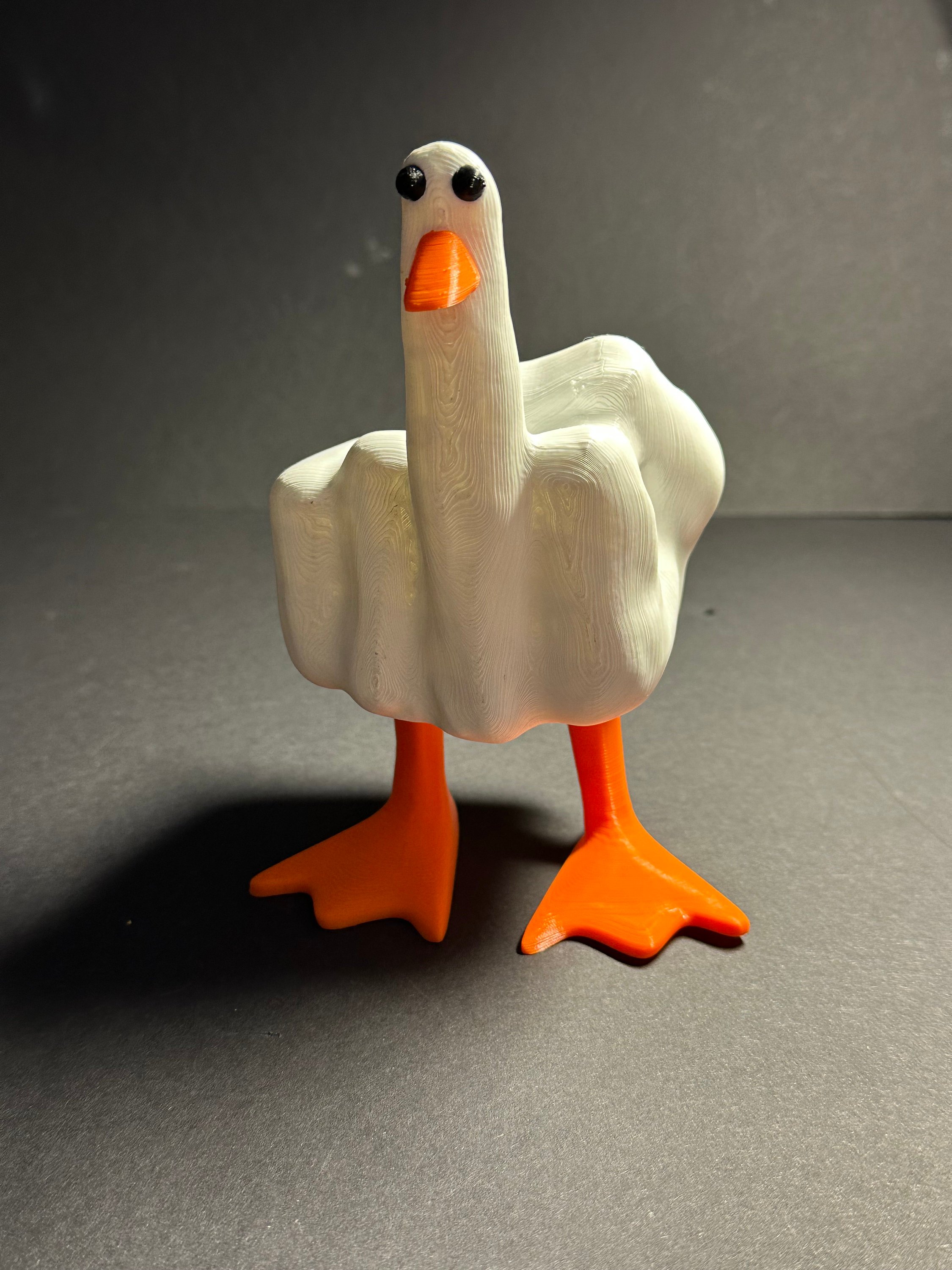 🌟 Satisfaction Guaranteed: Your satisfaction is our top priority. If you have any questions, concerns, or need assistance, our friendly team is here to help. We want to ensure that your experience with the "Duck-You" 🦆😏 Figurine is absolutely delightful! 🙌🏼🤗
🚫 Care Instructions: To preserve its vibrant charm, avoid exposing the figurine to temperatures above 160°F (70°C) or direct heat/sunlight.
🎁 Perfect Gift: Whether you're treating yourself or surprising a friend, the "Duck-You" 🦆😏 Figurine makes for a unique and playful gift that will surely bring smiles and laughter.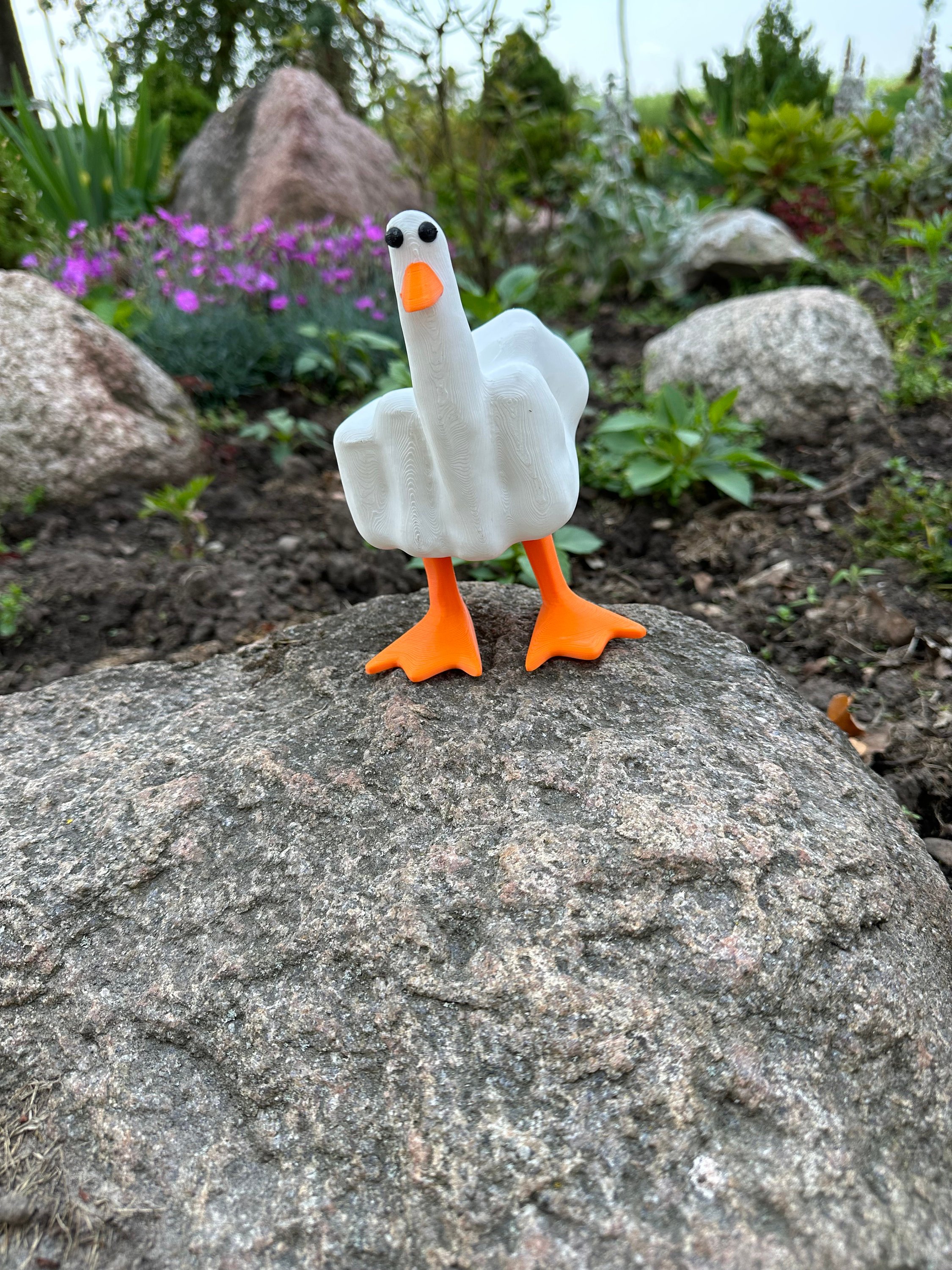 Get ready to make a bold statement with the "Duck-You" 🦆😏 Figurine! Embrace its rebellious spirit and let it add a touch of mischievousness to your space. Grab yours today and enjoy the playful vibes it brings!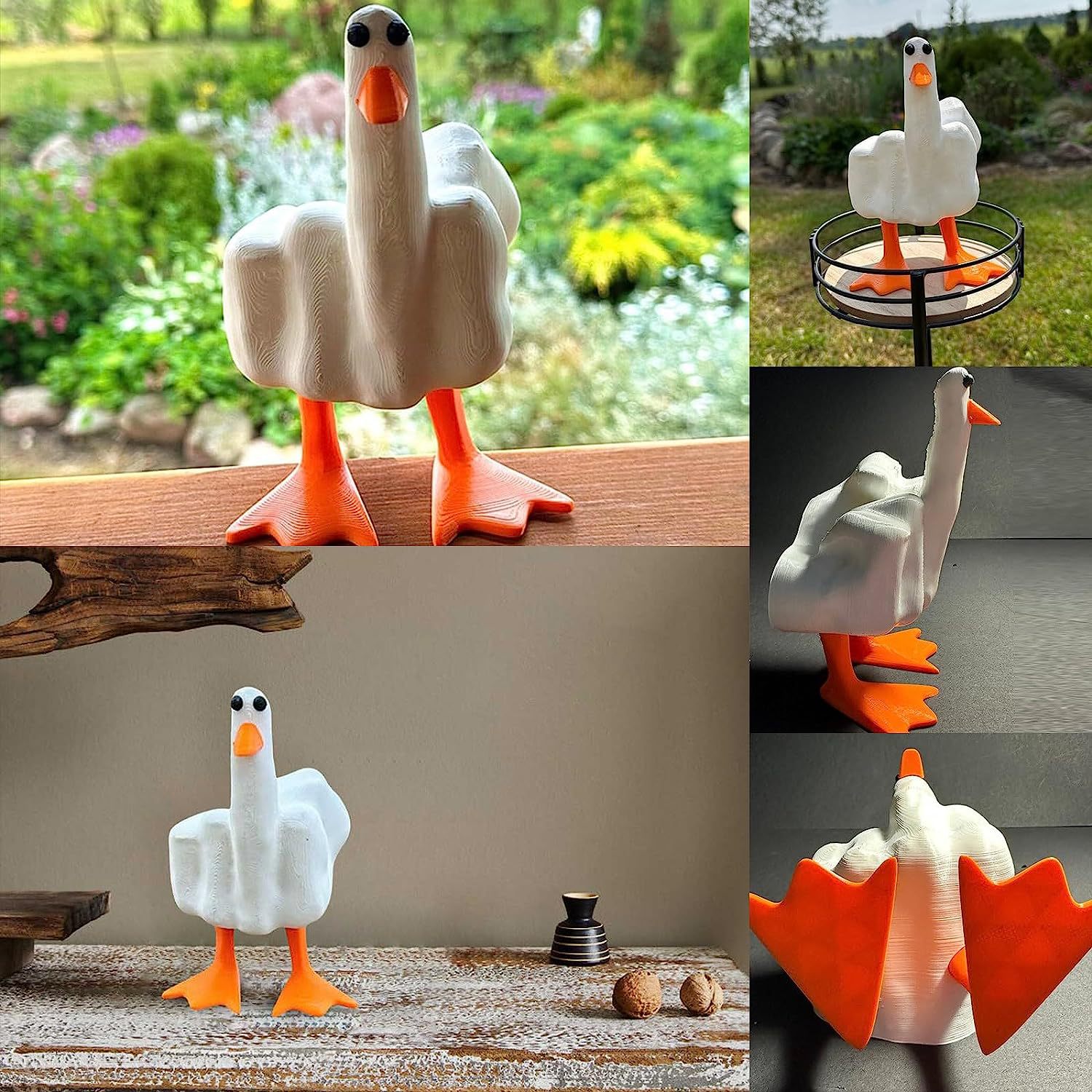 SPECIFICATION
Size:3.3inch×6.69inch
Weight: 250g
Package Includes:1×Funny Little Duck Resin Figurine Ornament Decor