A name to your Santa card, this wonderful Christmas greeting card with a badge will be a deep blessing to your kids or your neighbor's kids, and bring happiness to the corners of your kids' mouths.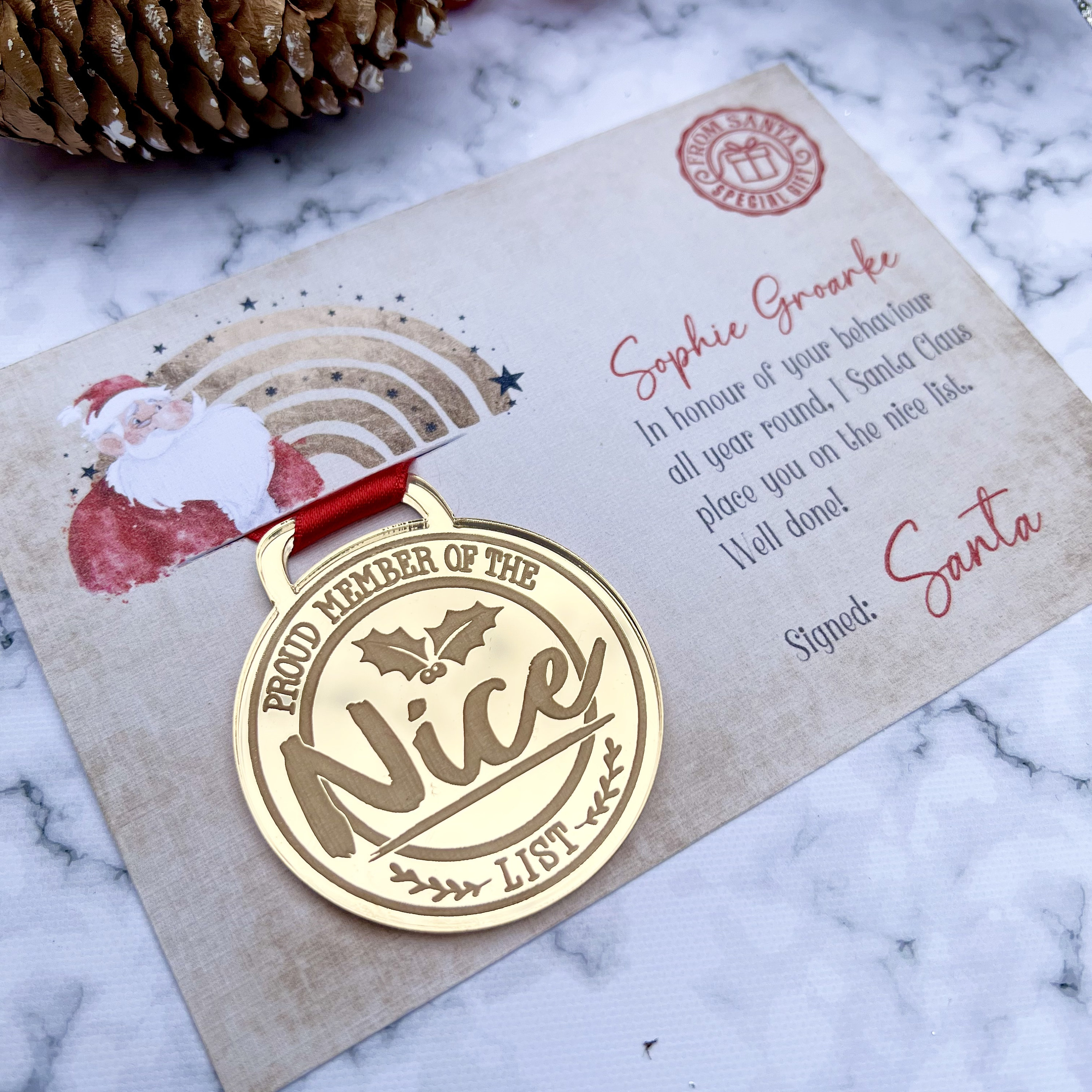 Santa comes to town and gives his passing to the good kids, with kids, there is no gift more than Santa's of Honor.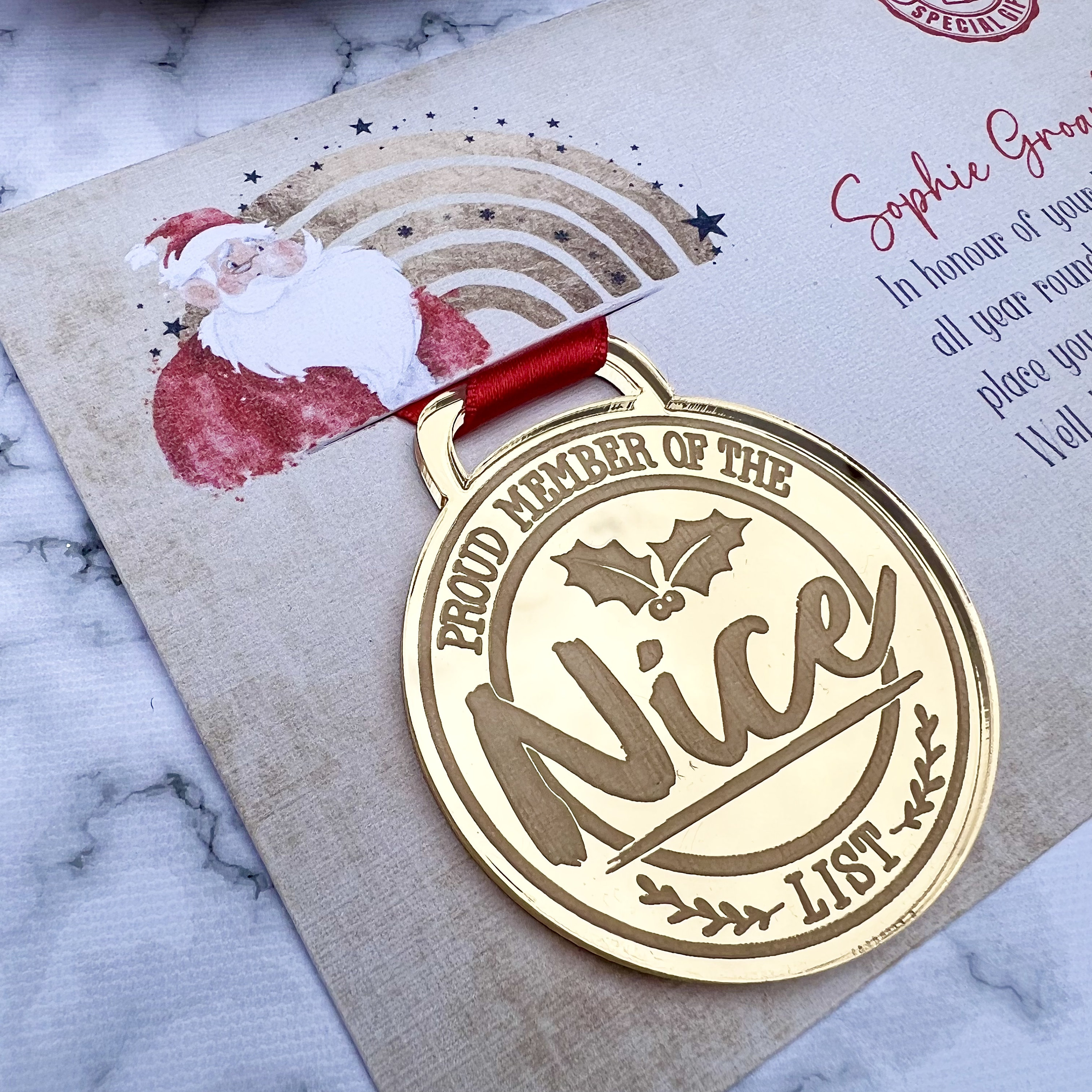 These adorable medals are a fabulous way to congratulate your little love for making Santa's nice list with their great behavior!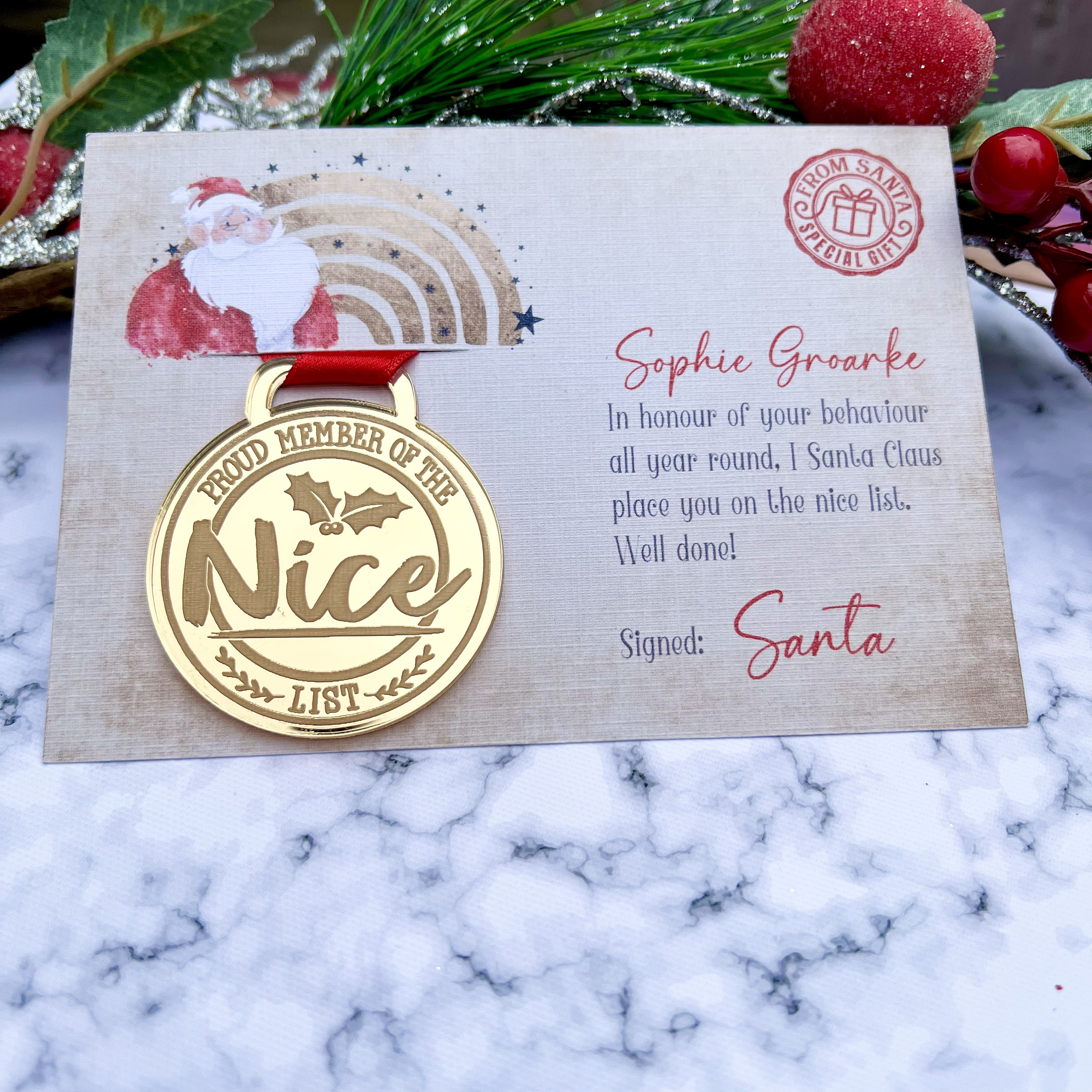 This is a for children. Children love compliments, especially from Santa. Delicate shiny gold acrylic medallions get kids excited about what they get when they're good kids.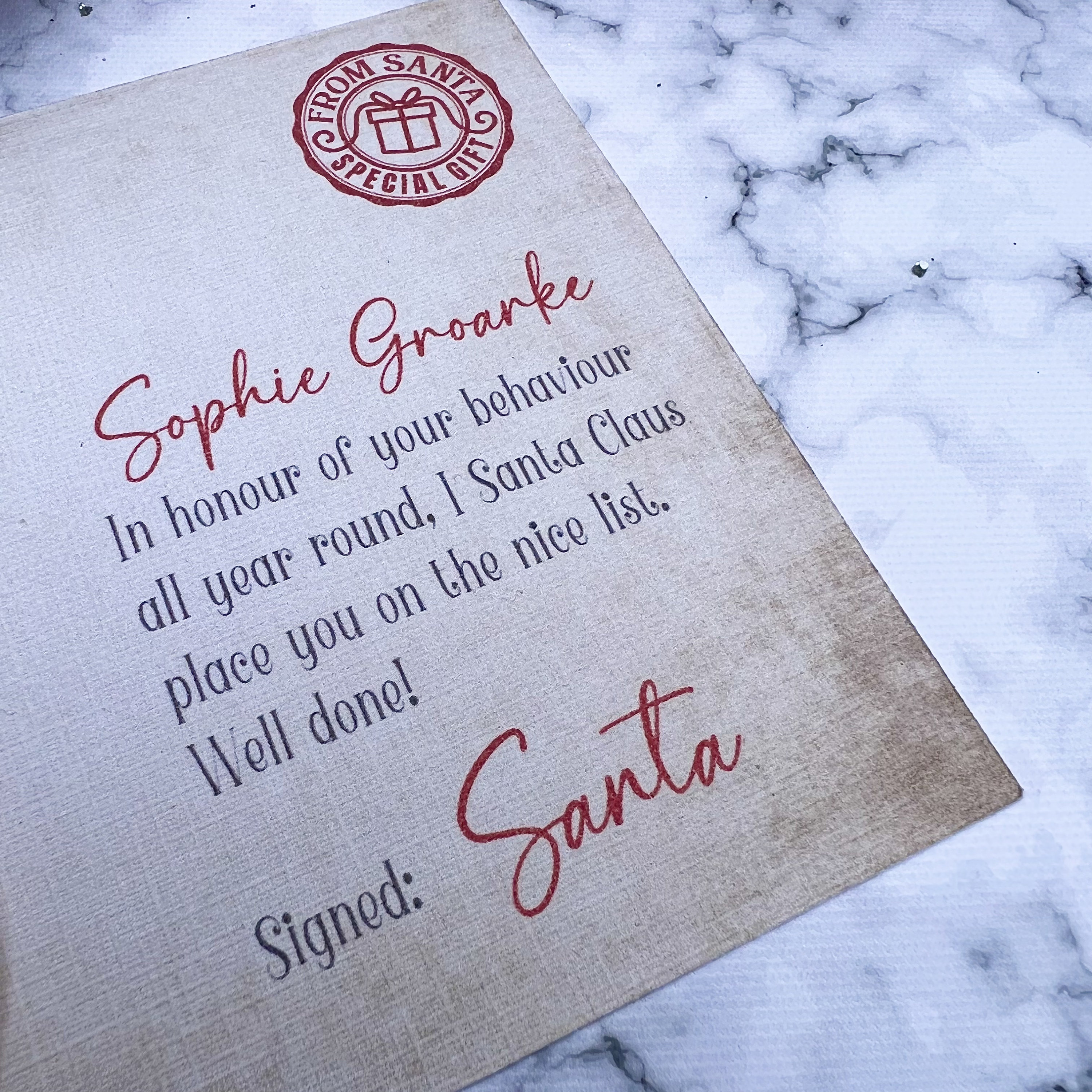 The medals come in standard sizes, creating a realistic look and feel. This Christmas greeting card is a wonderful gift for a lover, child, neighbor, teacher!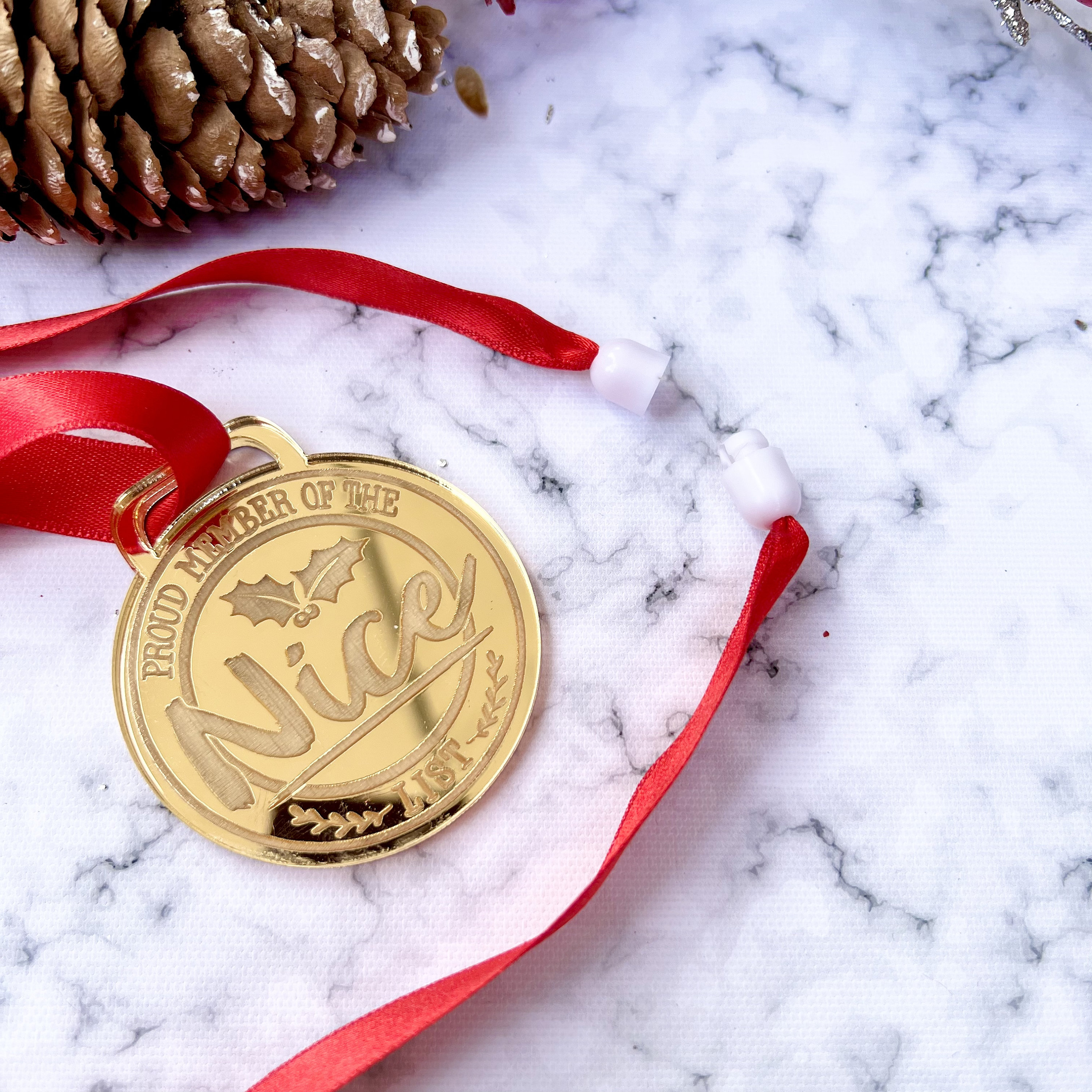 They are a lovely keepsake to add to their Christmas Eve box or crate and create some beautiful festive memories.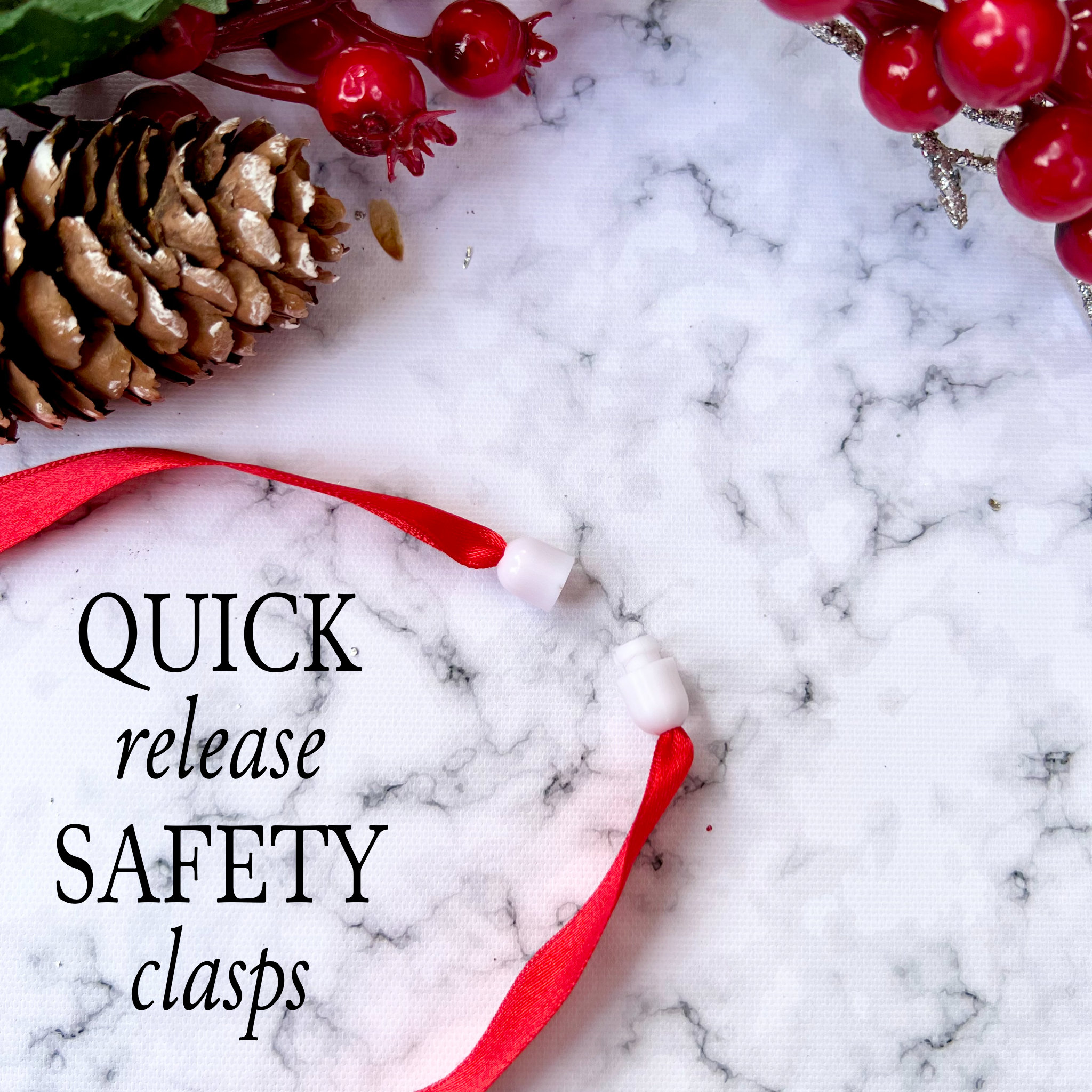 The medals are laser cut and engraved in gold mirror acrylic with the nice list design. The medals will be supplied complete with the red satin ribbon which are attached quick release snap open clips for safety.
Size: