This cross pendant is truly fashionable and unique; it displays the face of Jesus and the crown of thorns. The special design is multi-dimensional and really shows the facial expressions of Jesus, which makes this piece realistic and special.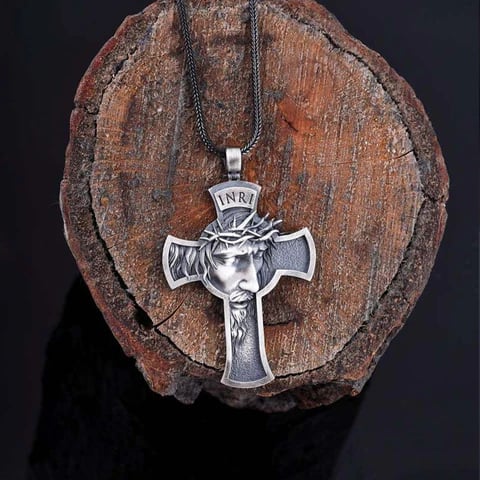 CHARACTERISTICS :
SIGNIFICANT CROSS NECKLACE - The letters INRI come from the Latin phrase "Iesus Nazarenus Rex Iudaeorum" meaning "Jesus of Nazareth, King of the Jews". This was the notice that Pontius Pilate nailed to Jesus as he died on the cross. This saying means that a true Christian is found there.
LASTING QUALITY JEWELRY - This cross necklace is made of only the finest materials. Rhodium is scratch and tarnish resistant and will always give a beautiful reflective look.
A CHRISTIAN GIFT FOR ANY OCCASION - This unique Christian cross necklace is the perfect gift for Father's Day, birthdays, gifts for dad, Christian gifts, etc.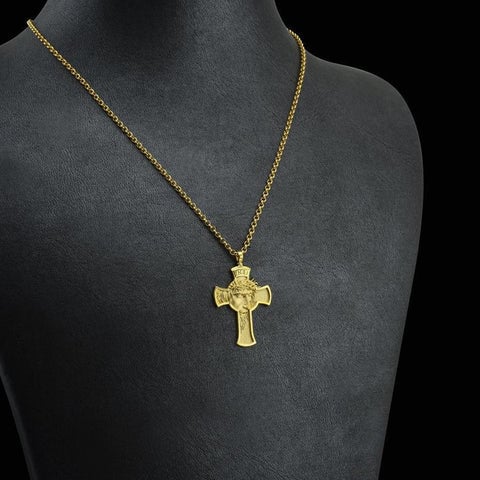 Dimension: 6.5cm*4.0cm
Material: Alloy
-About wonderaro-
Wonderaro was dedicated in making the unique and inspiring jewelry in the last years and it is relentless in efforts of becoming an iconic brand. We have rich experience in making the creative jewelry for our customers and we believe we can do more in the future to lead the fashion trend. In wonderaro, every one deserves their own piece of jewelry for daily wearing, shining throughout their life.