Christmas is coming, hope to give family or friends a different gift this year
Handwritten greeting cards will be the best way to express your love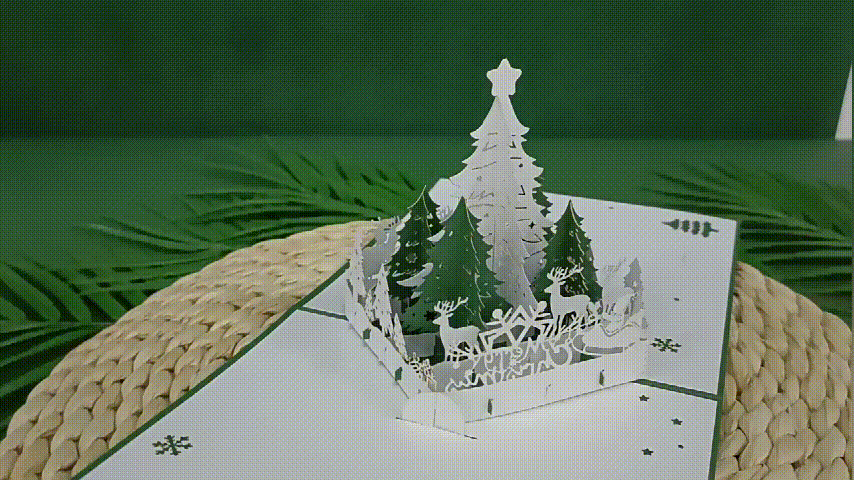 This Christmas tree card is the perfect correspondence or gift for the coming Christmas. It lays flat when closed, and opens to reveal a large, intricately designed 3D pop-up displaying a Christmas tree with elk underneath.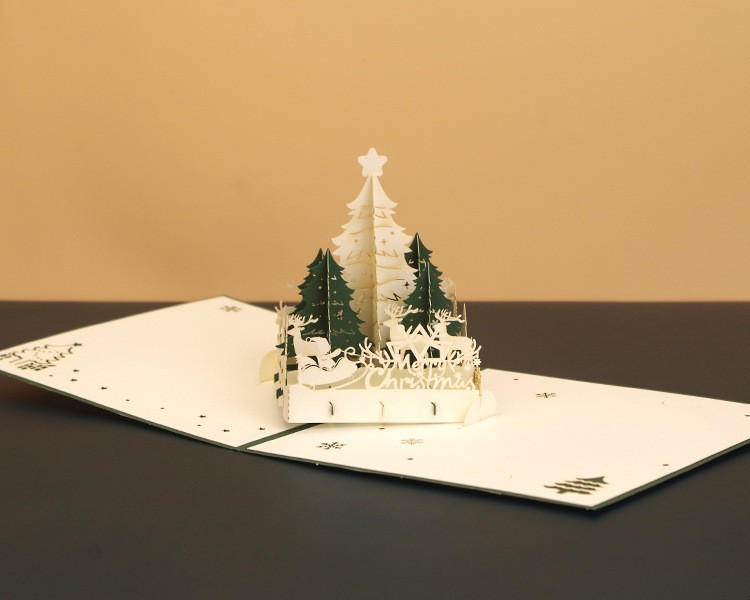 Next to the card is blank space that you can use to write a personalized message without touching the inside of the actual card itself with the pen. This allows you to better express your true feelings for your loved ones without compromising the aesthetics of the 3D popup.
This card is a step above your typical greeting card. The size of the card (5.9" x 5.9") means it is big enough. The beauty of this card makes it a suitable gift, not an afterthought like many cards.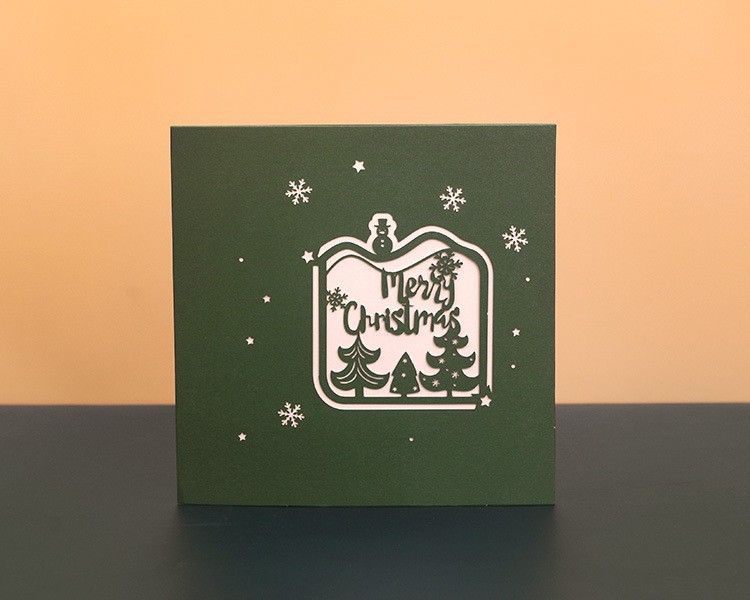 Detail:
Package Includes: