2023 SPECIAL SALE: The price is limited. BUY TODAY as the promotion is available🔥
---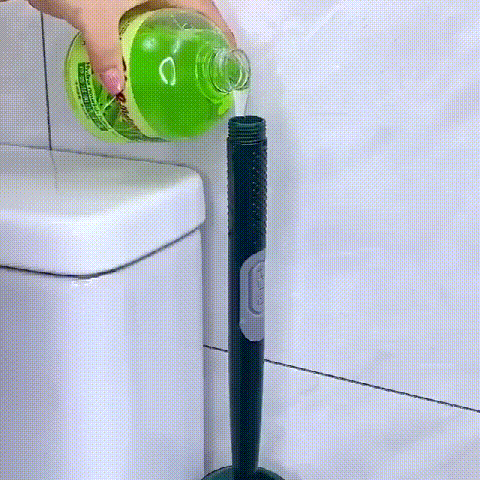 Are toilet brushes easy to breed bacteria? Need to squeeze the cleaning solution by hand?
This non-punching sticky, silicone toilet brush that can hold detergent can solve your troubles!


Press the liquid, the foam does not stick to the hand, and the liquid is discharged while brushing, which is more convenient to clean.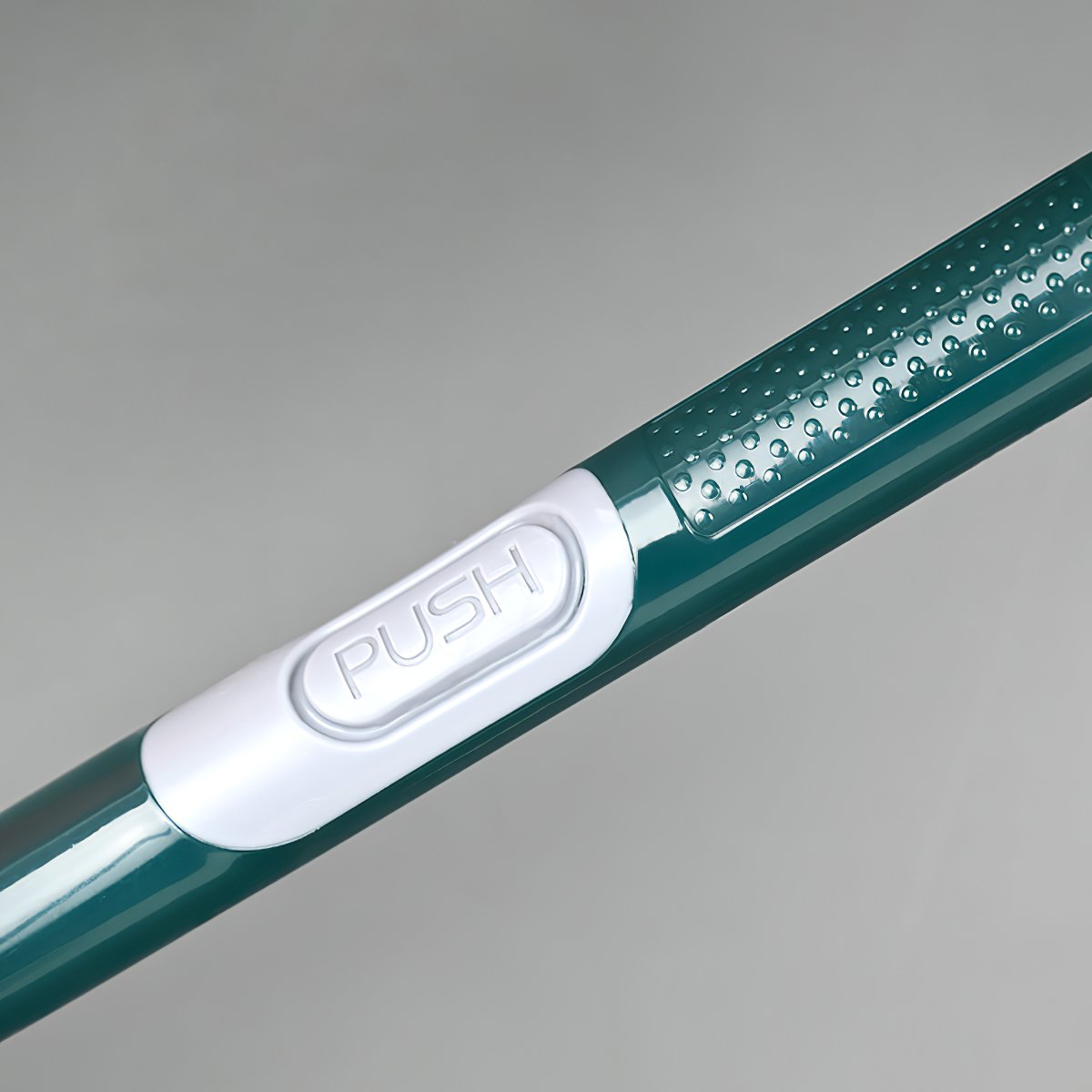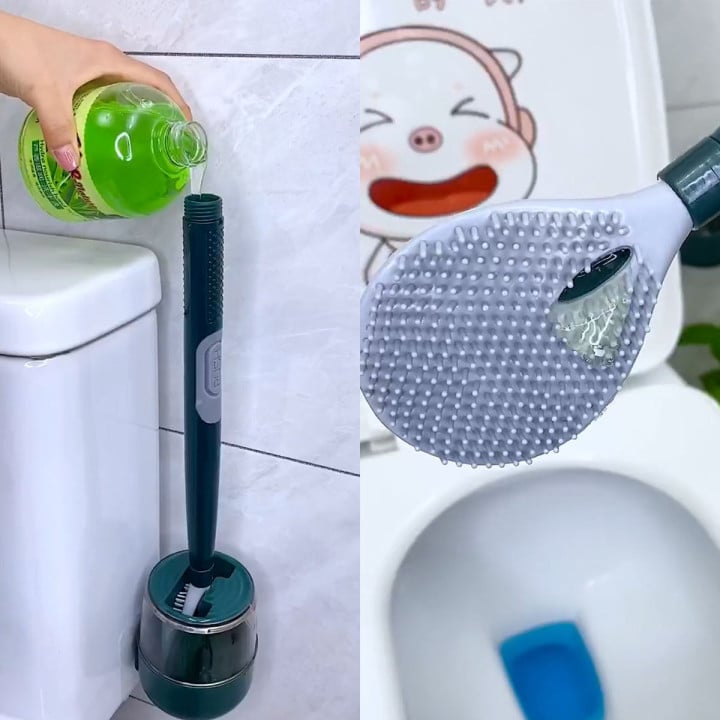 Toilet brushes with traditional brushes have these problems:
easy to get tangled in hair, not easy to drain, leaking water at the bottom of the base, easy to fall off the wall, poor cleaning ability, the one-time brush is not clean.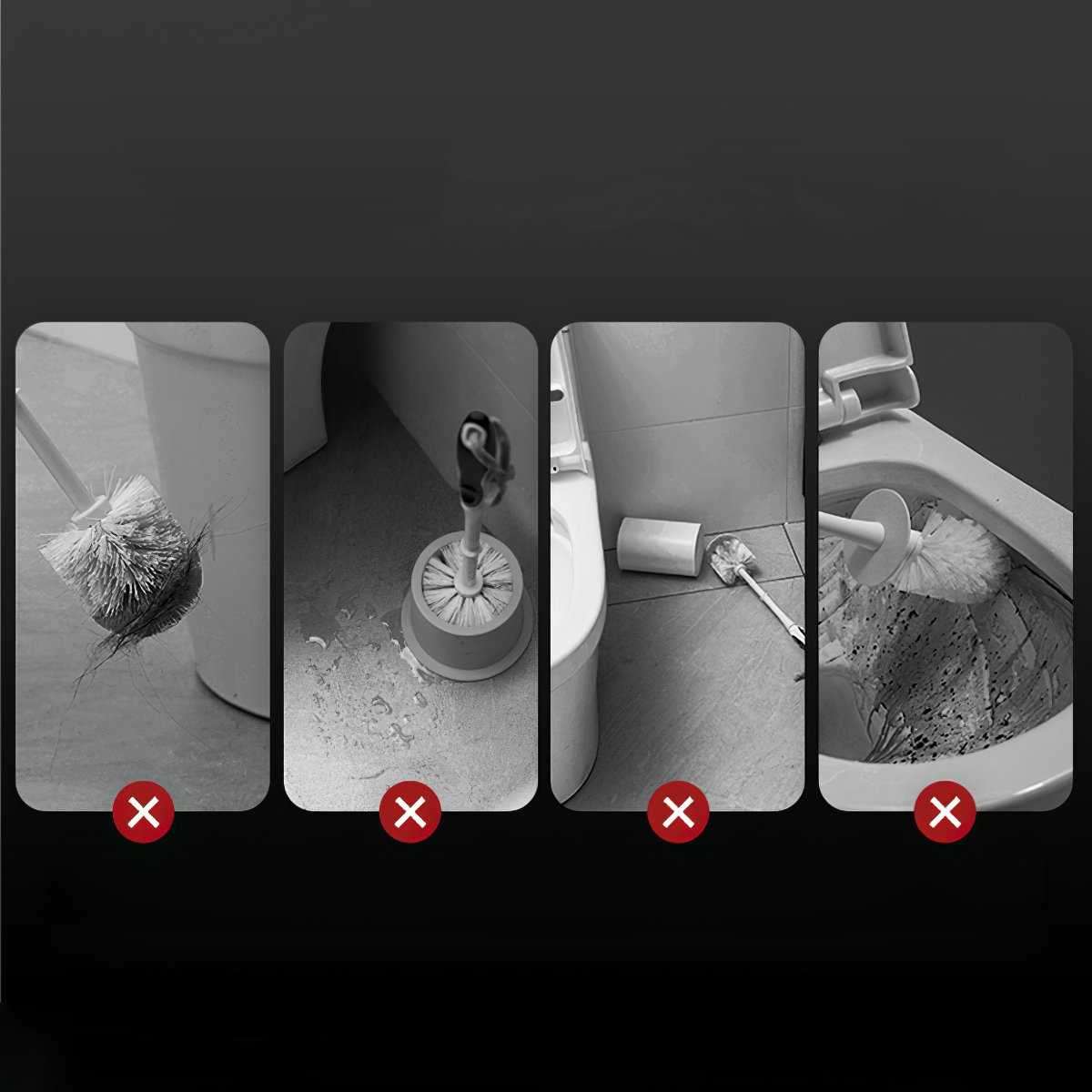 Our new toilet brush is made of TPR material, which is flexible and does not hurt the toilet, and gets rid of hair entanglement.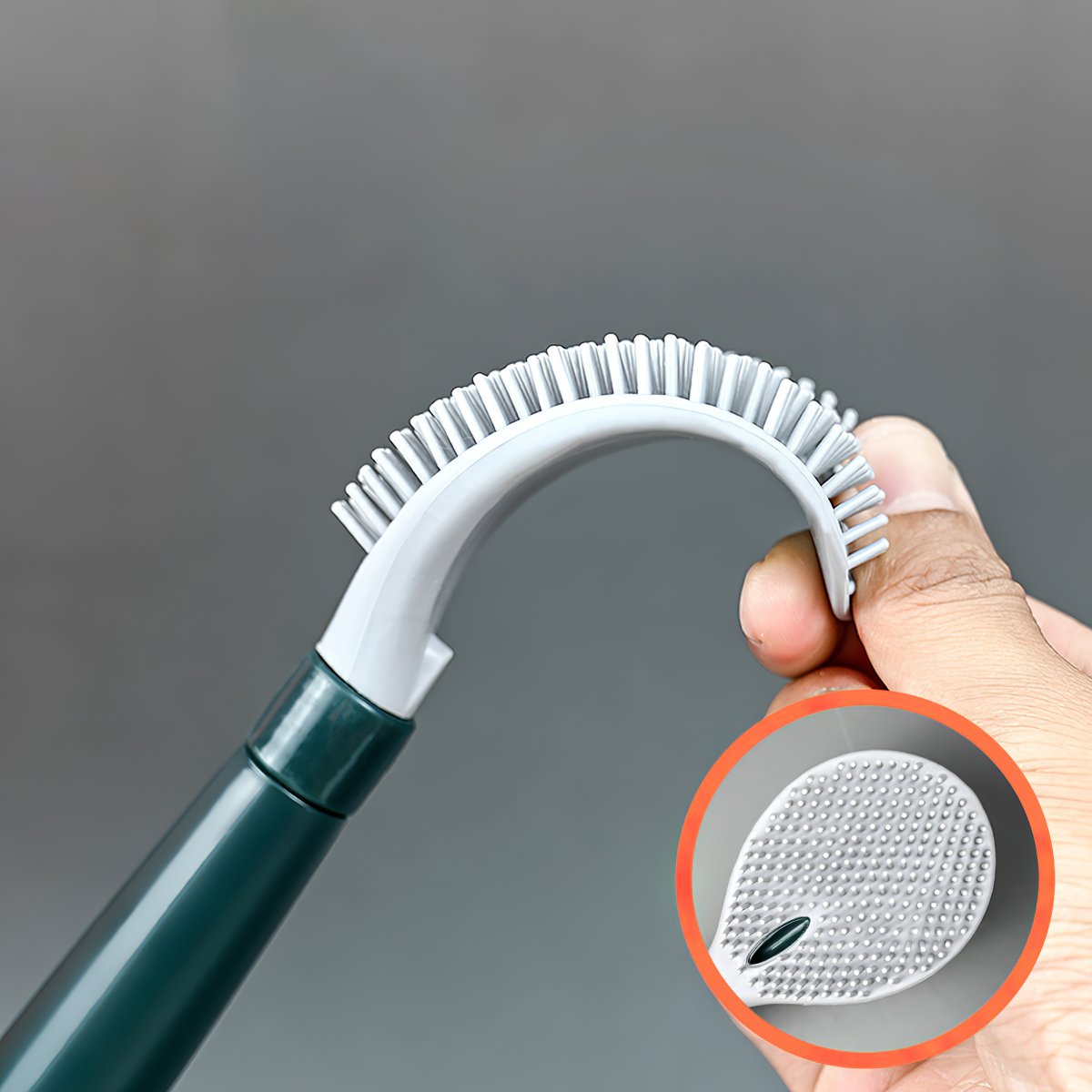 Double-layer drainage design on the base gets rid of the trouble of water accumulation.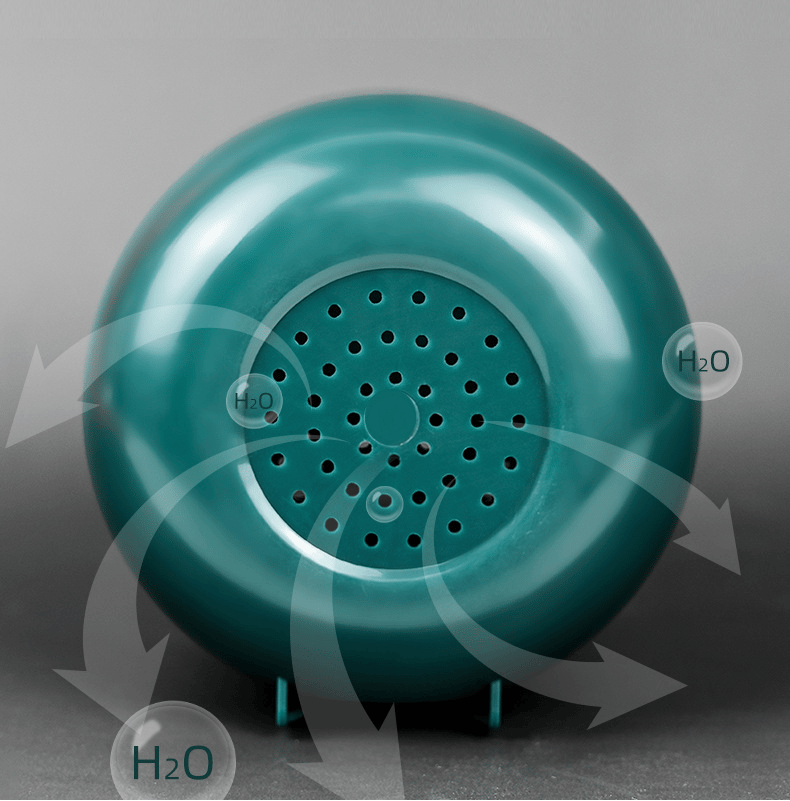 Hole-free design can be firmly attached to the wall, which is very space-saving.
Completely remove gaps, remove stains at one time, and rinse after use, as smooth as new.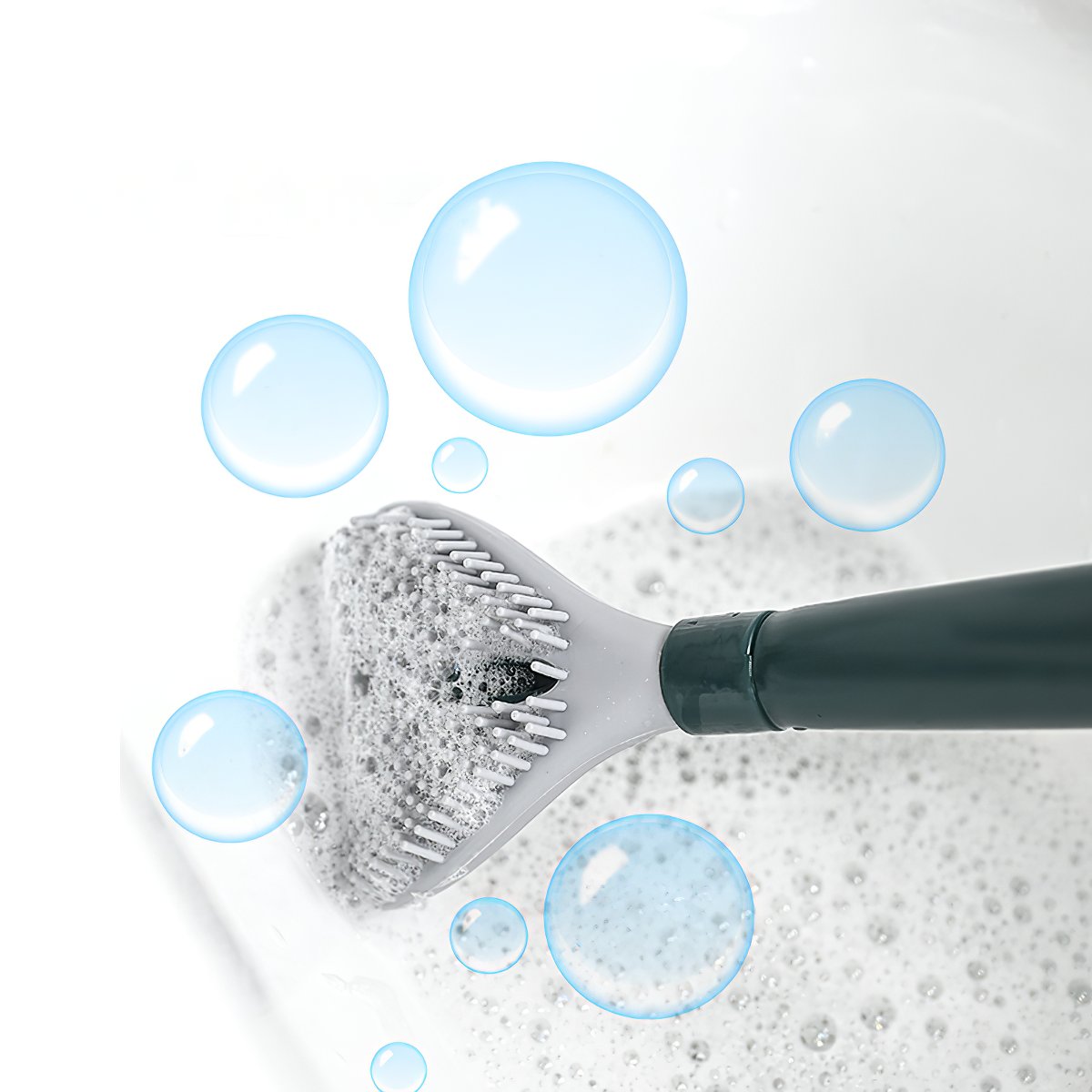 Product Description
Product material: PP+TPR
Color: white, green
Size:42cm * 10cm
product weight: 280g
Package includes:
1 xHousehold punch-free wall hanging long handle silicone toilet brush