Get rid of those boring pen holders🖋, this cat pen holder will become the most beautiful decoration on your desk.👍💐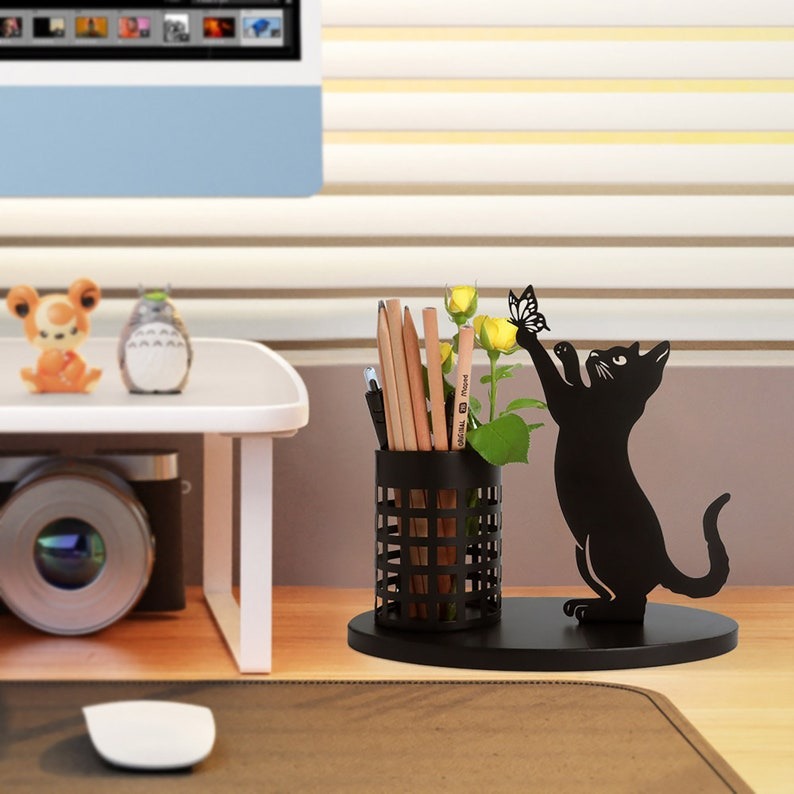 🐱Suitable for decoration
Simple lines outline cute cats, making them the best gift for your loved ones/cat lovers.
💝Easy to access
The caliber design is large, the capacity is moderate, and the storage of items is easy.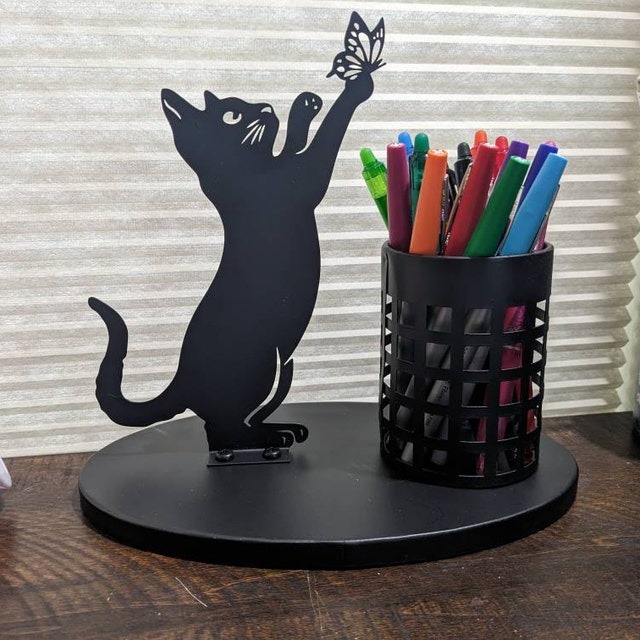 📍Support stability
The pen holder is based on a cat and is made of metal, firmly placed.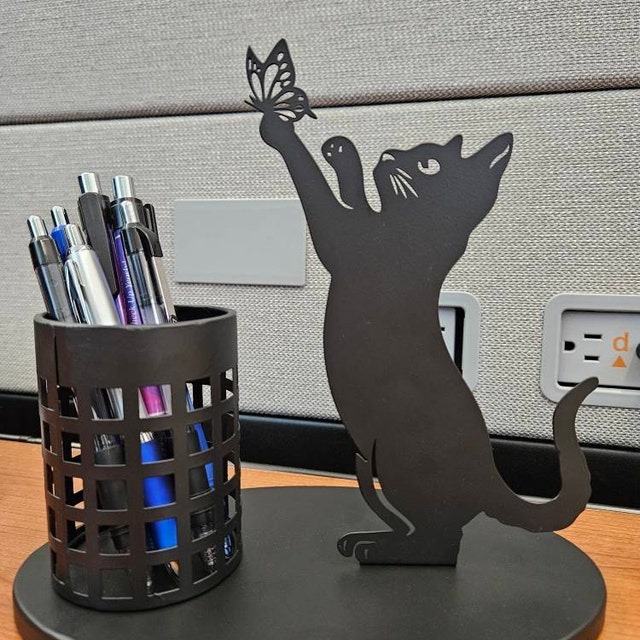 🌸Multi purpose
It can not only be used as a pen holder, but also as a vase to hold dry flowers. Especially suitable for use as a reed vase.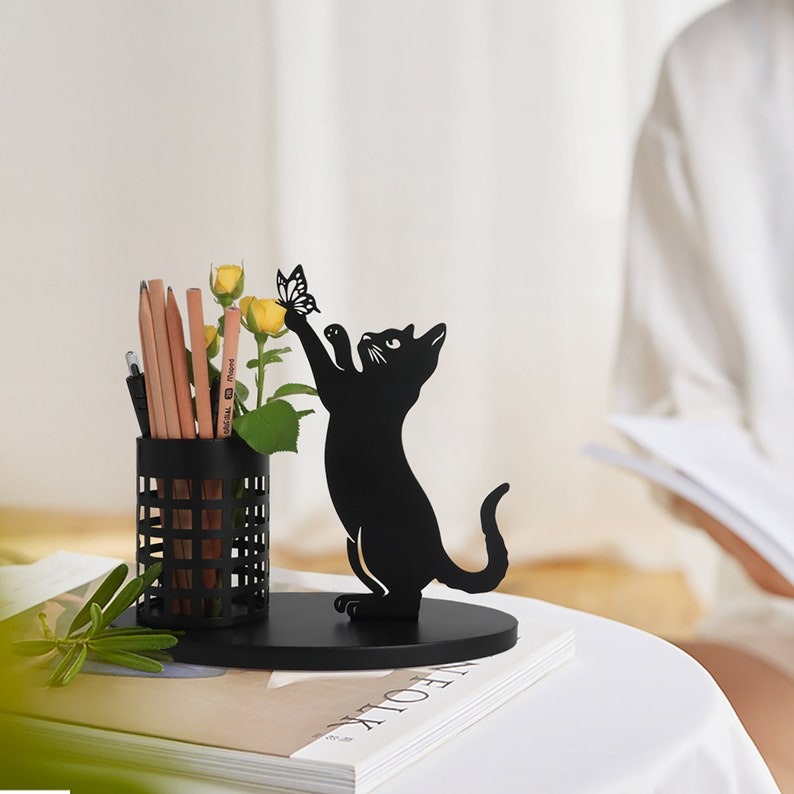 📐Size:
Width: 8.6 inches, Height: 7.8 inches, Depth: 5 inches
Due to manual manufacturing, there are some errors, which are normal phenomena and not product quality issues.
A cute cat pen holder for cute people, now add it to the shopping cart to purchase.🎁