🥰If you are late for work, late for appointments, late for parties and other times in your life, this alarm clock can help you refuse to be late for all kinds of trouble! Bring discipline to your life.🥰
It will sell out fast, Enjoy a discount now!!⚡
---
✨Perfect companion to wake you up on time!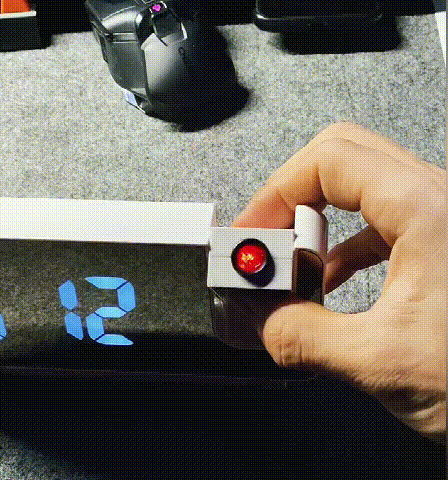 Just open your eyes, even lying on the bed, you will instantly see the large and clear time readout projected on ceiling or wall. Getting rid of traditional boring alarm clock, the projector alarm clock enjoys a perfect balance exactly strikes between features and usability. Life has never been so wonderful with such a simple and multi-functional alarm clock with projection on ceiling.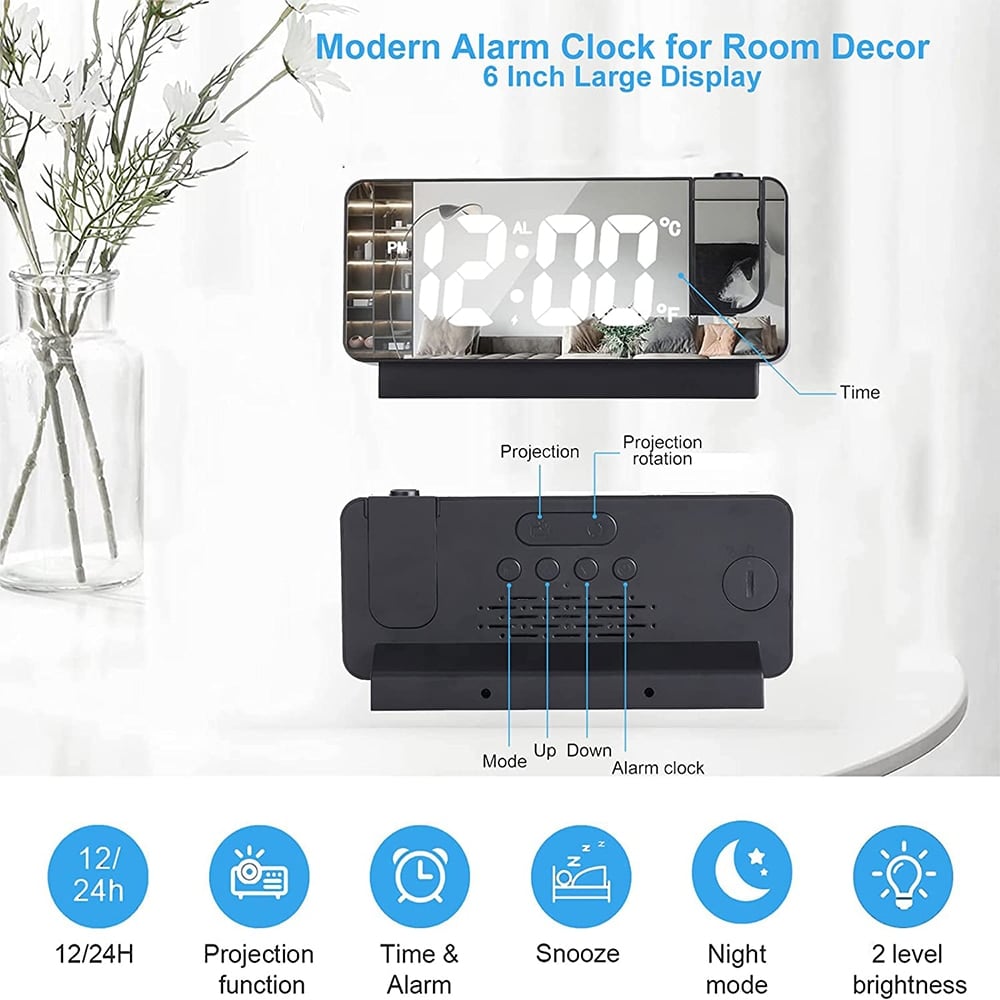 Multi-functional Projection Digital Alarm Clock with Projector, 7'' Larg LED Display, Dual Alarms,USB Charger to Suit Your Needs,A perfect choice for you to be aware of the time in the bedroom, kitchen and office. It is more than a clock. More functions cater to your aspiration for a better life.
Features:
【180°Flip Projection 】The projection alarm clock clearly projects the time image on the wall or ceiling in the range of 9.84 feet, and the 2-level brightness of the image can be adjusted. Press and hold the Projection button to rotate the projected display 180° for optimal viewing. You can easily read the time while lying in bed.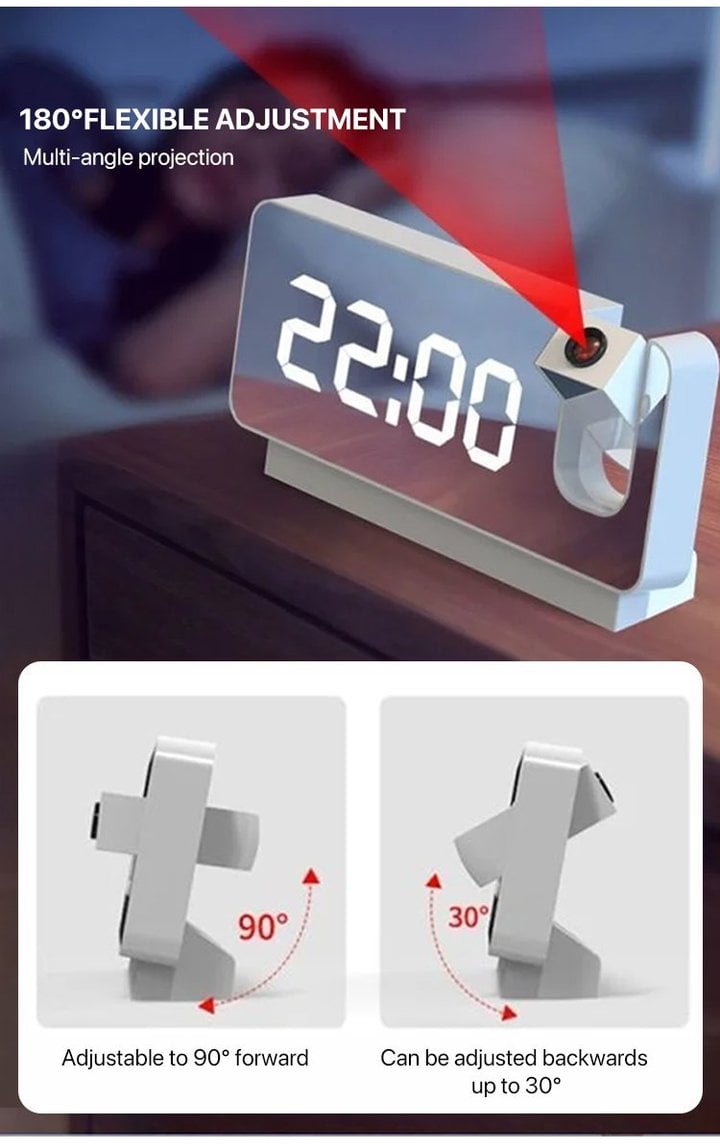 【Unique Mirror Display】 Our mirror alarm clock has temperature notification, alarm and time display functions. The large 7 inch display is easy to read, perfect gift for kids and seniors. You can see the time clearly, and the screen of the alarm is also can be used as a make up mirror in daily use, which is simple and interesting.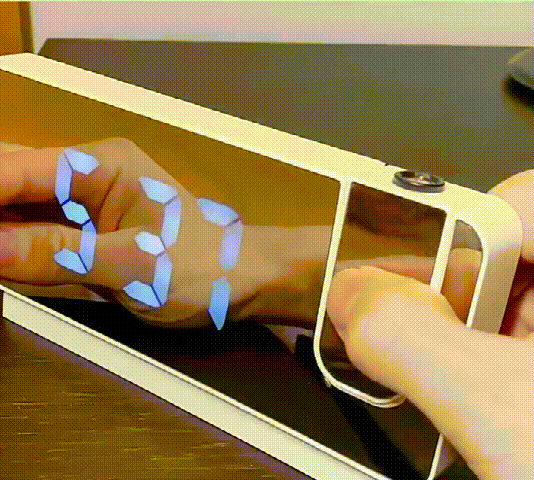 【DUAL ALARM CLOCK】 With alarms, The snooze function allows an additional sleep time of 5 minutes. The alarm clock has temperature and humidity notification, alarm and time display functions. The large 7-inch display is easy to read, especially for children and the elderly.You can see the time clearly.
【USB Charging Port & Memory Battery Backup】 Digital alarm clock is powered by a USB power cord, you can choose a wall socket or mobile power supply power it Memory battery(NOT INCLUDED) has a time memory function. When the power is off, the digital clock system still keeps normal timing don't need to reset the time and alarm clock after the power supply is restored.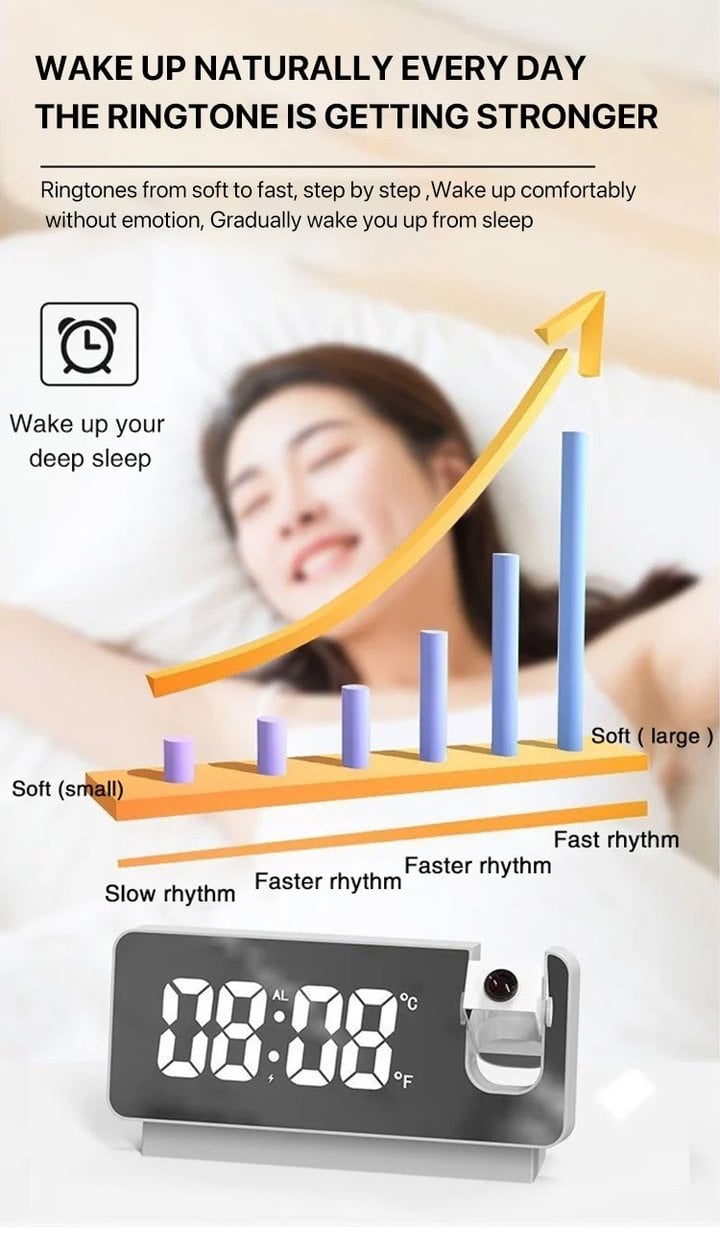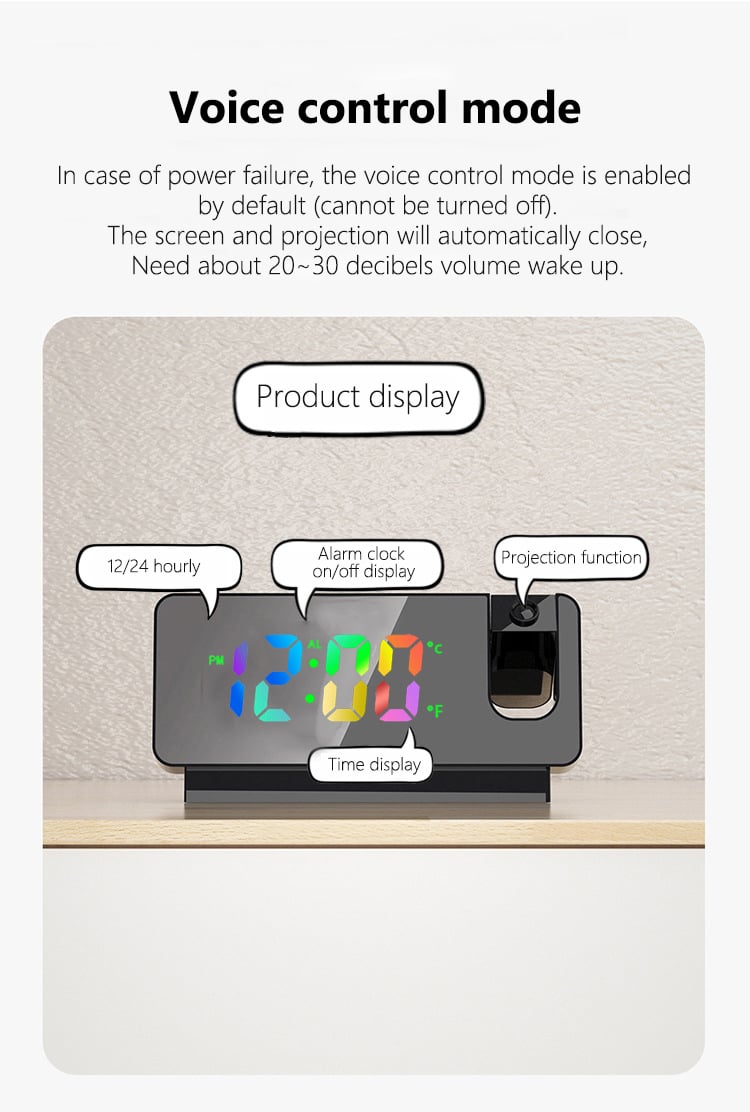 Specification: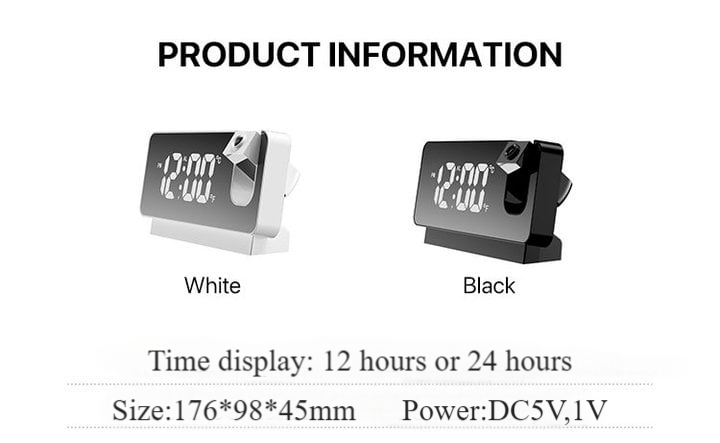 Colorful alarm clock:
Size:188*43*90mm Power:DC5V,0.5V

Package Included:
1*Mirror projection alarm clock
Material: PC mirror + ABS
---
🎁💐Don't forget to get some for your family and friends as it's an unique gift idea.🥰