💀Handmade with attention to detail, this keychain is both practical and stylish.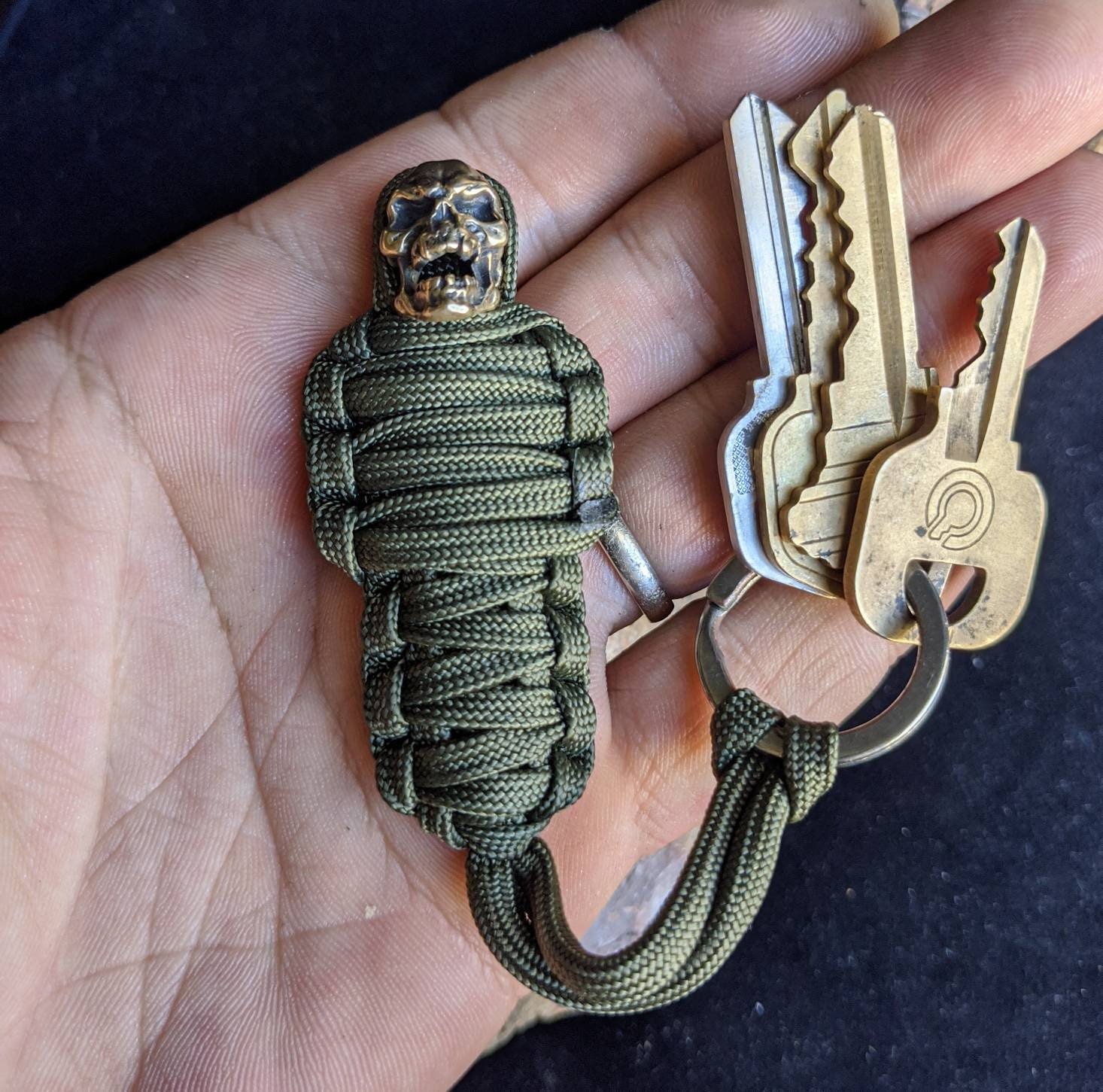 💀Made from durable and strong paracord, this keychain can withstand the toughest of conditions.
The mummy brass skull adds a touch of character and uniqueness to the keychain, making it stand out from the rest.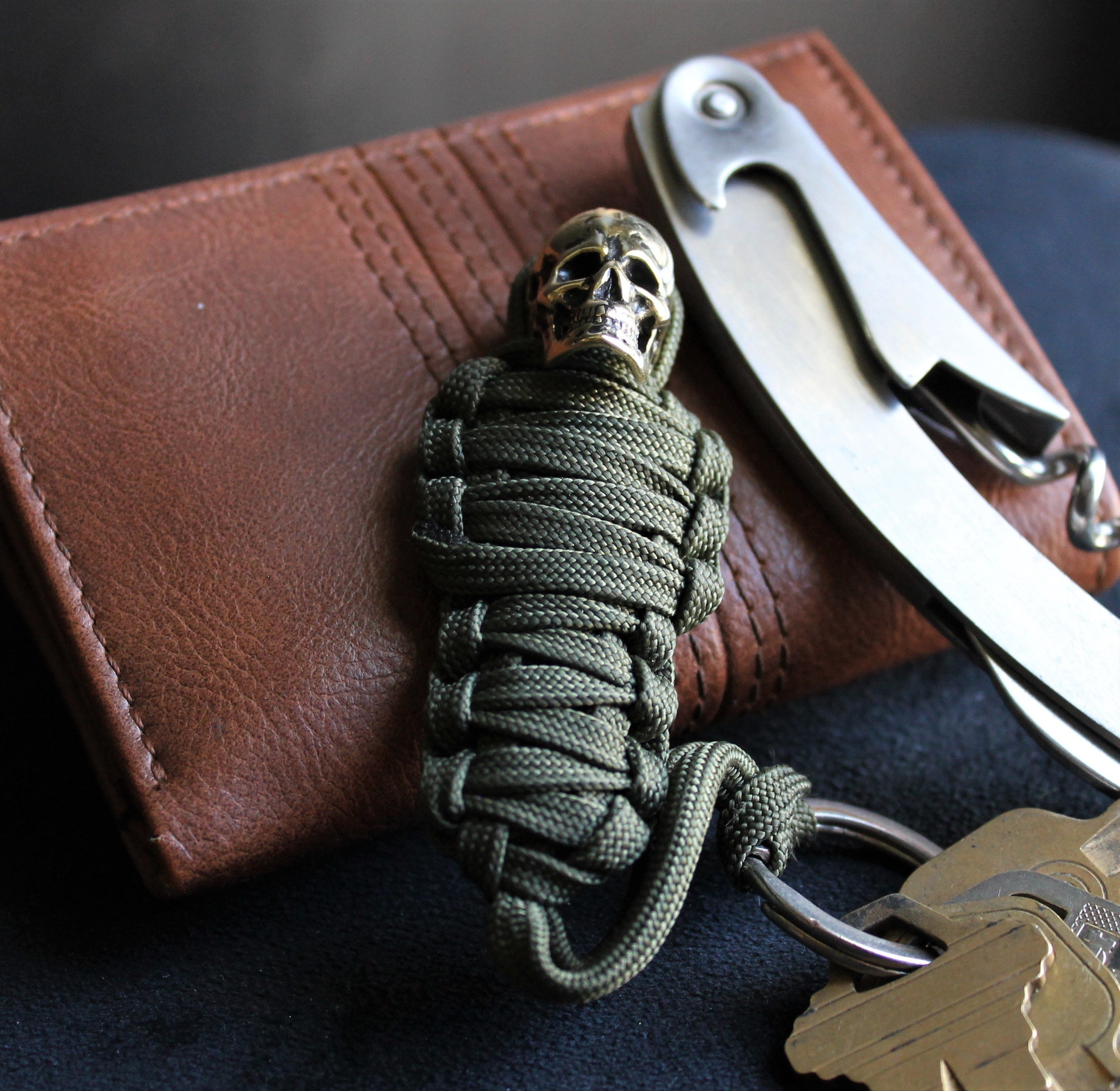 💀This keychain is perfect for those who like to be prepared for any situation. The paracord can be unraveled in case of an emergency, providing you with a strong rope that can be used for a variety of purposes.



💀The Paracord Keychain Mummy Brass Skull is a great gift for any outdoor enthusiast or anyone who loves to carry EDC items.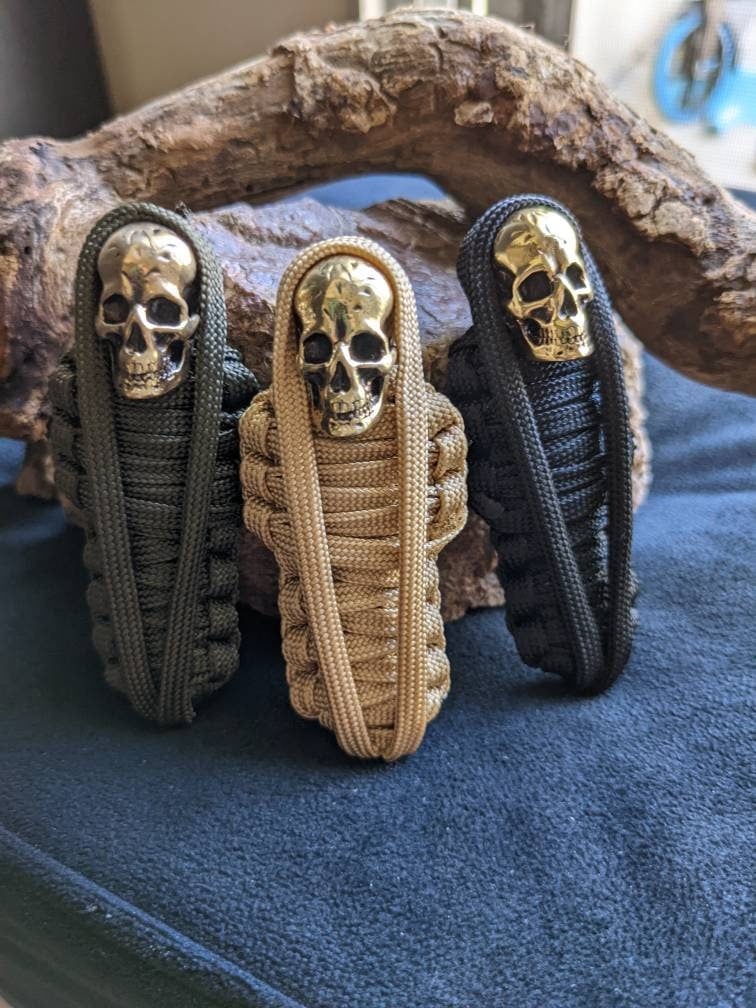 Specification
Dimension
Weight - 17gm / 0.60 Ounce
Length - about 3 cm / 1.18 inch
Width - about 2 cm / 0.78 inch
Height - about 11 cm / 4.33 inch