Are you an exhausted mom looking for ways to simplify the process of cleaning baby bottles?😧
Look no further,Electric baby bottle has you covered! It's the ultimate Electric Baby Bottle Cleaner designed to make your life as a parent easier and your baby's bottles squeaky clean. With its advanced technology and thoughtful design, it takes the hassle out of bottle cleaning, leaving you with more time to enjoy the precious moments with your little one.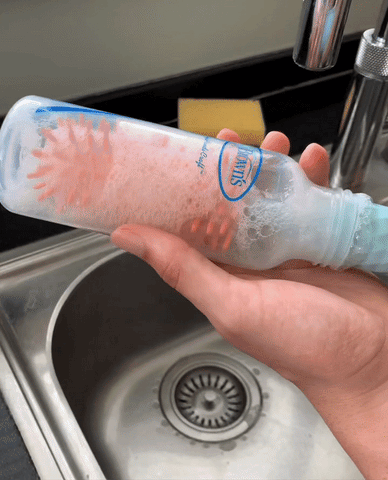 Tired of spending valuable time and energy on tedious bottle cleaning?
Say goodbye to scrubbing and soaking!Electric baby bottle features a powerful yet gentle silicon brush that effortlessly removes stubborn residue, milk stains, and harmful bacteria from your baby's bottles.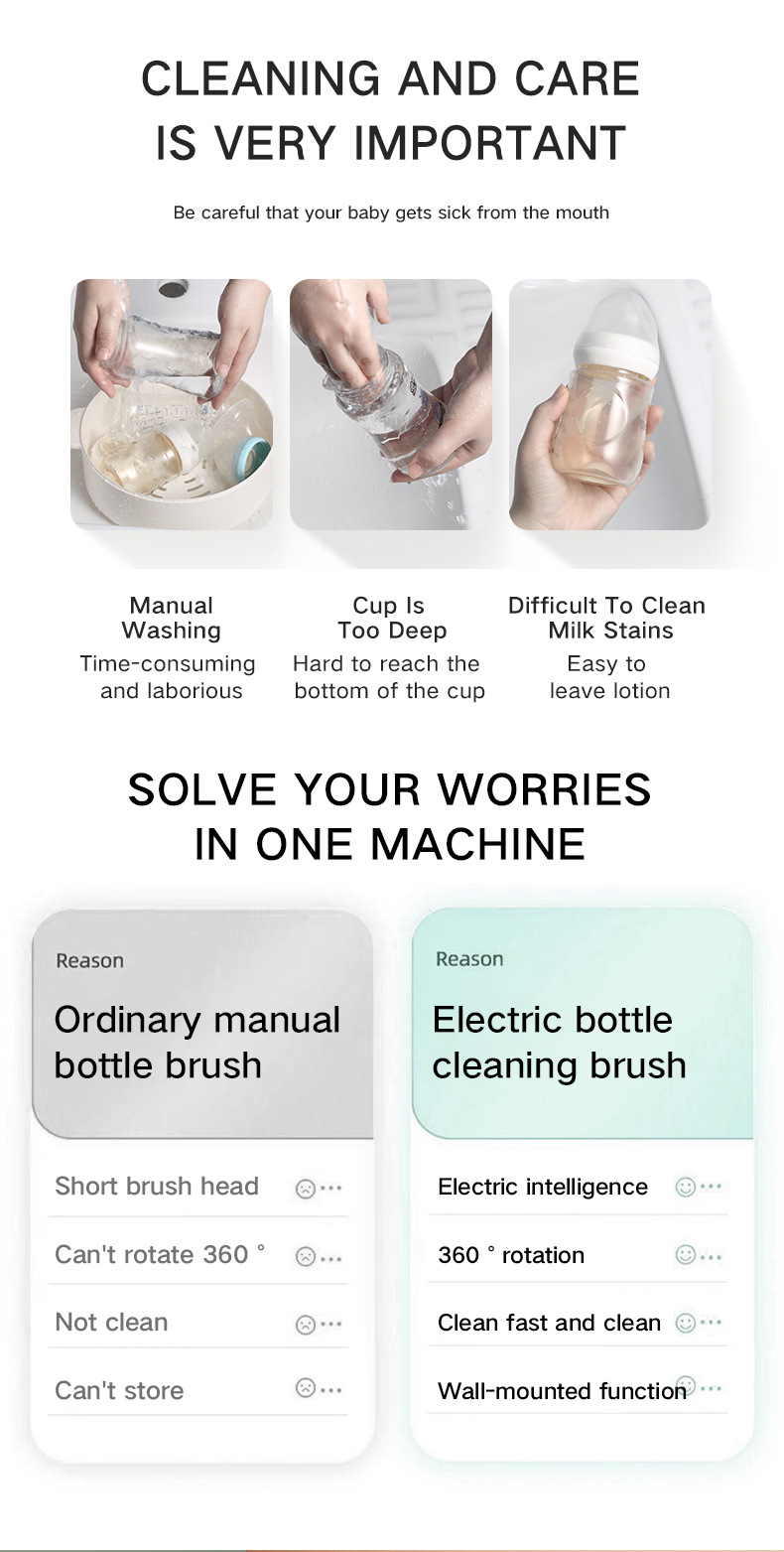 The 360° rotating brush head reaches every nook and cranny, ensuring a thorough clean that hand washing alone just can't achieve.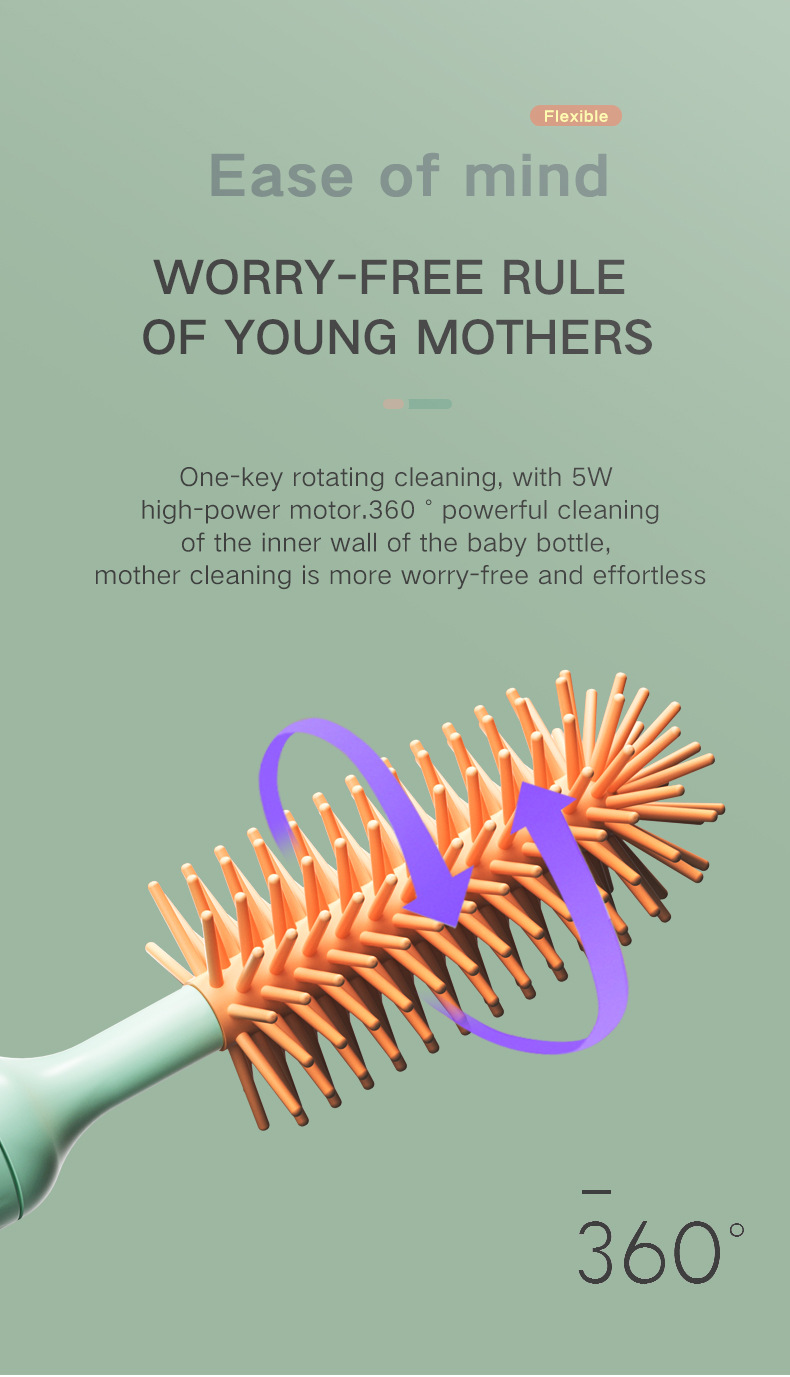 Electric baby bottle offers convenience at your fingertips. With its easy-to-use one-touch operation, simply place the bottle on the holder, press a button, and let the electric cleaner do the rest. No more wasting time and energy on manual soak & scrub. Electric baby bottle delivers quick and efficient cleaning in a matter of minutes.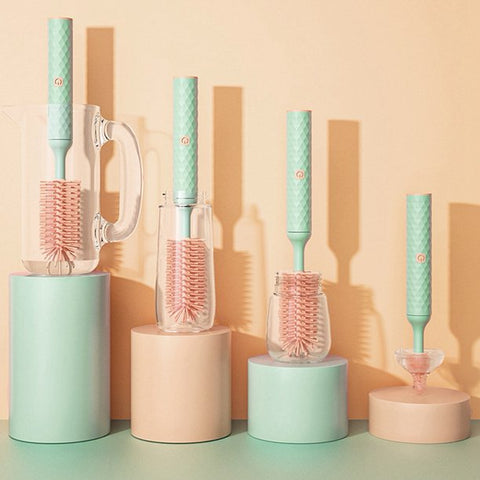 Maintaining a clean and hygienic feeding environment for your baby is essential, and Electric baby bottle helps you achieve just that. By eliminating stubborn residue and harmful bacteria, it provides peace of mind knowing that your baby's bottles are thoroughly cleaned and safe for their next use.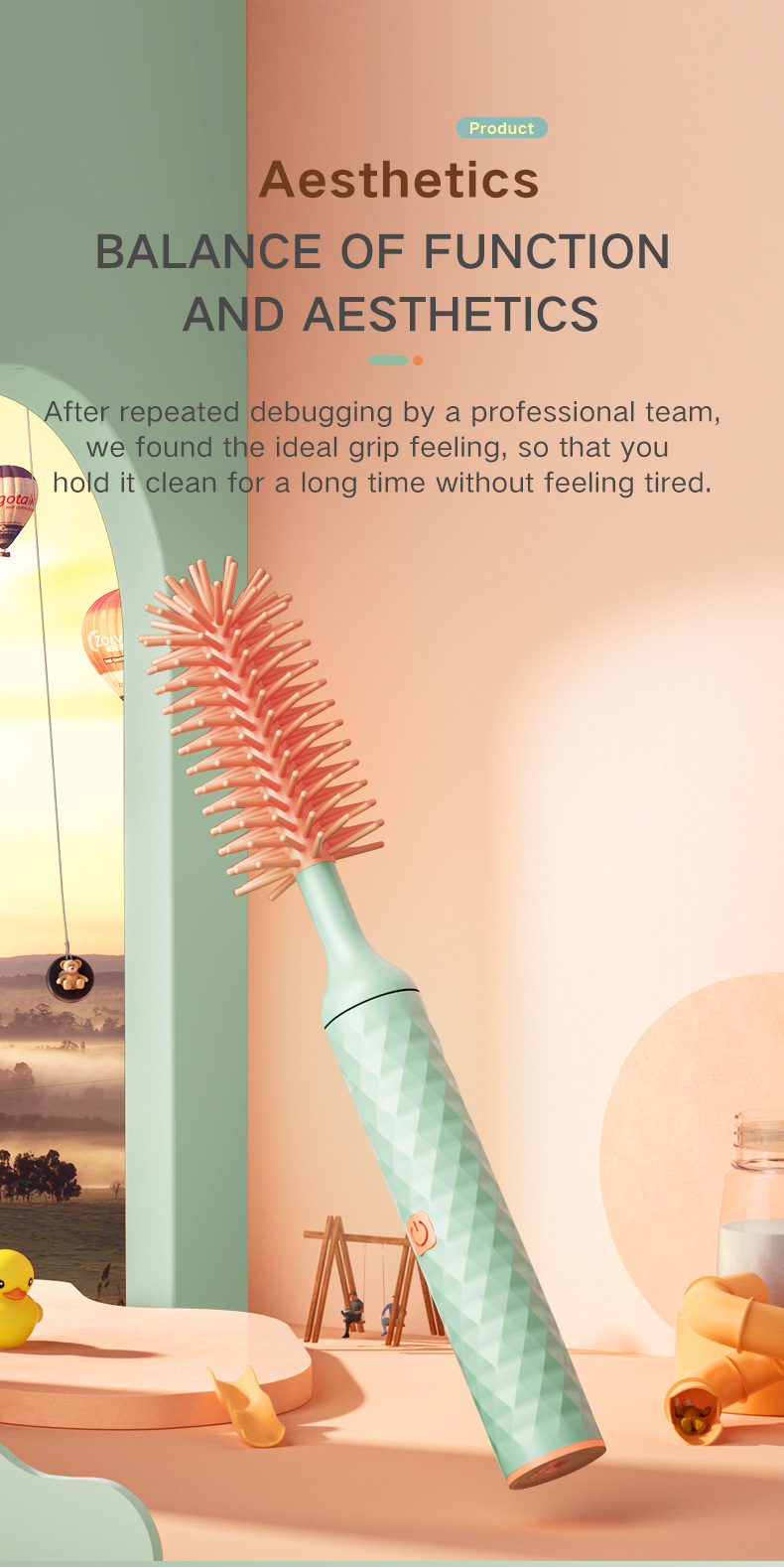 🥰

Simplify your bottle cleaning routine and enjoy more quality moments with your little one.🥰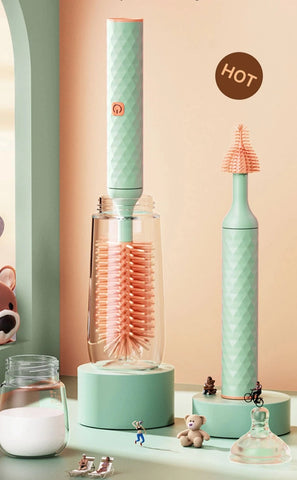 Specification: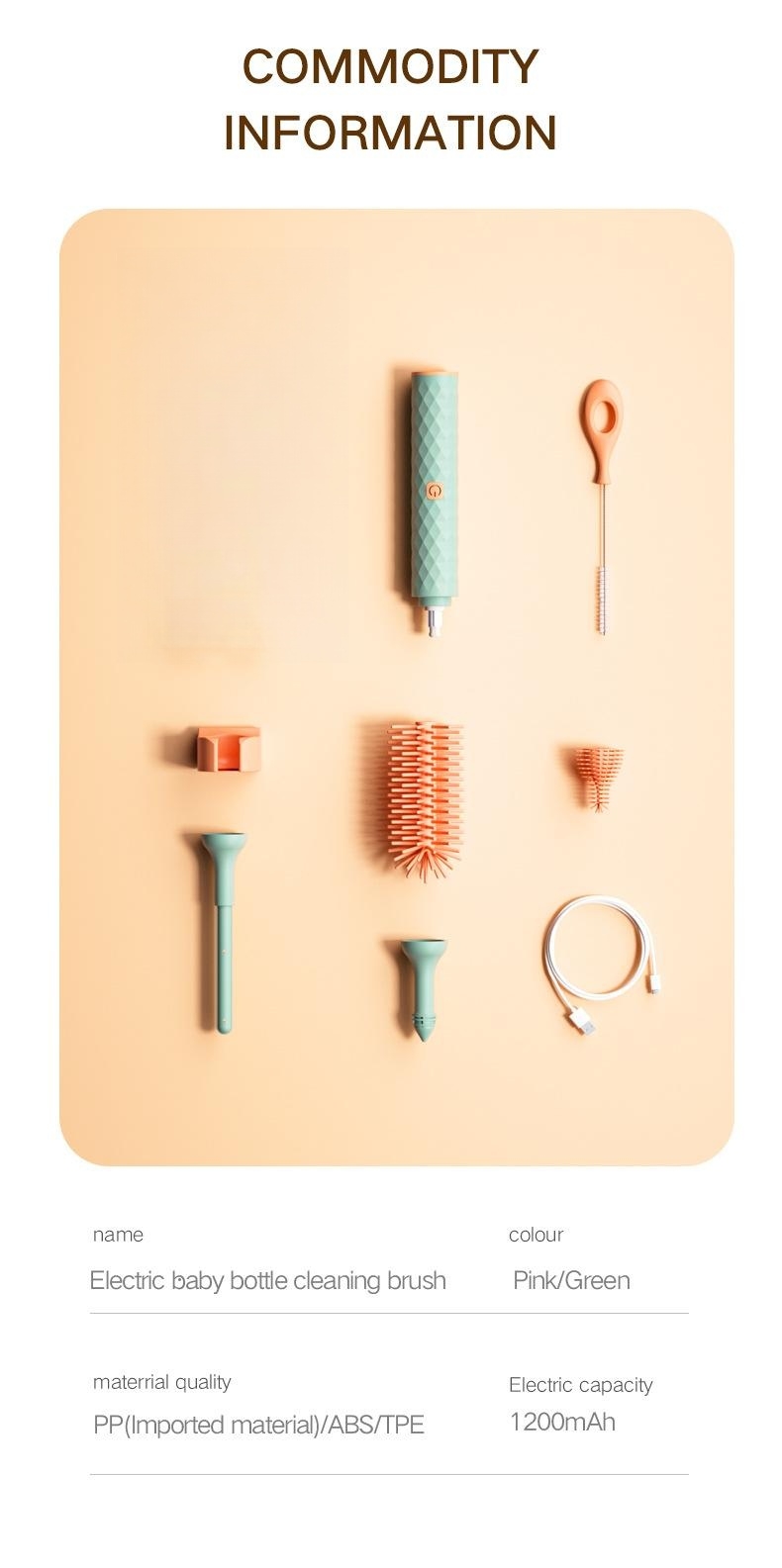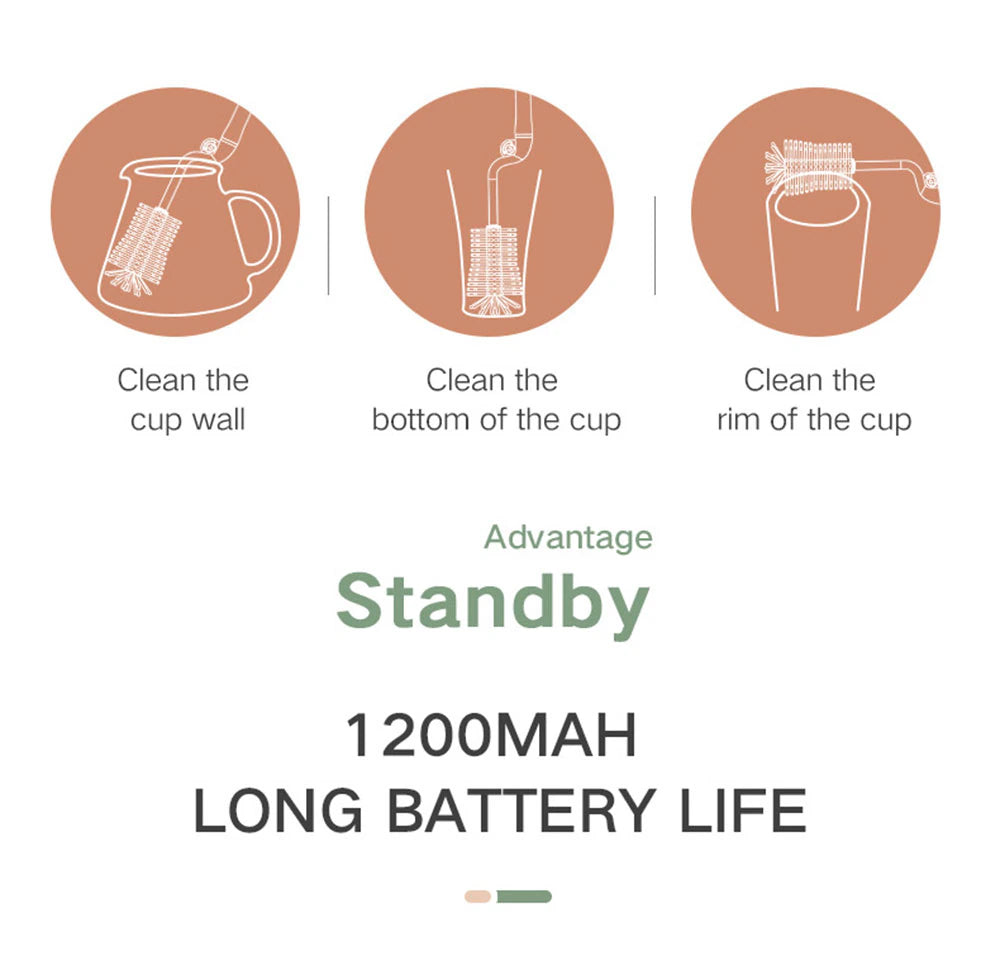 Package includes:1×Electric baby bottle brush