✨Immerse yourself in a relaxed and cozy atmosphere throughout this season.
🌟This exceeded all expectations. When the smoke rises from the chimney, it truly wraps me in coziness, and the scent is simply delightful.🌟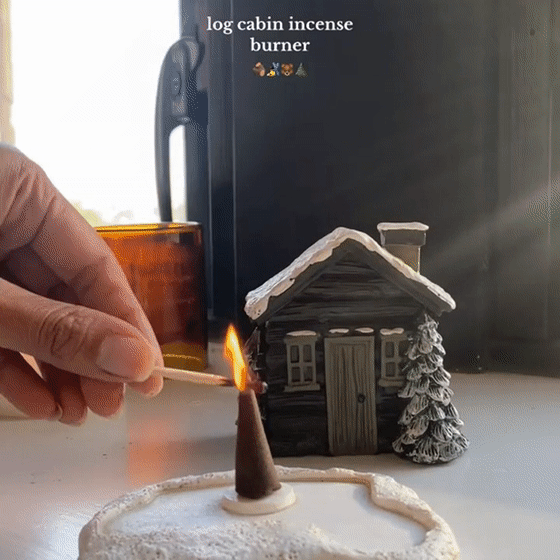 Features
💦Urable Incense Burner:This Log Cabin Incense Cone Burner is made from top-quality Resin. It is a wonderful piece which will suit most of your room decors. Brings you fresh air, good sleep, relieve anxiety, fatigue, etc.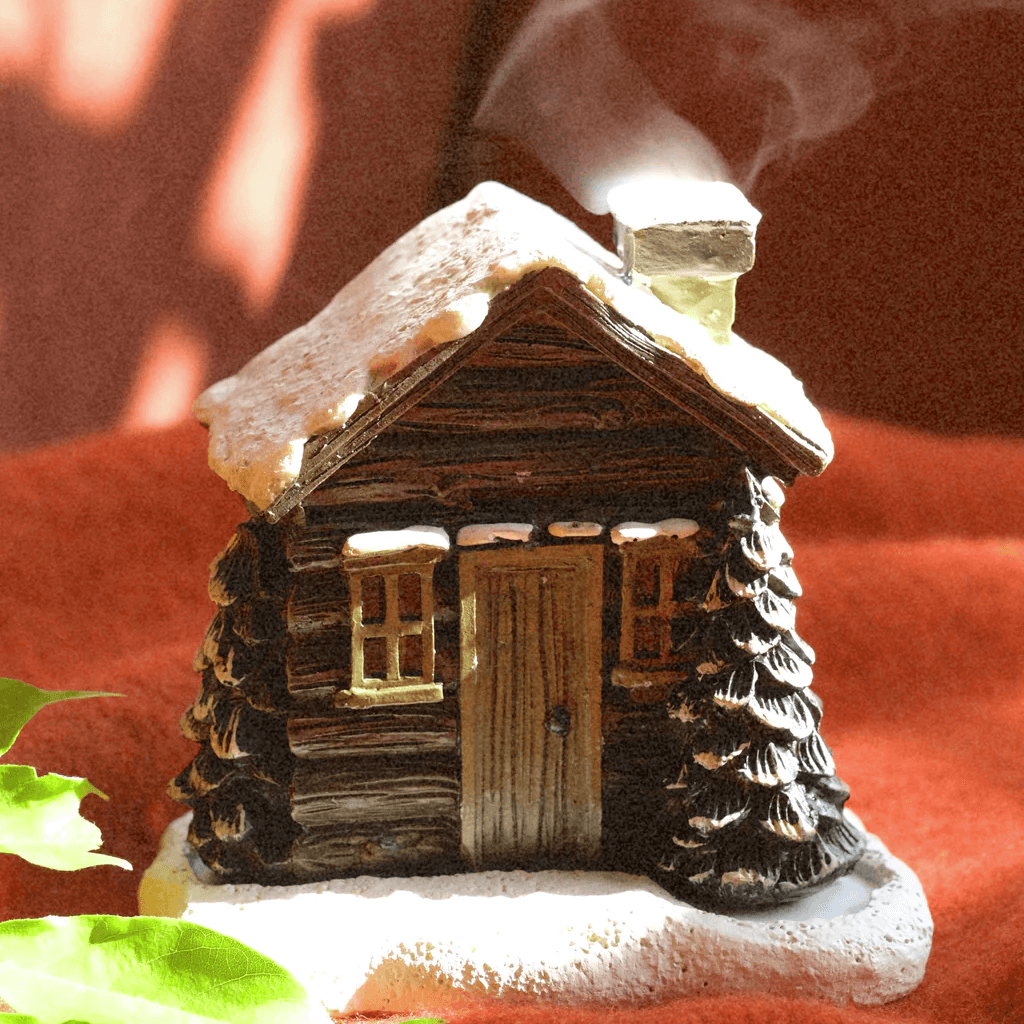 💫Fill Your Room With Fragrance:A gorgeous gift set for scenting the home, refreshing air spreading. Get relaxed from physical to psychological. Lit an incense, warm and comfortable, and feel comfortable, home like home.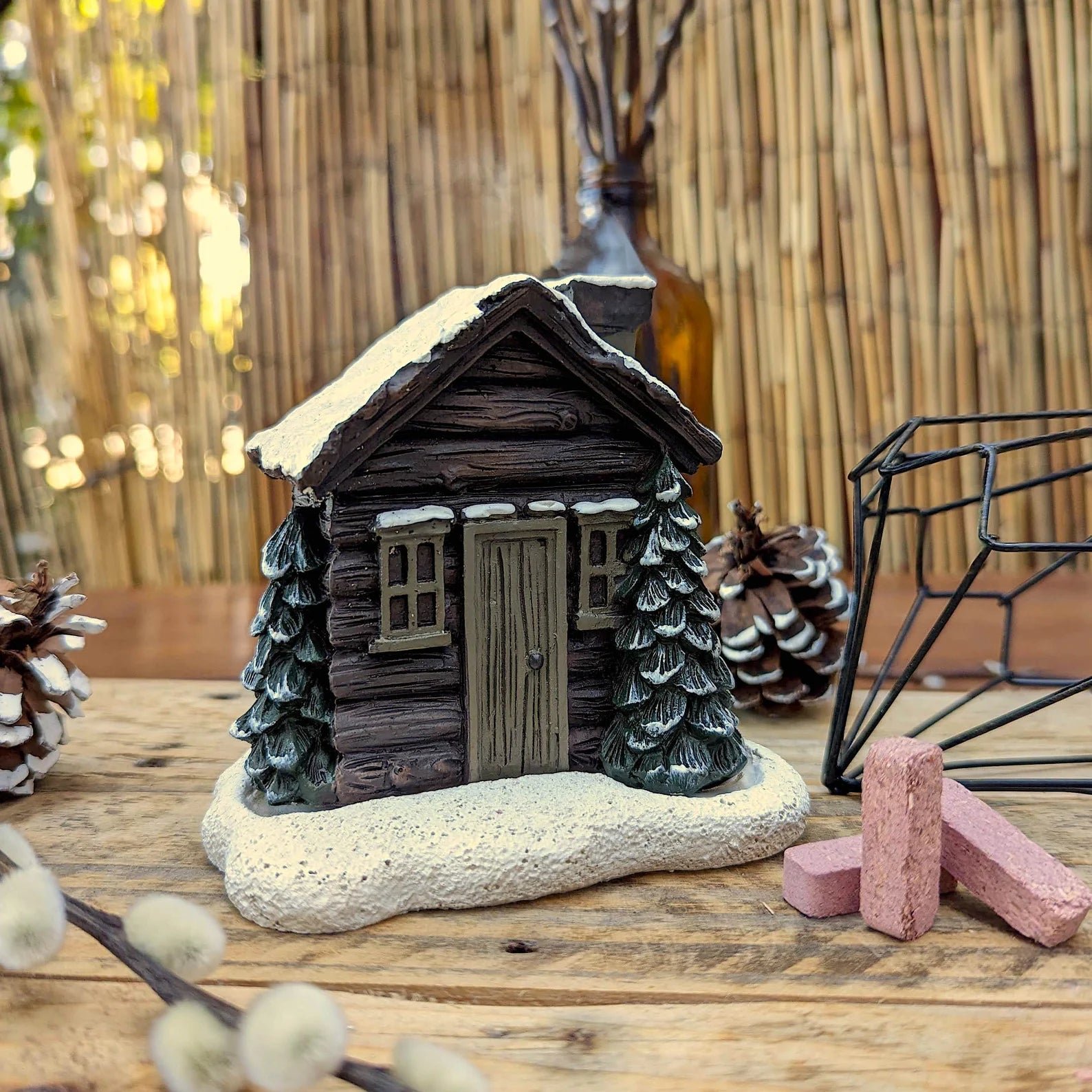 ⭐Unique Gift for Any Occasion:Our Incense Cone Burner are a wonderful gift for friends, family and loved one for any occasion. Give as a housewarming party gift, Christmas, birthday gift or New Year gift, and any day in between.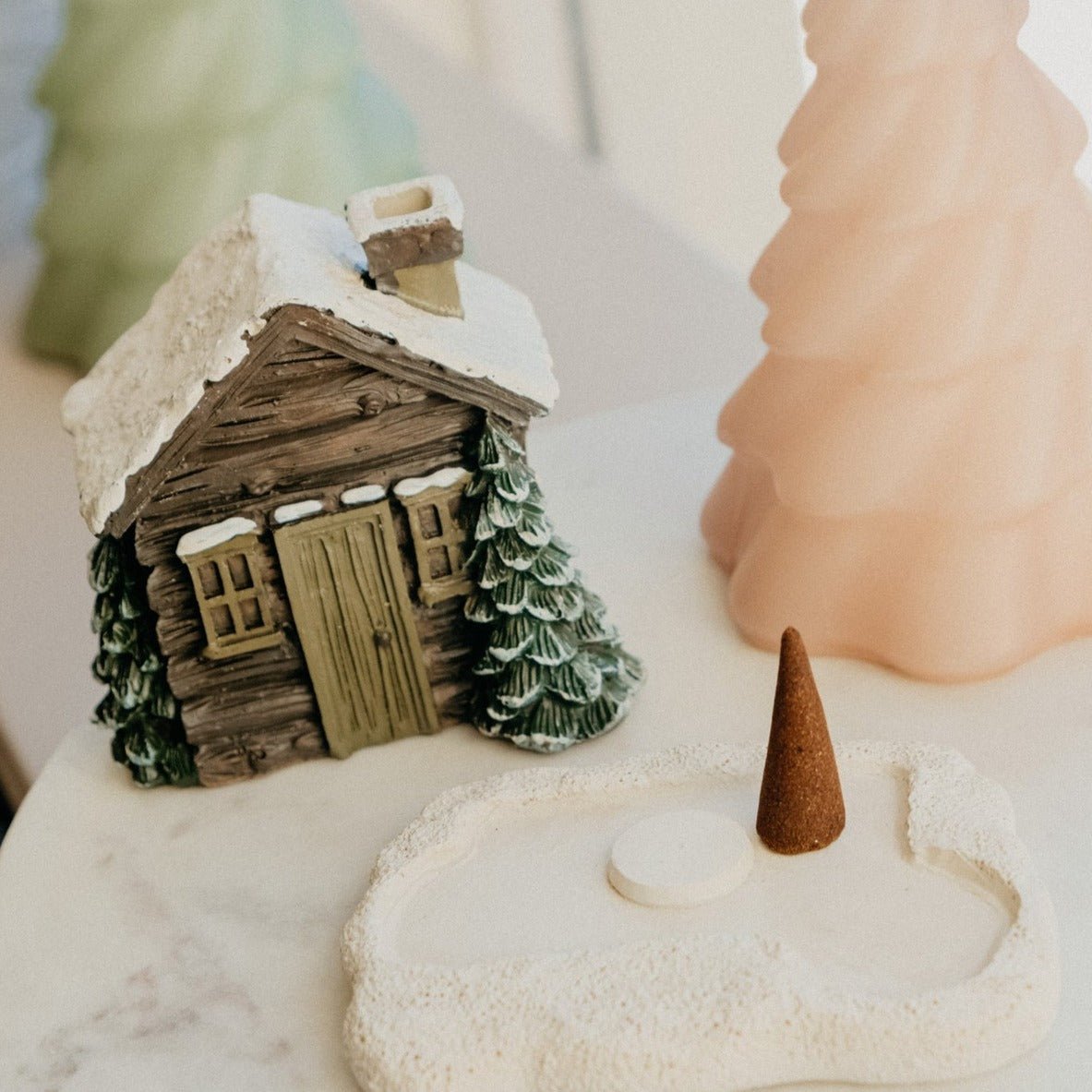 ☀️Material:Incense cone burner with log cabin design made from premium quality resin material specially created for incense cone burner to provide quality smoke results. Remove the top, place in the conical incense burner, and light the cone.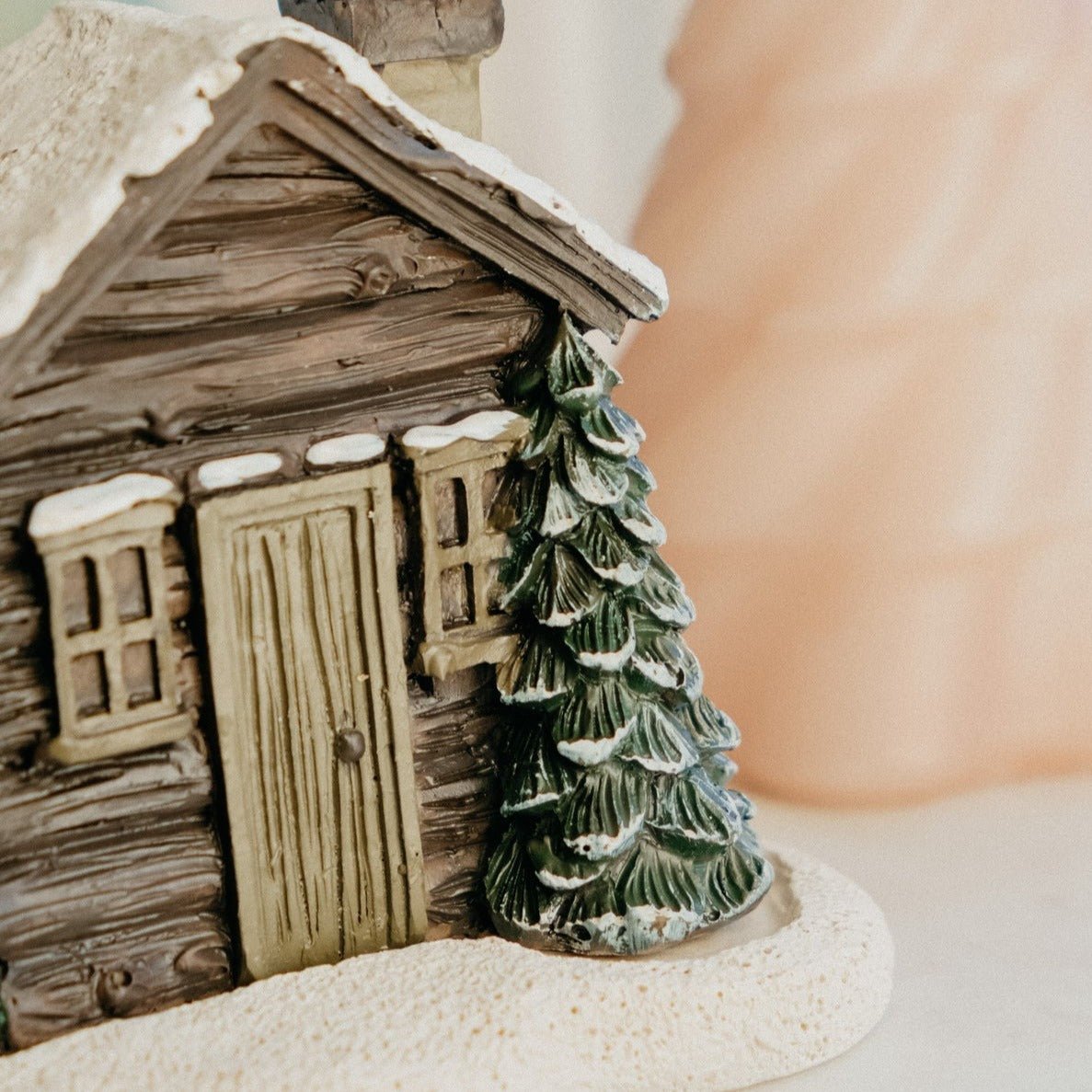 ❄️Multiple Applications: Our Incense cone, helps to purify the air, meditate and relax, relieve stress and improve sleep quality. Suitable for placing in for study, bedroom, Tearoom, yoga studio, meditation room, kitchen etc.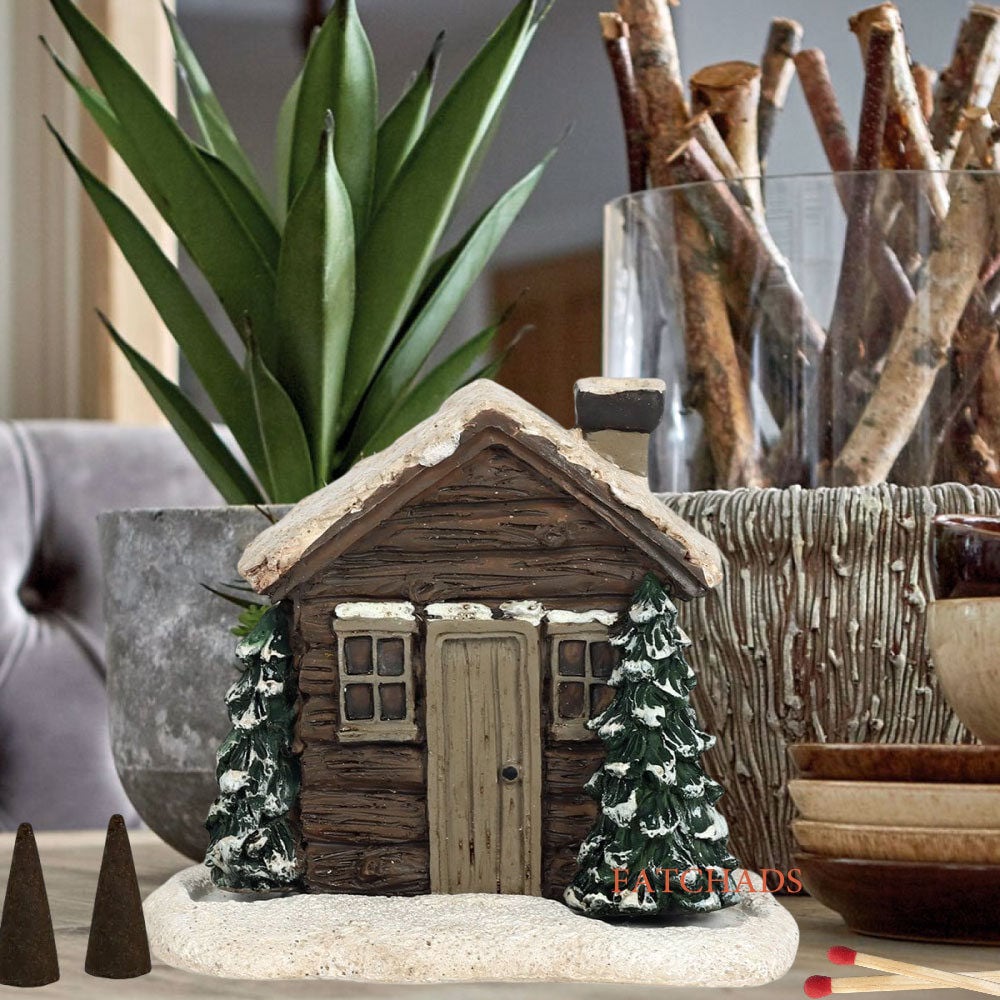 SPECIFICATIONS
Material: Resin
Size: 10cm H x 11cm W
Package: Log Cabin Snowy Winter Incense Cone Burner x1